Chapter 52
Tao Te Ching (Dao De Jing)
Classic of the Way and Virtue



By Lao Tzu (Laozi)

Compiled by Michael P. Garofalo, Green Way Research, Valley Spirit Center, Gushen Grove Notebooks, Red Bluff, California
Chapter 51 Chapter 53 Index to All the Chapters Taoism Cloud Hands Blog
Chapter 52
Tao Te Ching (Dao De Jing) by Lao Tzu
Returning to the Source, Great Mother, Soft and Small, Avoiding Misfortune, Tao, Study Origins, Silence, Eternal, Longevity,
Humility, Listening, Seeds, Undying Nature, Softness, Brightness, Constancy, Limit Senses, Child, Door, Strength, Dao,
Nurturing, Illumination, Meditation, Inner Light, Constant, Insight, Inner Life, Contain Energy, Misfortune, Harm,
Roots, Wither, Offspring, Clarity, Enlightenment, Quiet, Silence, Humility, Gentle, Examine Relationships, 歸元
"All under Heaven has a generatrix, which we regard as the mother of all under Heaven.
Once one has access to the mother, through it he can know the child.
Once one knows the child, if he again holds on to the mother, as long as he lives, no danger shall befall him.
Block up your apertures; close your door,
And to the end of your life you will never be exhausted.
But if you open your apertures and deal consciously with things, to the end of your life you will never have relief.
To see the small is called "perspicacious."
To hold on to softness is called "strength."
Make use of its brightness,
But always let its brightness revert.
Never let one's person be exposed to disaster: this is a matter of practicing constancy."
- Translation by Richard Lynn, Chapter 52
"All the universal things have a common origin. We regard it as the "Mother" of all things.
Gaining the mother, we can know its children,
Knowing how the children come into being, we can return to hold onto the mother.
Thus ensuring nor danger to life.
Closing the eyes and shutting up the mouth,
One can keep from sickness forever.
Opening the eyes to chase after desires and passions,
One can be helpless forever.
Watching less and less can be enlightened.
Holding onto the weak can be mighty.
Using the outgoing eyesight,
To turn to illuminate the inward,
Thus, there can be no disaster to the body.
This is called practicing enduring Tao."
- Translated by Hu Huezhi, Chapter 52
"The world had a beginning
And this beginning could be the mother of the world.
When you know the mother
Go on to know the child.
After you have known the child
Go back to holding fast to the mother,
And to the end of your days you will not meet with danger.
Block the openings,
Shut the doors,
And all your life you will not run dry.
Unblock the openings,
Add to your troubles,
And to the end of your days you will be beyond salvation.
To see the small is called discernment;
To hold fast to the submissive is called strength.
Use the light
But give up the discernment.
Bring not misfortune upon yourself.
This is known as following the constant."
- Translation by D. C. Lau, Chapter 52
"That which was the beginning of all things under heaven
We may speak of as the "mother" of all things.
He who apprehends the mother
Thereby knows the sons.
And he who has known the sons,
Will hold all the tighter to the mother,
And to the end of his days suffer no harm;
"Block the passages, shut the doors,
And till the end your strength shall not fail.
Open up the passages, increase your doings,
And till your last day no help shall come to you."
As good sight means seeing what is very small
So strength means holding on to what is weak.
He who having used the outer-light can return to the innerlight
Is thereby preserved from all harm.
This is called resorting to the always-so."
- Translated by Arthur Waley, Chapter 52
"If you trace problems in your relationship
back to the beginning
you will find their seeds
were sown and then ignored.
They grew unnoticed until their fruit
ripened and surprised you.
But if you can find
where the seeds were sown,
there you will find the roots as well.
And if you remove the roots
your problems will wither."
- Translated by William Martin, Chapter 52
"This world must have begun in certain way;
We may thenceforth consider it the origin (mother) of our world;
Once we manage to ascertain the origin, we could [apply it] to study its offsprings;
After we learn more about the offsprings, we may reciprocally eke out our knowledge about the mother (the origin);
This is my never-ending life-long quest.
If paths and openings of one's connections [to the outside world] are blocked, he will never be aroused to do anything in life;
If paths and openings of one's connections [to the outside world] are unlocked and he is properly motivated, he will never cease [from the quest described above].
One who perceives subtleties is brilliant;
One who maintains humility is strong.
One who would use [the light of Tao] to illuminate his [potential] brilliance will thus leave behind nothing that could cause misfortune to later generations.
A person, who achieves all of the above described fulfillment, is what I called the person with embodiment of the perpetual [Te]."
- Translated by Lee Org, Chapter 52
Tao Te Ching Annotated translation by Victor Mair
Ripening Peaches: Taoist Studies and Practices By Mike Garofalo
Tao Te Ching on The Art of Harmony By Chad Hansen.
Lifestyle Advice from Wise Persons
"The beginning of the universe, when materialized, is considered to be a mother.
When a man finds the mother, he will know the children, accordingly.
Even though he knows the children, he still clings to the mother:
Therefore, although his body wanes, he never perishes.
The person who shuts his mouth and closes his doors
Will never perish.
If he opens his mouth and increases his affairs,
He will never be saved.
The person who sees the tiniest thing possesses clear vision,
The person who adheres to the weak possesses strength.
Use your light, but dim your brightness,
In this way you will not do yourself any harm.
This is called following the eternal Tao."
- Translated by Chou-Wing Chohan, Chapter 52
"The world has an origin.
The origin is the mother.
Knowing the mother, we know the son.
Knowing the son, we deduce the mother.
This way, we can be successful.
Plugging leakages,
Closing openings,
We can never be depleted.
Opening leakages,
Making too many commitments,
We can be hopeless.
Those who pay attention to details are wise.
Those who exercise flexibility are strong.
Use the light,
Things are illuminated.
Thus we can avoid mistakes.
This is called normal behavior."
- Translated by Thomas Zhang, Chapter 52
"Everything begins with the Tao and ends with the Tao.
To know it retrace the steps of your life.
When you reach back to the beginning, the Tao lies herein.
Then you will realise there is no death.
Without desire your heart is at peace.
Without judgment your mind is clear.
See who it is that sees.
Witness thoughts come and go.
Turn the light around and find its source.
Practicing this leads to enlightenment."
- Translated by David Bullen, Chapter 52
Tao Te Ching Translated by Arthur Waley
Tao - The Way Translated by Lionel and and Herbert Giles
"When creation began, Tao became the world's mother.
When one knows one's mother he will m turn know that he is her son.
When he recognizes his sonship, he will in turn keep to his mother and to the end of life will be free from danger.
He who closes his mouth and shuts his sense gates will be free from trouble to the end of life.
He who opens his mouth and meddles with affairs cannot be free from trouble even to the end of life.
To recognize one's insignificance is called enlightenment.
To keep one's sympathy is called strength.
He who uses Tao's light returns to Tao's enlightenment and does not surrender his person to perdition.
This is called practicing the eternal."
- Translation by Dwight Goddard, Chapter 52
"If you trace problems in your relationship
back to the beginning
you will find their seeds
were sown and then ignored.
They grew unnoticed until their fruit
ripened and surprised you.
But if you can find
where the seeds were sown,
there you will find the roots as well.
And if you remove the roots
your problems will wither."
- Translated by William Martin, Chapter 52
Tao Te Ching
Translated by Stephen Addiss and Stanley Lombardo
Lao Tzu: Tao Te Ching
Translated by John C. Wu
Lao-Tzu and the Tao-Te-Ching
Translated by Livia Kohn
Dao De Jing: The Book of the Way
Translated by Moss Roberts
"Realizing the interplay of the Tao way of life
and the virtue of nuturing all things under heaven
will introduce you to the primal mother
The mother of the world
resting peacefully with the mother
will introduce you to her sons and daughters
The sons and daughters of the world
these children can be exhausting
and though they mean no harm
trying to follow or control them
will only bring great danger to you

To be safe
rest peacefully with the mother
gently close your eyes
and look inward
softly direct your eyes
to listen within
lightly close your mouth
raise your tongue to its roof
and quietly savor the interior
gently lift your crown
sit firm with a relaxed hold
on your bodymind
and let her love
fill you up
you will never be empty
again

remember
chasing children
brings calamity
no matter
how hard
you try
to follow
or grasp them
the whole universe is in the palm
of your hand
but without
illumination
you cannot see it
the real world is not open
to the rational mind
the ancient child asks
when you have rested sufficiently
in the arms of the primal mother
and you vision begins to clear
what occurs
it is an unexpected sense of making
that first arises within the bodymind
then you are engulfed in a benevolent flame
that outlines rather than burns
and I do not know if I am
the source or the witness
the senses play
leaping to and fro
mischievously acting against their nature
emotions of comfort and satisfaction swell
so that even the harshest rain
feels like a lover's kiss
resting deeper
you fell as if an unseen enemy
has been vanquished
and life courses through you limbs
as the warrior's belt collects you
the connection to the Tao source and way of life
becomes punctuated and definite
possessed of a wholly benevolent clarity
language leaves you
and a light and sensitive energy collects at your
crown
visions cascade upon you so rapidly
that it becomes impossible
to divide or discern
what we normally regard as real
death becomes impossible
fire and force penetrate deeply
within you bodymind
and a new truth shapes you
into someone altogether different
you begin to breathe
the Tao way of life
as true respiration
within a quickening
that shines out
for all to see
spinning out of the quickening
you understand the mother's children
you sing and dance
you paint and play
you look at the palm of your hand and
you see
you can still make mistakes
you can still be confused
you can still misstep
but you will always have the eyes of the Tao
however
should you ever see yourself as separate from it
you will cease
to see
altogether"
- Translation and Interpretation by the Reverend Venerable John Bright-Fey, Chapter 52
Walking the Way: 81 Zen Encounters with the Tao Te Ching
by Robert Meikyo Rosenbaum
The Tao of Zen
by Ray Grigg
Tao Te Ching: Zen Teachings on the Taoist Classic
by Takuan Soho
Buddhism and Taoism Face to Face: Scripture, Ritual, and Iconographic Exchange in Medieval China
by Christine Mollier
"While in the world gain possession of the Life-Spring in order that you may become a World-Mother.
When you have attained to Motherhood you will know your children.
When you know your children you will retain your Motherhood.
Then, though the body may disappear, You will not be hurt.
Close the door of the mouth,
Shut the doors of the senses,
Throughout life your body will not be fatigued.
Open your mouth,
Increase your business affairs,
Throughout life your body will not be safe.
To perceive the small is called clear vision.
To guard the weak is called strength.
Follow the Light, you will reflect its radiance.
Neglect the Inner Life, your body will meet with calamity.
This is called the eternal heritage."
- Translated by Isabella Mears, 1916, Chapter 52
"The beginning of the Universe, when manifested, may be regarded as its Mother.
When a man has found the Mother, he will know the children accordingly;
Though he has known the children, he still keeps to the Mother:
Thus, however his body may decay, he will never perish.
If he shuts his mouth and closes his doors,
He can never be exhausted.
If he opens his mouth and increases his affairs,
He can never be saved.
To see the minuteness of things is called clarity of sight.
To keep to what is weak is called power.
Use your light, but dim your brightness;
Thus you will cause no harm to yourself.
This is called following the eternal Tao."
- Translated by Ch'u Ta-Kao, 1904, Chapter 52
Further Teachings of Lao-Tzu: Understanding the Mysteries (Wen Tzu)
Translated by Thomas Cleary
The Lunar Tao: Meditations in Harmony with the Seasons
By Deng Ming-Dao
Awakening to the Tao
By Lui I-Ming (1780) and translated by Thomas Cleary
Ripening Peaches: Taoist Studies and Practices By Mike Garofalo
Zhuangzi: The Essential Writings with Selections from Traditional Commentaries
Translation and commentary by Brook Ziporyn
The Inner Chapters of Chuang Tzu (Zhuangzi) Translated by A. C. Graham
"When all under heaven had beginning, thereby
The Mother of the World came to be,
When one knows the mother, he will next know the child.
Who keeps to the mother, and remains unbeguiled,
Though his body die, from danger will be free.
Who keeps close his mouth and the gates of the sense,
When his body ends, from trouble will be free,
Who keeps his mouth open, and meddles with affair.,
When his body ends, has no immunity.
To see what is small, this is called enlightenment,
To keep what is tender, this is strength,
Make use of the Light, returning home to its source,
You will lose not your body in calamity' s course,
And will train with the Eternal at length."
- Translated by Isaac Winter Heysinger, 1903, Chapter 52
"The world (t'ien hsia) has an origin (shih),
Which is the world's (t'ien hsia) mother (mu).
Having reached the mother,
(We) know her child.
Having known the child,
Return and abide by its mother.
(In this way) one loses the body without becoming exhausted.
Stop the apertures (tui),
Close the doors,
(In this way) one's whole life (shen) is without toil (ch'in).
Open the apertures,
Going about the affairs,
(In this way) one's whole life (shen) cannot be saved.
To see the small is called illumination (ming).
To abide by the soft is called strength.
Use the bright light (kuang),
But return to the dim light (ming),
Do not expose your life (shen) to perils,
Such is to follow (hsi) the everlasting (ch'ang)."
- Translated by Ellen M. Chen, Chapter 52
Tao Te Ching: An Illustrated Journey
Translated by Stephen Mitchell
Tao Te Ching
Translated by David Hinton
The Book of Tao: Tao Te Ching - The Tao and Its Characteristics
Translated by James Legge
Ripening Peaches: Taoist Studies and Practices
Taoism: Growth of a Religion
By Isabelle Robinet
Zhuangzi (Chuang Tsu), Daoist Scripture: Bibliography, Links, Resources, Quotations, Notes
Zhuangzi: Basic Writings
Translated by Burton Watson
Zhuangzi Speaks: The Music of Nature
An illustrated comic by Chih-chung Ts'ai
Lifestyle Advice from Wise Persons
"That from which the universe sprang may be looked upon as its Mother.
By knowing the Mother you have access to the child.
And if, knowing the child, you prefer the Mother, though your body perish, yet you will come to no harm.
Keep your mouth shut, and close up the doors of sight and sound, and as long as you live you will have no vexation.
But open your mouth, or become inquisitive, and you will be in trouble all your life long.
To perceive things in the germ is intelligence.
To remain gentle is to be invincible.
Follow the light that guides you homeward, and do not get lost in the darkness.
This I call using the eternal."
- Translated by Walter Gorn Old, 1904, Chapter 52
"The source of life
Is as a mother.
Be fond of both mother and children but know the mother dearer
And you outlive death.
Curb your tongue and senses
And you are beyond trouble,
Let them loose
And you are beyond help.
Discover that nothing is too small for clear vision,
Too insignificant for tender strength~
Use outlook
And insight,
Use them both
And you are immune:
For you have witnessed eternity."
- Translated by Witter Bynner, 1944, Chapter 52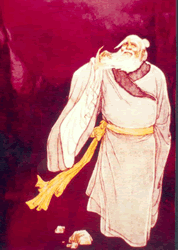 Next Chapter of the Tao Te Ching #53
Previous Chapter of the Tao Te Ching #51
Chapter and Thematic Index to the Tao Te Ching
Tao Te Ching
Commentary, Interpretations, Research Tools, Resources
Chapter 52
Tao Te Ching: The Definitive Edition
By Jonathan Star. Translation, commentary and research tools. New York, Jeremy P. Tarcher, Penguin, 2001. Concordance, tables, appendices, 349 pages. A new rendition of the Tao Te Ching is provided, then a verbatim translation with extensive notes. Detailed tables for each verse provide line number, all the Chinese characters, Wade-Giles romanization, and a list of meanings for each character. An excellent reference tool!

Yellow Bridge Dao De Jing Comparison Table, Chapter 52 Provides side by side comparisons of translations of the Tao Te Ching by James Legge, D. T. Suzuki, and Dwight Goddard. Chinese characters for each paragraph in the Chapter are on the left; place your cursor over the Chinese characters to see the Pinyin romanization of the Chinese character and a list of meanings.

Center Tao. Includes a commentary on each Chapter.

The Complete Works of Lao Tzu: Tao Teh Ching & Hua Hu Ching
Translation and elucidation by Hua Ching Ni.

Tao Te Ching Commentaries - Google Search

Translators' Index, Tao Te Ching Translators Sorted Alphabetically by Translator, Links to Books and Online Versions

Tao Te Ching: A Bibliography and Index of Translations on the Web

Chapter 52 in the Rambling Taoist Commentaries by Trey Smith. The Rambling Taoists are Trey Smith and Scott Bradley.
The Philosophy of the Daodejing
By Hans-Georg Moeller. Columbia University Press, 2006, 176 pages.


Valley Spirit, Gu Shen, Concept, Chapter 6


Das Tao Te King von Lao Tse The largest collection of very nicely formatted complete versions of the Tao Te Ching. The collection includes 209 complete versions in 27 languages, plus 28 Chinese versions. There are 112 English language versions of the Tao Te Ching available at this website. A variety of search methods and comparison methods are provided, as well a a detailed index. Offline as of 25 May 2013.


Tao Te Ching English Translations from Terebess Asia Online. Over 30 translations.


Lao-tzu's Taoteching
Translated by Red Pine (Bill Porter). Includes many brief selected commentaries for each Chapter draw from commentaries in the past 2,000 years. Provides a verbatim translation and shows the text in Chinese characters. San Francisco, Mercury House, 1996, Second Edition, 184 pages. An invaluable resource for commentaries.

Reading Lao Tzu: A Companion to the Tao Te Ching with a New Translation
By Ha Poong Kim. Xlibris, 2003, 198 pages.

Chapter 52, Line by Line Comparisons of 27 Translations of the Tao Te Ching Compiled by the St. Xenophon Wayist Seminary

Dao De Jing: A Philosophical Translation
By Roger T. Ames and David T. Hall. Ballantine, 2003, 256 pages.

Thematic Index to the 81 Chapters of the Tao Te Ching

Lao Tzu: Te-Tao Ching - A New Translation Based on the Recently Discovered Ma-wang-tui Texts (Classics of Ancient China)
Translated with and introduction and detailed exposition and commentary by Professor Robert G. Henricks. New York, Ballantine Books, 1992. Includes Chinese characters for each chapter. Bibliography, detailed notes, 282 pages.

Lieh-Tzu: A Taoist Guide to Practical Living
. Translated by Eva Wong. Lieh-Tzu was writing around 450 BCE. Boston, Shambhala, 2001. Introduction, 246 pages.

Revealing the Tao Te Ching: In-depth Commentaries on an Ancient Classic
. By Hu Huezhi. Edited by Jesse Lee Parker. Seven Star Communications, 2006. 240 pages.

Cloud Hands Blog Mike Garofalo writes about Taoism, Gardening, Taijiquan, Walking, Mysticism, Qigong, and the Eight Ways.

Tao Te Ching: A New Translation and Commentary. By Ellen Chen. Paragon House, 1998. Detailed glossary, index, bibliography, notes, 274 pages.

The Tao and Method: A Reasoned Approach to the Tao Te Ching. By Michael Lafargue. New York, SUNY Press, 1994. 640 pages. Detailed index, bibliography, notes, and tables. An essential research tool.

The Whole Heart of Tao: The Complete Teachings From the Oral Tradition of Lao Tzu.
By John Bright-Fey. Crane Hill Publishers, 2006. 376 pages.
---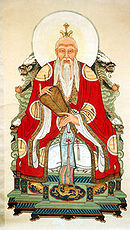 Gushen Grove Notebooks for the Tao Te Ching
Research by
Michael P. Garofalo
Green Way Research, Valley Spirit Center, Gushen Grove Notebooks, Red Bluff, California
This webpage was last modified or updated on October 20, 2013.
This webpage was first distributed online on February 3, 2011.

Brief Biography of Michael P. Garofalo, M.S.
Valley Spirit Center, Red Bluff, California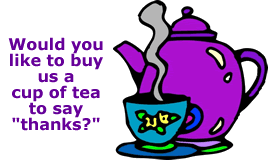 Ripening Peaches: Daoist Studies and Practices
Zhuangzi (Chuang Tzu, Zhuang Zhou, Master Chuang) 369—286 BCE
Taoist Perspectives: My Reading List
One Old Druid's Final Journey: Notebooks of the Librarian of Gushen Grove
Index to Cloud Hands and Valley Spirit Websites
Index to Translators of the Tao Te Ching
The Tao Te Ching (Dao De Jing) by Lao Tzu (Laozi) circa 500 BCE
Vacation and Learn in Beautiful Red Bluff, California
Beginning T'ai Chi Ch'uan Options: Yang 24, Chen 18, Sun 24, Cane 18
Beginning Chi Kung (Qigong) Options: Five Animal Frolics, Eight Brocades , Daoist Temple, Magic Pearl, Yoga

Lectures, Private Lessons, Classes, Consulting, Workshops, Questions and Answers
Reasonable Hourly Rates
Instructor: Michael P. Garofalo, M.S.
Excellent Recreational Opportunities for Persons of All Ages in the North Sacramento Valley
The Perfect Weekend Getaway for You, Friends and Family
Beautiful Scenery, Pleasant Weather, and Clear Skies for the Outdoor Enthusiast
Activities: Sight Seeing, Bicycling, Walking, Shopping, Spas, Photography, Reading, Relaxing, Internal Arts Studies
The Valley Spirit Center includes extensive gardens for Tai Chi practice and a Sacred Circle Garden
A Full Array of Services and Excellent and Reasonably Priced Accommodations in Redding or Red Bluff
Contact Mike: Email or Phone 530-200-3546
My Daily Tai Chi Chuan and Chi Kung Training Program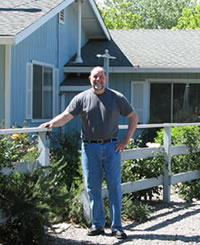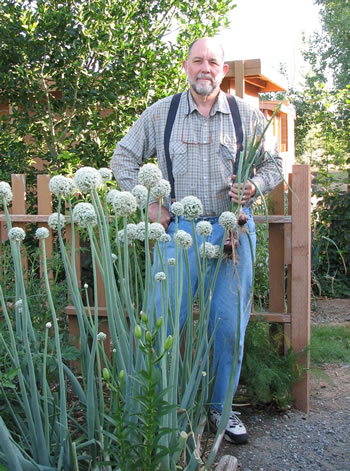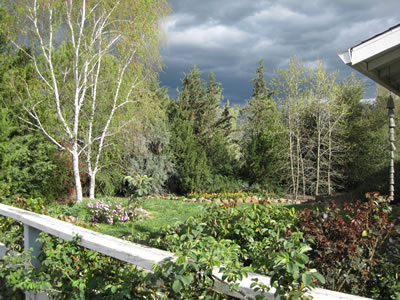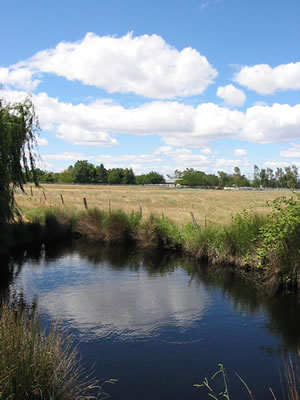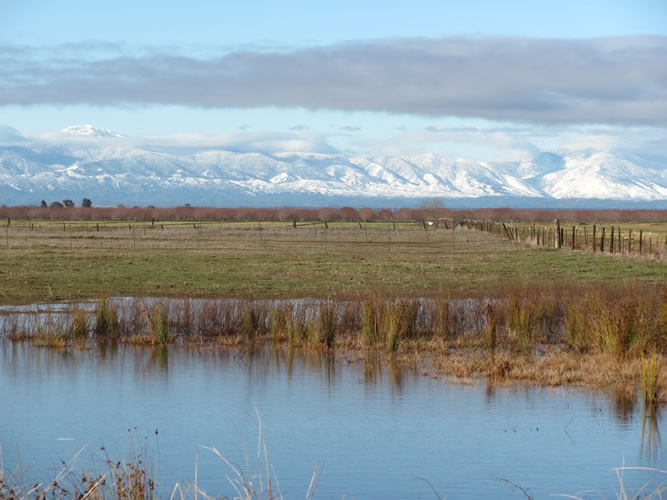 Photographs around the Valley Spirit Center near the City of Red Bluff

in the North Sacramento Valley Area, California
Return to the Top of this Webpage