Chapter 41
Tao Te Ching (Dao De Jing)
Classic of the Way and Virtue



By Lao Tzu (Laozi)

Compiled by Michael P. Garofalo, Green Way Research, Valley Spirit Center, Gushen Grove Notebooks, Red Bluff, California
Chapter 40 Chapter 42 Index to All the Chapters Taoism Cloud Hands Blog
Chapter 41
Tao Te Ching (Dao De Jing) by Lao Tzu
Sameness and Difference, Hearing of the Tao, Dao, Laughing, Opposites, Contraries, Hidden and Nameless Tao,
Reason, Appearances, Hidden, Mysterious, Contradictions, Non-Rational, Power, Purity, Steadfast, Completion,
Scholar, Student, Sage, Sustain, Goodness, Empty, Full, Virtue, Learning, Understanding, Process, Cycle,
Imperfect, Flawed, Incomplete, Perfection, Complex, Tao, Humor, Fulfillment, 同異
"When wise students hear about the Dao,
they follow it with care.
When ordinary students hear about the Dao,
they sometimes believe in it, and sometimes doubt.
When foolish students hear about the Dao,
they laugh at it out loud.
If they did not laugh at it, it would not be the Dao.
There are these age-old sayings:
the brightest way seems dark;
the way forward seems like retreat;
the way that is smooth seems to be rough;
the highest goodness seems quite empty;
the purest whiteness seems to be soiled;
the vastest goodness seems insufficient;
the staunchest goodness seems to be frail;
the most solid reality seems to change.
The greatest square has no corners;
the greatest talents ripen late;
the greatest music has no sound;
the greatest images have no form.
The Dao is hidden, beyond all name;
and yet it is the Dao that nourishes and fulfils all things."
- Translated by Tom Chilcott, 2005, Chapter 41
"When a superior scholar hears of Reason he endeavors to practise it.
When an average scholar hears of Reason he will sometimes keep it and sometimes lose it.
When an inferior scholar hears of Reason he will greatly ridicule it.
Were it not thus ridiculed, it would as Reason be insufficient.
Therefore the poet says:
"The Reason--enlightened seem dark and black,
The Reason--advanced seem going back,
The Reason--straight-levelled seem rugged and slack.
"The high in virtue resemble a vale,
The purely white in shame must quail,
The staunchest virtue seems to fail.
"The solidest virtue seems not alert,
The purest chastity seems pervert,
The greatest square will rightness desert.
"The largest vessel is not yet complete,
The loudest sound is not speech replete,
The greatest form has no shape concrete."
Reason so long as it remains latent is unnamable.
Yet Reason alone is good for imparting and completing."
- Translated by D.T. Suzuki and Paul Carus, 1913, Chapter 41
"When a superior man hears of the Tao,
he immediately begins to embody it.
When an average man hears of the Tao,
he half believes it, half doubts it.
When a foolish man hears of the Tao,
he laughs out loud.
If he didn't laugh,
it wouldn't be the Tao.
Thus it is said:
The path into the light seems dark,
the path forward seems to go back,
the direct path seems long,
true power seems weak,
true purity seems tarnished,
true steadfastness seems changeable,
true clarity seems obscure,
the greatest are seems unsophisticated,
the greatest love seems indifferent,
the greatest wisdom seems childish.
The Tao is nowhere to be found.
Yet it nourishes and completes all things."
- Translated by Stephen Mitchell, 1988, Chapter 41
"When the lofty hear of Way
they devote themselves.
When the common hear of Way
they wonder if it's real or not.
And when the lowly hear of Way
they laugh out loud.
Without that laughter, it wouldn't be Way.
Hence the abiding proverbs:
Luminous Way seems dark.
Advancing Way seems retreating.
Formless Way seems manifold.
High Integrity seems low-lying.
Great whiteness seems tarnished.
Abounding Integrity seems lacking.
Abiding Integrity seems missing.
True essence seems protean.
The great square has no corners,
and the great implement completes nothing.
The great voice sounds faint,
and the great image has no shape.
Way remains hidden and nameless,
but it alone nourishes and brings to completion."
- Translated by David Hinton, Chapter 41
Tao Te Ching Translated by Arthur Waley
Tao - The Way Translated by Lionel and and Herbert Giles
"Scholars of the highest class, when they hear about the Tao, earnestly carry it into practice.
Scholars of the middle class, when they have heard about it, seem now to keep it and now to lose it.
Scholars of the lowest class, when they have heard about it, laugh greatly at it.
If it were not laughed at, it would not be fit to be the Tao.
Therefore the sentence-makers have thus expressed themselves:
'The Tao, when brightest seen, seems light to lack;
Who progress in it makes, seems drawing back;
Its even way is like a rugged track.
Its highest virtue from the vale doth rise;
Its greatest beauty seems to offend the eyes;
And he has most whose lot the least supplies.
Its firmest virtue seems but poor and low;
Its solid truth seems change to undergo;
Its largest square doth yet no corner show
A vessel great, it is the slowest made;
Loud is its sound, but never word it said;
A semblance great, the shadow of a shade.'
The Tao is hidden, and has no name; but it is the Tao which is skilful at imparting
to all things what they need and making them complete."
- Translated by James Legge, 1891, Chapter 41
"Men of stamina, knowing the way of life,
Steadily keep to it;
Unstable men, knowing the way of life,
Keep to it or not according to occasion;
Stupid men, knowing the way of life
And having once laughed at it, laugh again the louder.
If you need to be sure which way is right, you can tell by their laughing at it.
They fling the old charges:
'A wick without oil,'
'For every step forward a step or two back.'
To such laughers a level road looks steep,
Top seems bottom,
'White appears black,
'Enough is a lack,'
Endurance is a weakness,
Simplicity a faded flower.
But eternity is his who goes straight round the circle,
Foundation is his who can feel beyond touch,
Harmony is his who can hear beyond sound,
Pattern is his who can see beyond shape:
Life is his who can tell beyond words
Fulfillment of the unfulfilled."
- Translated by Witter Bynner, 1944, Chapter 41
"When the best shih hears Tao, he puts out great effort to practice it.
When the average shih hears Tao, he will keep it sometimes, and sometimes forget about it.
When the poorest shih hears Tao, he just has a big laugh."
If he does not laugh, it must not quite be Tao.
Yes, the 'Well-Founded Sayings' has it: The bright Tao seems dark the Tao going forward seems to be going backward the smooth Tao seems rough.
The loftiest Te seems like a valley great purity seems sullied abundant Te seems insufficient
Well-founded Te seems flimsy what is pure and natural seems faded the best square has no corners
A great bronze takes long to finish great music has a delicate sound the Great Image has no shape.
Tao is something concealed, nameless.
It is just Tao, good at sustaining a person and completing him."
- Translated by Michael LaFargue, 1992, Chapter 41
Tao Te Ching Annotated translation by Victor Mair
Ripening Peaches: Taoist Studies and Practices By Mike Garofalo
Tao Te Ching on The Art of Harmony By Chad Hansen.
Lifestyle Advice from Wise Persons
"When seers see their nothingness
They never let it out of sight
But others see it now and then
And miss out on its true delight
Still others only laugh it off
And look at it with ridicule
It wouldn't be the real truth
If it weren't laughed at by the fool
The brightest way seems darkness
Just going on seems like retreat
The simple way seems difficult
Capacity seems like defeat
Clarity can seem obscure
And love seem not to care
Totality seems not enough
And truth can seem to err
Awareness doesn't have a name
To all appearances is null
Yet it produces everything
And so this empty place is full."
- Translated by Jim Clatfelter, 2000, Chapter 41
Tao Te Ching
Translated by Stephen Addiss and Stanley Lombardo
Lao Tzu: Tao Te Ching
Translated by John C. Wu
Lao-Tzu and the Tao-Te-Ching
Translated by Livia Kohn
Dao De Jing: The Book of the Way
Translated by Moss Roberts
"When superior people hear of the Way, they carry it out with diligence.
When middling people hear of the way, it sometimes seems to be there, sometimes not.
When lesser people hear of the Way, they ridicule it greatly.
If they didn't laugh at it, it wouldn't be the Way.
So there are constructive sayings on this: The Way of illumination seems dark, the Way of advancement seems retiring, the Way of equality seems to categorize; higher virtue seems empty, greater purity seems ignominious, broad virtue seems insufficient,
constructive virtue seems careless.
Simple honesty seems changeable, great range has no boundaries, great vessels are finished late; the great sound has a rarefied tone, the great image has no form, the Way hides in namelessness.
Only the Way can enhance and perfect."
- Translated by Thomas Cleary, 1991, Chapter 41
Walking the Way: 81 Zen Encounters with the Tao Te Ching
by Robert Meikyo Rosenbaum
The Tao of Zen
by Ray Grigg
Tao Te Ching: Zen Teachings on the Taoist Classic
by Takuan Soho
Buddhism and Taoism Face to Face: Scripture, Ritual, and Iconographic Exchange in Medieval China
by Christine Mollier
"When great scholars heard of Tao, they diligently followed it.
When mediocre scholars heard of Tao, sometimes they kept it, sometimes they lost it.
When inferior scholars heard of Tao, they laughed at it.
Whether they laugh or whether they follow, Tao remains active.
Therefore the poets have said:
Brightness of Tao seems to be dark,
Progress in Tao seems going back,
The aim of Tao seems confused.
The highest Tao seems lowliest,
Great purity seems full of shame,
The fullest Teh seems incomplete.
Teachers of Teh have lost their zeal
And certain Truth appears to change.
A great square with inner angles,
A great vase unfinished,
A great voice never heard,
A great Image with inner form.
Tao is hid within its Name,
But by Tao the Masters bless,
And all things bring to perfectness."
- Translated by Isabella Mears, 1916, Chapter 41
Further Teachings of Lao-Tzu: Understanding the Mysteries (Wen Tzu)
By Thomas Cleary
The Lunar Tao: Meditations in Harmony with the Seasons
By Deng Ming-Dao
Awakening to the Tao
By Lui I-Ming (1780) and translated by Thomas Cleary
Ripening Peaches: Taoist Studies and Practices By Mike Garofalo
Zhuangzi: The Essential Writings with Selections from Traditional Commentaries
Translation and commentary by Brook Ziporyn
The Inner Chapters of Chuang Tzu (Zhuangzi) Translated by A. C. Graham
"Scholars of the highest type, who hear about the Tao,
Practice it with diligence unceasing;
Scholars of the middle sort, when they have heard of it,
May keep it, or may find its hold releasing;
But scholars of the lowest class, who hear about the Tao,
Laugh with laughter constantly increasing;
Were they not to laugh at it, the the lowest class of men,
Its fitness as the Tao would soon be ceasing.
And so the sentence-makers have spoken of it so,
The Tao when at its brightest, only darkness seems to show,
The most advanced who follow it, appear to backward go.
The even path they travel is a rugged sort of trail,
The highest virtue that they find is like a sunken vale,
The purity they boast about, disgraceful is and stale.
The broadest virtue is a thing they somehow seem to lose,
The firmest virtue that they hold is like a poor refuse,
And changeable and fickle is the rectitude they use.
Their greatest square is grown so great no corners can it show,
Their vessels are so huge they never have the time to grow,
Their voices are so very loud they cannot make a sound,
And the forms that they produce so vast that shape is never found.
Tis true the Tao is hidden; that it is nameless here;
But for giving and imparting, and for making all things clear,
And for making them complete, it is the Tao without a peer."
- Translated by Isaac Winter Heysinger, 1903, Chapter 41
Tao Te Ching: An Illustrated Journey
Translated by Stephen Mitchell
Tao Te Ching
Translated by David Hinton
The Book of Tao: Tao Te Ching - The Tao and Its Characteristics
Translated by James Legge
Ripening Peaches: Taoist Studies and Practices
Taoism: Growth of a Religion
By Isabelle Robinet
Zhuangzi (Chuang Tsu), Daoist Scripture: Bibliography, Links, Resources, Quotations, Notes
Zhuangzi: Basic Writings
Translated by Burton Watson
Zhuangzi Speaks: The Music of Nature
An illustrated comic by Chih-chung Ts'ai
Lifestyle Advice from Wise Persons
"The true student hears of the Tao; he is diligent and practices it.
The average student hear of it; sometimes he appears to be attentive, then again he is inattentive.
The half hearted student hears of it; he loudly derides it.
If it did not provoke ridicule it would not be worthy of the name Tao.
Again there are those whose only care is phraseology.
The brilliancy of the Tao is an obscurity;
the advance of the Tao is a retreat;
the equality of the Tao is an inequality;
the higher energy is as cosmic space;
the greatest purity is as uncleanness;
the widest virtue is as if insufficient;
established virtue is as if furtive;
the truest essence is as imperfection;
the most perfect square is cornerless;
the largest vessel is last completed;
the loudest sound has fewest tones;
the grandest conception is formless.
The Tao is concealed and nameless,
yet it is the Tao alone which excels in imparting and completing."
- Translated by C. Spurgeon Medhurst, 1905, Chapter 41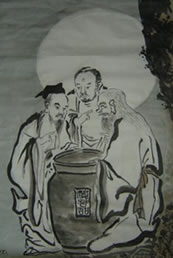 Next Chapter of the Tao Te Ching #42
Previous Chapter of the Tao Te Ching #39
Chapter and Thematic Index to the Tao Te Ching
Tao Te Ching
Commentary, Interpretations, Research Tools, Resources
Chapter 41
Tao Te Ching: The Definitive Edition
By Jonathan Star. Translation, commentary and research tools. New York, Jeremy P. Tarcher, Penguin, 2001. Concordance, tables, appendices, 349 pages. A new rendition of the Tao Te Ching is provided, then a verbatim translation with extensive notes. Detailed tables for each verse provide line number, all the Chinese characters, Wade-Giles romanization, and a list of meanings for each character. An excellent reference tool!

Yellow Bridge Dao De Jing Comparison Table, Chapter 41 Provides side by side comparisons of translations of the Tao Te Ching by James Legge, D. T. Suzuki, and Dwight Goddard. Chinese characters for each paragraph in the Chapter are on the left; place your cursor over the Chinese characters to see the Pinyin romanization of the Chinese character and a list of meanings.

Center Tao. Includes a commentary on each Chapter.

The Complete Works of Lao Tzu: Tao Teh Ching & Hua Hu Ching
Translation and elucidation by Hua Ching Ni.

Tao Te Ching Commentaries - Google Search

Translators' Index, Tao Te Ching Translators Sorted Alphabetically by Translator, Links to Books and Online Versions

Tao Te Ching: A Bibliography and Index of Translations on the Web

Chapter 41 in the Rambling Taoist Commentaries by Trey Smith. The Rambling Taoists are Trey Smith and Scott Bradley.
The Philosophy of the Daodejing
By Hans-Georg Moeller. Columbia University Press, 2006, 176 pages.


Valley Spirit, Gu Shen, Concept, Chapter 6


Das Tao Te King von Lao Tse The largest collection of very nicely formatted complete versions of the Tao Te Ching. The collection includes 209 complete versions in 27 languages, plus 28 Chinese versions. There are 112 English language versions of the Tao Te Ching available at this website. A variety of search methods and comparison methods are provided, as well a a detailed index.


Lao-tzu's Taoteching
Translated by Red Pine (Bill Porter). Includes many brief selected commentaries for each Chapter draw from commentaries in the past 2,000 years. Provides a verbatim translation and shows the text in Chinese characters. San Francisco, Mercury House, 1996, Second Edition, 184 pages. An invaluable resource for commentaries.

Reading Lao Tzu: A Companion to the Tao Te Ching with a New Translation
By Ha Poong Kim. Xlibris, 2003, 198 pages.

Chapter 41, Line by Line Comparisons of 27 Translations of the Tao Te Ching Compiled by the St. Xenophon Wayist Seminary

Dao De Jing: A Philosophical Translation
By Roger T. Ames and David T. Hall. Ballantine, 2003, 256 pages.

Thematic Index to the 81 Chapters of the Tao Te Ching

Lao Tzu: Te-Tao Ching - A New Translation Based on the Recently Discovered Ma-wang-tui Texts (Classics of Ancient China)
Translated with and introduction and detailed exposition and commentary by Professor Robert G. Henricks. New York, Ballantine Books, 1992. Includes Chinese characters for each chapter. Bibliography, detailed notes, 282 pages.

Lieh-Tzu: A Taoist Guide to Practical Living
. Translated by Eva Wong. Lieh-Tzu was writing around 450 BCE. Boston, Shambhala, 2001. Introduction, 246 pages.

Revealing the Tao Te Ching: In Depth Commentaries on an Ancient Classic. By Hu Huezhi. Edited by Jesse Lee Parker. Seven Star Communications, 2006. 240 pages.

Cloud Hands Blog Mike Garofalo writes about Taoism, Gardening, Taijiquan, Walking, Mysticism, Qigong, and the Eight Ways.

Tao Te Ching: A New Translation and Commentary. By Ellen Chen. Paragon House, 1998. Detailed glossary, index, bibliography, notes, 274 pages.

The Tao and Method: A Reasoned Approach to the Tao Te Ching. By Michael Lafargue. New York, SUNY Press, 1994. 640 pages. Detailed index, bibliography, notes, and tables. An essential research tool.

The Whole Heart of Tao: The Complete Teachings From the Oral Tradition of Lao Tzu.
By John Bright-Fey. Crane Hill Publishers, 2006. 376 pages.
---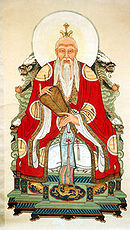 Gushen Grove Notebooks for the Tao Te Ching
Research by
Michael P. Garofalo
Green Way Research, Valley Spirit Center, Gushen Grove Notebooks, Red Bluff, California
This webpage was last modified or updated on October 14, 2013.
This webpage was first distributed online on February 7, 2011.

Brief Biography of Michael P. Garofalo, M.S.
Valley Spirit Center, Red Bluff, California
Study with Mike Garofalo in Beautiful Red Bluff, California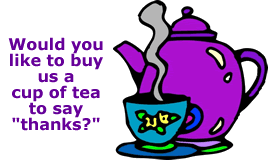 Ripening Peaches: Daoist Studies and Practices
Zhuangzi (Chuang Tzu, Zhuang Zhou, Master Chuang) 369—286 BCE
Taoist Perspectives: My Reading List
One Old Druid's Final Journey: Notebooks of the Librarian of Gushen Grove
Index to Cloud Hands and Valley Spirit Websites
Index to Translators of the Tao Te Ching
The Tao Te Ching (Dao De Jing) by Lao Tzu (Laozi) circa 500 BCE
Vacation and Learn in Beautiful Red Bluff, California
Beginning T'ai Chi Ch'uan Options: Yang 24, Chen 18, Sun 24, Cane 18
Beginning Chi Kung (Qigong) Options: Five Animal Frolics, Eight Brocades , Daoist Temple, Magic Pearl, Yoga

Lectures, Private Lessons, Classes, Consulting, Workshops, Questions and Answers
Reasonable Hourly Rates
Instructor: Michael P. Garofalo, M.S.
Excellent Recreational Opportunities for Persons of All Ages in the North Sacramento Valley
The Perfect Weekend Getaway for You, Friends and Family
Beautiful Scenery, Pleasant Weather, and Clear Skies for the Outdoor Enthusiast
Activities: Sight Seeing, Bicycling, Walking, Shopping, Spas, Reading, Relaxing, Internal Arts Studies
The Valley Spirit Center includes extensive gardens for Tai Chi practice and a Sacred Circle
A Full Array of Services and Excellent and Reasonably Priced Accommodations in Redding or Red Bluff
Contact Mike: Email or Phone 530-200-3546
My Daily Tai Chi Chuan and Chi Kung Training Program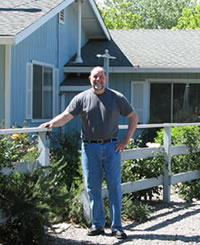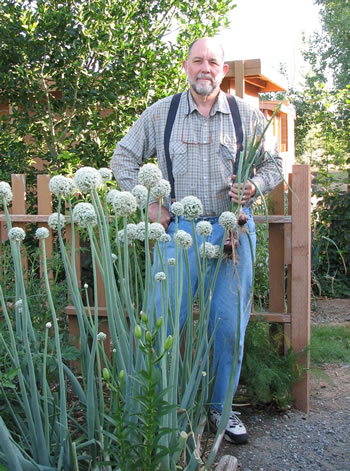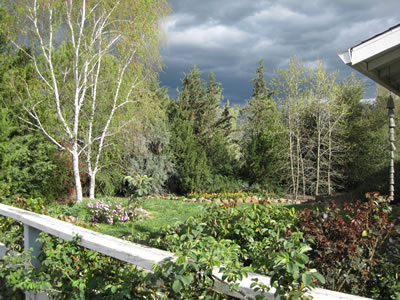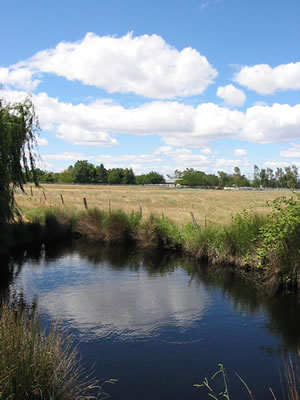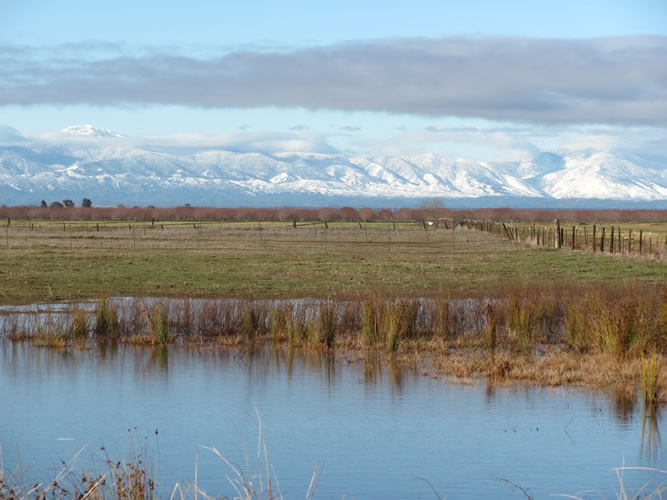 Photographs around the Valley Spirit Center near the City of Red Bluff

in the North Sacramento Valley Area, California