Chapter 22
Tao Te Ching (Dao De Jing)
Classic of the Way and Virtue



By Lao Tzu (Laozi)

Compiled by Michael P. Garofalo, Green Way Research, Valley Spirit Center, Gushen Grove Notebooks, Red Bluff, California
Chapter 21 Chapter 23 Index to All the Chapters Taoism Cloud Hands Blog
Chapter 22
Tao Te Ching (Dao De Jing) by Lao Tzu
Humility, Few Desires, Crooked, Straight, Imperfect, Partial, Complete, Humility, Forbearance, Humility,
Not Gloating, Setting an Example, Avoid Idle Talking, Striving, Ancients, Destruction, Rebirth, Sage,
Adaptation, Honor, Merit, Virtue, Completion, Empty, Full, Yielding, Bending, 益謙
"The partial becomes complete; the crooked, straight; the empty, full; the worn out, new.
He whose desires are few gets them; he whose desires are many goes astray.
Therefore the sage holds in his embrace the one thing of humility, and manifests it to all the world.
He is free from self-display, and therefore he shines; from self-assertion, and therefore he is distinguished;
from self-boasting, and therefore his merit is acknowledged; from self-complacency, and therefore he acquires superiority.
It is because he is thus free from striving that therefore no one in the world is able to strive with him.
That saying of the ancients that 'the partial becomes complete' was not vainly spoken.
All real completion is comprehended under it."
- Translated by James Legge, 1891, Chapter 22
"In cultivating the Tao there are first the sprouts; then perfection.
First, there is perversion; then rectification.
First there is hollowness and receptivity; then plenitude.
First there is destruction of the old; then renovation.
First there is humility; then acquisition.
Self-sufficiency is followed by suspicion on the part of others.
Therefore, the Sage preserves unity in his heart and becomes a pattern to the whole world.
He does not say of himself that he can see, and therefore he is perspicacious.
He does not say of himself that he is right, and therefore he is manifested to all.
He does pot praise himself, and therefore his merit is recognized.
He is not self-conceited, and therefore he increases in knowledge.
And as he never strives with anybody, so the world does not strive with him.
Can that saying of the olden times—"First the sprouts, then perfection"—be called meaningless?
The attainment of genuine perfection implies a reversion to the original nature of man."
- Translated by Frederic H. Balfour, 1884, Chapter 22
Tao Te Ching Translated by Arthur Waley
Tao - The Way Translated by Lionel and and Herbert Giles
"The crooked shall be straight,
Crushed ones recuperate,
The empty find their fill.
The worn with strength shall thrill;
Who little have receive,
And who have much will grieve.
The holy man embraces unity and becomes for all the world a model.
Not self-displaying he is enlightened;
Not self -approving he is distinguished;
Not self-asserting he acquires merit;
Not self-seeking he gaineth life.
Since he does not quarrel, therefore no one in the world can quarrel with him.
The saying of the ancients: "The crooked shall be straight," is it in any way vainly spoken?
Verily, they will be straightened and return home."
- Translated by Daisetsu Teitaro Suzuki and Paul Carus, 1913, Chapter 22
"The imperfect is completed.
The crooked is straightened.
The empty is filled.
The old is renewed.
With few there is attainment.
With much there is confusion.
Therefore the sage grasps the one and becomes the model for all.
She does not show herself, and therefore is apparent.
She does not affirm herself, and therefore is acknowledged.
She does not boast and therefore has merit.
She does not strive and is therefore successful.
It is exactly because she does not contend, that nobody can contend with her.
How could the ancient saying, "The imperfect is completed" be regarded as empty talk?
Believe in the complete and return to it."
- Translated by Charles Muller, 1891, Chapter 22

Tao Te Ching
Translated by Stephen Addiss and Stanley Lombardo
Lao Tzu: Tao Te Ching
Translated by John C. Wu
Lao-Tzu and the Tao-Te-Ching
Translated by Livia Kohn
Dao De Jing: The Book of the Way
Translated by Moss Roberts
"Submit to Nature if you would reach your goal.
For, whoever deviates from Nature's way, nature forces back again.
Whoever gives up his desire to improve upon Nature will find Nature satisfying all his needs.
Whoever finds his desires extinguished will find more desires arising of their own accord.
Whoever desires little is easily satisfied. Whoever desires much suffers frustration.
Therefore, the intelligent person is at one with Nature, and so serves as a model for others.
By not showing off, he is exemplary.
By not asserting that he is right, he does the right thing.
By not boasting of what he will do, he succeeds in doing more than he promises.
By not gloating over his successes, his achievements are acclaimed by others.
By not competing with others, he achieves without opposition.
Therefore the old saying is not idle talk: "Submit to Nature if you would reach your goal."
For that is the only genuine way."
- Translated by Archie J. Bahm, 1958, Chapter 22
"'Yield and you need not break:
Bent you can straighten,
Emptied you can hold,
Torn you can mend;
And as want can reward you
So wealth can bewilder.
Aware of this, a wise man has the simple return
Which other men seek:
Without inflaming himself
He is kindled,
Without explaining himself
Is explained,
Without taking credit
Is accredited,
Laying no claim
Is acclaimed
And, because he does not compete,
Finds peaceful competence.
How true is the old saying,
'Yield and you need not break'!
How completely it comes home!"
- Translated by Witter Bynner, 1944, Chapter 22
Tao Te Ching Annotated translation by Victor Mair
Ripening Peaches: Taoist Studies and Practices By Mike Garofalo
Tao Te Ching on The Art of Harmony By Chad Hansen.
"Bent, thus (tse) preserved whole,
Unjustly accused, thus exonerated (chih),
Hollow, thus filled (ying),
Battered (pi), thus renewed,
Scanty, thus receiving (te),
Much, thus perplexed.
Therefore the sage embraces the One (pao i).
He becomes the model (shih) of the world.
Not self-seeing, hence he is enlightened (ming).
Not self-justifying, hence he is outstanding.
Not showing off (fa) his deeds, hence he is meritorious.
Not boasting (ching) of himself, hence he leads (chang).
Because he is not contentious (pu cheng),
Hence no one under heaven can contend with him.
What the ancients say: "Bent, thus preserved whole,"
Are these empty words?
Be preserved whole and return (kuei)."
- Translated by Ellen Marie Chen, 2000, Chapter 22
"Yield, and become whole,
Bend, and become straight.
Hollow out, and become filled.
Exhaust, and become renewed
Small amounts become obtainable,
Large amounts become confusing.
Therefore the Sage embraces the One, and so is a shepherd fro the whole world.
He does not focus on himself and so is brilliant.
He does not seek self-justification and so becomes his own evidence.
He does not make claims and hence is given the credit.
He does not compete with anyone and hence, no-one in the world can compete with him.
How can that which the ancients expressed as "yield, and become whole" be meaningless?
If wholly sincere, you will return to them."
- Translated by Tam C Gibbs, 1981, Chapter 22
Walking the Way: 81 Zen Encounters with the Tao Te Ching
by Robert Meikyo Rosenbaum
The Tao of Zen
by Ray Grigg
Tao Te Ching: Zen Teachings on the Taoist Classic
by Takuan Soho
Buddhism and Taoism Face to Face: Scripture, Ritual, and Iconographic Exchange in Medieval China
by Christine Mollier
"Whosoever adapteth himself shall be preserved to the end.
Whosoever bendeth himself shall be straightened.
Whosoever emptieth himself shall be filled.
Whosoever weareth himself away shall be renewed.
Whosoever humbleth himself shall be exalted.
Whosoever exalteth himself shall be abased.
Therefore doth the Sage cling to simplicity, and is an example to all men.
He is not onstentatious, and therefore he shines.
He is not egotistic, and therefore he is praised.
He is not vain, therefore he is esteemed.
He is not haughty, and therefore he is honoured.
And because he does not compete with others, no man is his enemy.
The ancient maxim, "Whosoever adapteth himself shall be preserved to the end," verily it is no idle saying.
Without doubt he shall go back to his Home in peace."
- Translated by Walter Gorn Old, 1904, Chapter 22
Further Teachings of Lao-Tzu: Understanding the Mysteries (Wen Tzu)
By Thomas Cleary
The Lunar Tao: Meditations in Harmony with the Seasons
By Deng Ming-Dao
Awakening to the Tao
By Lui I-Ming (1780) and translated by Thomas Cleary
Ripening Peaches: Taoist Studies and Practices By Mike Garofalo
Zhuangzi: The Essential Writings with Selections from Traditional Commentaries
Translation and commentary by Brook Ziporyn
The Inner Chapters of Chuang Tzu (Zhuangzi) Translated by A. C. Graham
"Who is deficient shall become complete,
He who is bent and twisted shall be straight,
He who is empty shall be filled again.
He who is worn-out shall new strength obtain,
He who has little then shall be supplied,
He who has many things shall be denied.
Therefore the sage holds fast in his embrace
The Unity, and its example shows,
From self-display is free, and therefore shines,
From self-assertion, so distinguished grows,
From self-praise free, his merit is confessed,
From self-exalting, so will standing gain,
And since he strives not, none with him can strive;
Therefore the ancient sayings are not vain,
They shall come home, and all complete remain."
- Translated by Isaac Winter Heysinger, 1903, Chapter 22
Tao Te Ching: An Illustrated Journey
Translated by Stephen Mitchell
Tao Te Ching
Translated by David Hinton
The Book of Tao: Tao Te Ching - The Tao and Its Characteristics
Translated by James Legge
Ripening Peaches: Taoist Studies and Practices
Taoism: Growth of a Religion
By Isabelle Robinet
Zhuangzi (Chuang Tsu), Daoist Scripture: Bibliography, Links, Resources, Quotations, Notes
Zhuangzi: Basic Writings
Translated by Burton Watson
Zhuangzi Speaks: The Music of Nature
An illustrated comic by Chih-chung Ts'ai
Lifestyle Advice from Wise Persons
"That which is incomplete becomes complete.
The crooked becomes straight,
The empty becomes full,
The worn-out becomes new.
He who obtains has little,
He who scatters has much.
That is why the self-controlled man holds to Unity and brings it into manifestation for men.
He looks not at self, therefore he sees clearly;
He asserts not himself, therefore he shines;
He boasts not of self, therefore he has merit;
He glorifies not himself, therefore he endures.
The Master indeed does not strive, yet no one in the world can strive against him.
The words of the Ancients were not empty words:
"That which is incomplete becomes complete."
Acquire completeness by returning it."
- Translated by Isabella Mears, 1916, Chapter 22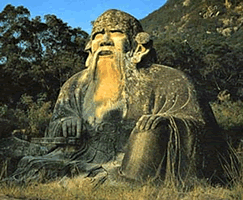 Next Chapter of the Tao Te Ching #23
Previous Chapter of the Tao Te Ching #21
Chapter and Thematic Index to the Tao Te Ching
Tao Te Ching
Commentary, Interpretations, Research Tools, Resources
Chapter 22
Tao Te Ching: The Definitive Edition
By Jonathan Star. Translation, commentary and research tools. New York, Jeremy P. Tarcher, Penguin, 2001. Concordance, tables, appendices, 349 pages. A new rendition of the Tao Te Ching is provided, then a verbatim translation with extensive notes. Detailed tables for each verse provide line number, all the Chinese characters, Wade-Giles romanization, and a list of meanings for each character. An excellent reference tool!

Yellow Bridge Dao De Jing Comparison Table, Chapter 22 Provides side by side comparisons of translations of the Tao Te Ching by James Legge, D. T. Suzuki, and Dwight Goddard. Chinese characters for each paragraph in the Chapter are on the left; place your cursor over the Chinese characters to see the Pinyin romanization of the Chinese character and a list of meanings.

Center Tao. Includes a commentary on each Chapter.

The Complete Works of Lao Tzu: Tao Teh Ching & Hua Hu Ching
Translation and elucidation by Hua Ching Ni.

Tao Te Ching Commentaries - Google Search

Translators' Index, Tao Te Ching Translators Sorted Alphabetically by Translator, Links to Books and Online Versions

Tao Te Ching: A Bibliography and Index of Translations on the Web

Chapter 22 in the Rambling Taoist Commentaries by Trey Smith. The Rambling Taoists are Trey Smith and Scott Bradley.
The Philosophy of the Daodejing
By Hans-Georg Moeller. Columbia University Press, 2006, 176 pages.


Valley Spirit, Gu Shen, Concept, Chapter 6


Das Tao Te King von Lao Tse The largest collection of very nicely formatted complete versions of the Tao Te Ching. The collection includes 209 complete versions in 27 languages, plus 28 Chinese versions. There are 112 English language versions of the Tao Te Ching available at this website. A variety of search methods and comparison methods are provided, as well a a detailed index.


Lao-tzu's Taoteching
Translated by Red Pine (Bill Porter). Includes many brief selected commentaries for each Chapter draw from commentaries in the past 2,000 years. Provides a verbatim translation and shows the text in Chinese characters. San Francisco, Mercury House, 1996, Second Edition, 184 pages. An invaluable resource for commentaries.

Reading Lao Tzu: A Companion to the Tao Te Ching with a New Translation
By Ha Poong Kim. Xlibris, 2003, 198 pages.

Chapter 22, Line by Line Comparisons of 27 Translations of the Tao Te Ching Compiled by the St. Xenophon Wayist Seminary

Dao De Jing: A Philosophical Translation
By Roger T. Ames and David T. Hall. Ballantine, 2003, 256 pages.

Thematic Index to the 81 Chapters of the Tao Te Ching

Lao Tzu: Te-Tao Ching - A New Translation Based on the Recently Discovered Ma-wang-tui Texts (Classics of Ancient China)
Translated with and introduction and detailed exposition and commentary by Professor Robert G. Henricks. New York, Ballantine Books, 1992. Includes Chinese characters for each chapter. Bibliography, detailed notes, 282 pages.

Lieh-Tzu: A Taoist Guide to Practical Living
. Translated by Eva Wong. Lieh-Tzu was writing around 450 BCE. Boston, Shambhala, 2001. Introduction, 246 pages.

Revealing the Tao Te Ching: In Depth Commentaries on an Ancient Classic. By Hu Huezhi. Edited by Jesse Lee Parker. Seven Star Communications, 2006. 240 pages.

Cloud Hands Blog Mike Garofalo writes about Taoism, Gardening, Taijiquan, Walking, Mysticism, Qigong, and the Eight Ways.

Tao Te Ching: A New Translation and Commentary. By Ellen Chen. Paragon House, 1998. Detailed glossary, index, bibliography, notes, 274 pages.

The Tao and Method: A Reasoned Approach to the Tao Te Ching. By Michael Lafargue. New York, SUNY Press, 1994. 640 pages. Detailed index, bibliography, notes, and tables. An essential research tool.

The Whole Heart of Tao: The Complete Teachings From the Oral Tradition of Lao Tzu.
By John Bright-Fey. Crane Hill Publishers, 2006. 376 pages.
---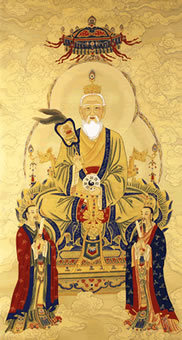 Gushen Grove Notebooks for the Tao Te Ching
Research by
Michael P. Garofalo
Green Way Research, Valley Spirit Grove, Gushen Grove Notebooks, Red Bluff, California
This webpage was last modified or updated on September 30, 2013.
This webpage was first distributed online on February 2, 2011

Brief Biography of Michael P. Garofalo, M.S.
Valley Spirit Grove, Red Bluff, California
Study with Mike Garofalo in Beautiful Red Bluff, California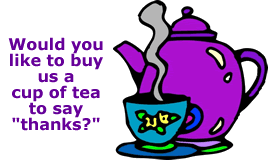 Ripening Peaches: Daoist Studies and Practices
Zhuangzi (Chuang Tzu, Zhuang Zhou, Master Chuang) 369—286 BCE
Taoist Perspectives: My Reading List
One Old Druid's Final Journey: Notebooks of the Librarian of Gushen Grove
Index to Translators of the Tao Te Ching
The Tao Te Ching (Dao De Jing) by Lao Tzu (Laozi) circa 500 BCE
Vacation and Learn in Beautiful Red Bluff, California
Beginning T'ai Chi Ch'uan Options: Yang 24, Chen 18, Sun 24, Cane 18
Beginning Chi Kung (Qigong) Options: Five Animal Frolics, Eight Brocades , Daoist Temple, Magic Pearl, Yoga

Lectures, Private Lessons, Classes, Consulting, Workshops, Questions and Answers
Reasonable Hourly Rates
Instructor: Michael P. Garofalo, M.S.
Excellent Recreational Opportunities for Persons of All Ages in the North Sacramento Valley
The Perfect Weekend Getaway for You, Friends and Family
Beautiful Scenery, Pleasant Weather, and Clear Skies for the Outdoor Enthusiast
Activities: Sight Seeing, Bicycling, Walking, Shopping, Spas, Reading, Relaxing, Internal Arts Studies
The Valley Spirit Center includes extensive gardens for Tai Chi practice and a Sacred Circle
A Full Array of Services and Excellent and Reasonably Priced Accommodations in Redding or Red Bluff
Contact Mike: Email or Phone 530-200-3546
My Daily Tai Chi Chuan and Chi Kung Training Program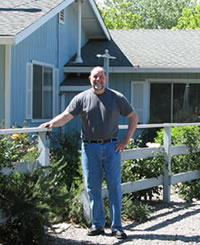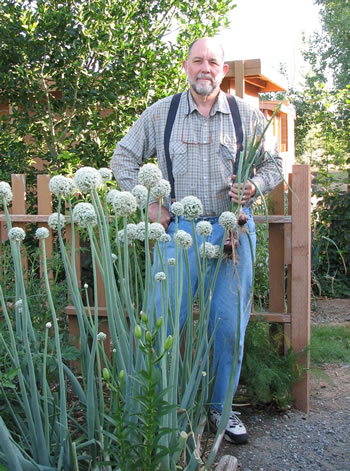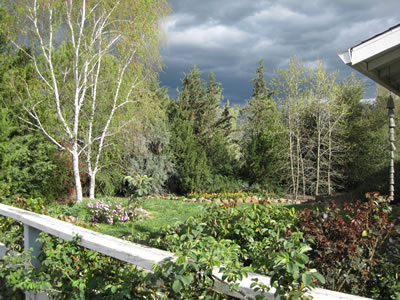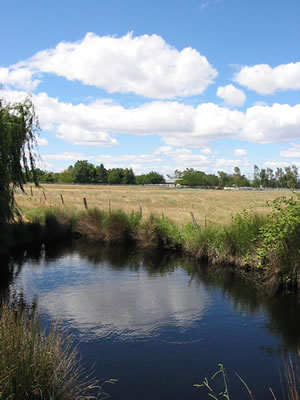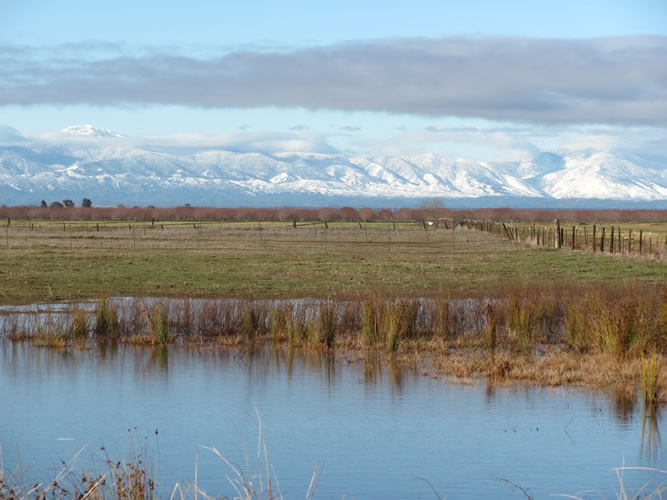 Photographs of the Red Bluff, California, Area and the Valley Spirit Center