Chapter 31
Tao Te Ching (Dao De Jing)
Classic of the Way and Virtue



By Lao Tzu (Laozi)

Compiled by Michael P. Garofalo, Green Way Research, Valley Spirit Center, Gushen Grove Notebooks, Red Bluff, California
Chapter 30 Chapter 32 Index to All the Chapters Taoism Cloud Hands Blog
Chapter 31
Tao Te Ching (Dao De Jing) by Lao Tzu
Evil, Omens, Create Don't Destroy, Tao, Weapons, Arms, Wars, Pacifism, Sage, Delight Not in Warfare, Dao,
Peace, Calmness, Self-Defense, Murder, Killing, Weeping, Bitter, Rites, Rituals, Be Peaceful, Funeral, Left,
Right, Soldiers, Rulers, Sorrow, Non-Violence, Battle, Avoid Wars, 偃武
"Now arms, however beautiful, are instruments of evil omen, hateful, it may be said, to all creatures.
Therefore they who have the Tao do not like to employ them.
The superior man ordinarily considers the left hand the most honorable place, but in time of war the right hand.
Those sharp weapons are instruments of evil omen, and not the instruments of the superior man.
He uses them only on the compulsion of necessity.
Calm and repose are what he prizes; victory by force of arms is to him undesirable.
To consider this desirable would be to delight in the slaughter of men.
He who delights in the slaughter of men cannot get his will in the kingdom.
On occasions of festivity to be on the left hand is the prized position; on occasions of mourning, the right hand.
The second in command of the army has his place on the left.
The general commanding in chief has his on the right; his place, that is, is assigned to him as in the rites of mourning.
He who has killed multitudes of men should weep for them with the bitterest grief.
The the victor in battle has his place according to those rites."
- Translated by James Legge, 1891, Chapter 31
"The Master who is a Captain of soldiers
Does not give blessings with his weapons.
Soldiers' weapons are hated by most men,
Therefore he who has the Tao gives them no place.
In the dwelling of the man of peace the left side is the place of honour.
In soldiers' usage the right side is the place of honour.
A soldier does not give blessings with his weapons.
They are not the instruments of a man of peace.
A man of peace will not possess them, nor use them;
He gives the first place to calmness and repose.
If he conquers, he does not rejoice.
Without joy is he who wounds and kills men.
The Master who wounds and kills men
Cannot succeed in ruling his kingdom.
In time of joy, the left hand is preferred,
In time of mourning, the right hand is preferred.
In war, the second in command is placed on the left,
The first in command is placed on the right,
That is, he stands in the place of mourning.
He who has killed many men should weep with many tears.
He who has conquered in battle should stand in the place of mourning."
- Translated by Isabella Mears, 1916, Chapter 31
Tao Te Ching Translated by Arthur Waley
Tao - The Way Translated by Lionel and and Herbert Giles
"Even victorious arms are unblest among tools, and people had better shun them.
Therefore he who has Reason does not rely on them.
The superior man when residing at home honors the left.
When using arms, he honors the right.
Arms are unblest among tools and not the superior man's tools.
Only when it is unavoidable he uses them.
Peace and quietude he holdeth high.
He conquers but rejoices not.
Rejoicing at a conquest means to enjoy the slaughter of men.
He who enjoys the slaughter of men will most assuredly not obtain his will in the empire."
- Translated by Daisetsu Teitaro Suzuki and Paul Carus, 1913, Chapter 31
"Arms and weapons,
Being instruments of destruction, Are despised by all.
They are avoided by followers of the Tao.
As instruments of evil, they are spurned by good leaders,
Being used with calm restraint only when no other choice prevails.
A good leader does not regard victory with rejoicing,
For to delight in victory is to delight
in the slaughter of people.
To delight in slaughter is to fail
in one's purpose.
In ancient social custom -
The left is the place of honor
for ceremonies at home.
At war, the place of honor is at the right.
Thus,
Good omen and happy occasions favor the left.
Ill omen and such sad occasions as
funeral rites, favor the right.
Observe then with grief and sorrow the slaughter
accompanying victory of arms, for,
Victory of arms and funeral ceremony
truly share the same rite."
- Translated by Alan B Taplow, 1982, Chapter 31
"Sharp weapons are inauspicious instruments.
Everyone dislikes them.
Hence, those who follow the way of Dao avoid using them.
In times of peace, a person of virtue favors the left side.
Only during war does the right side become the preferred choice.
A weapon is an instrument of bad omen.
It is never the favorite object of the man of virtue.
Even as the last resort when military force has to be used,
It should be used with great restraint and equanimity.
In victory, one should not glorify the war.
He who glorifies war must be a bloodthirsty person.
No bloodthirsty person has ever won universal respect or approval.
The left side represents good auspices.
The right side augurs bad omen.
The second-in-command resides on the left side, whereas the commander-in-chief resides on the right.
In conducting the war, the mood is as dark and solemn as that of a funeral rite.
During the conflict, you should still mourn for the heavy casualties you have inflicted.
In victory, you should bury the dead with appropriate ceremony."
- Translated by Han Hiong Tan, Chapter 31
Tao Te Ching
Translated by Stephen Addiss and Stanley Lombardo
Lao Tzu: Tao Te Ching
Translated by John C. Wu
Lao-Tzu and the Tao-Te-Ching
Translated by Livia Kohn
Dao De Jing: The Book of the Way
Translated by Moss Roberts
"Weapons of war are omens of doom,
To be loathed by every living thing
And shunned by those who keep the Way.
Presiding at court the leader honours the left.
Resorting to war he honours the right.
But weapons are never the leaderís choice.
Weapons of war are omens of doom,
Not to be used unless compelled.
Above all, with mind and heart unstirred,
To arms give no glory:
For to glory in arms
Is to sing and rejoice in the slaughter of men.
And singers in praise of the slaughter of men
Shall not in this world gain their ends.
Thus the left is for deeds that are blessed,
The right is for deeds that bring death.
To the left the minor commander,
To the right the chief general:
Placed for the rites to honour the dead.
When the slaughter is great,
Let the leader come forth to keen for the slain;
The victory won,
To perform solemn rites in mourning the day."
- Translated by Moss Roberts, 2001, Chapter 31
"Even successful arms, among all implements, are unblessed.
All men come to detest them.
Therefore the one who follows Dao does not rely on them.
Arms are of all tools unblessed, they are not the implements of a wise man.
Only as a last resort does he use them.
In propitious affairs the place of honor is the left, but in unpropitious affairs we honor the right.
Peace and quietude are esteemed by the wise man, and even when victorious he does not rejoice, because rejoicing over a victory is the same as rejoicing over the killing of men.
If he rejoices over killing men, do you think he will ever really master the Empire?
The strong man while at home esteems the left as the place of honor, but when armed for war it is as though he esteems the right hand, the place of less honor.
Thus a funeral ceremony is so arranged.
The place of a subordinate army officer is also on the left and the place of his superior officer is on the right.
The killing of men fills multitudes with sorrow; we lament with tears because of it, and rightly honor the victor as if he was attending a funeral ceremony."
- Translated by Dwight Goddard, 1919, Chapter 31
Tao Te Ching Annotated translation by Victor Mair
Ripening Peaches: Taoist Studies and Practices By Mike Garofalo
Tao Te Ching on The Art of Harmony By Chad Hansen.
"Armies are tools of violence;
They cause men to hate and fear.
The sage will not join them.
His purpose is creation;
Their purpose is destruction.
Weapons are tools of violence,
Not of the sage;
He uses them only when there is no choice,
And then calmly, and with tact,
For he finds no beauty in them.
Whoever finds beauty in weapons
Delights in the slaughter of men;
And who delights in slaughter
Cannot content himself with peace.
So slaughters must be mourned
And conquest celebrated with a funeral."
- Interpolated by Peter Merel, 1992, Chapter 31
Walking the Way: 81 Zen Encounters with the Tao Te Ching
by Robert Meikyo Rosenbaum
The Tao of Zen
by Ray Grigg
Tao Te Ching: Zen Teachings on the Taoist Classic
by Takuan Soho
Buddhism and Taoism Face to Face: Scripture, Ritual, and Iconographic Exchange in Medieval China
by Christine Mollier
"Fine weapons are none the less ill-omened things.
People despise them; therefore,
Those in possession of the Tao do not depend on them.
That is why, among people of good birth,
In peace the left-hand side is the place of honour,
But in war this is reversed and the right-hand side is the place of honour.
Weapons are ill-omened things, which the superior man should not depend on.
When he has no choice but to use them,
The best attitude is to retain tranquil and peaceful.
The Quietist, even when he conquers, does not regard weapons as lovely things.
For to think them lovely means to delight in them,
And to delight in them means to delight in the slaughter of men.
And he who delights in the slaughter of men
Will never get what he looks for out of those that dwell under heaven.
Thus in happy events,
The left-hand side is the place of honour, in grief and mourning,
The right-hand is the place of honour.
The lieutenant general stands on the left,
While the supreme general stands on the right,
Which is arranged on the rites of mourning.
A host that has slain men is received with grief and mourning;
He that has conquered in battle is received with rites of mourning."
- Translated by Arthur Waley, 1934, Chapter 31
Further Teachings of Lao-Tzu: Understanding the Mysteries (Wen Tzu)
By Thomas Cleary
The Lunar Tao: Meditations in Harmony with the Seasons
By Deng Ming-Dao
Awakening to the Tao
By Lui I-Ming (1780) and translated by Thomas Cleary
Ripening Peaches: Taoist Studies and Practices By Mike Garofalo
Zhuangzi: The Essential Writings with Selections from Traditional Commentaries
Translation and commentary by Brook Ziporyn
The Inner Chapters of Chuang Tzu (Zhuangzi) Translated by A. C. Graham
"Warlike arms, however fine, are not the tools of joy,
But of hateful omen to humanity,
Which those who have the Tao will not employ with willingness,
Nor linger where they ever chance to be.
Superior men, at home, deem the honorable place
To be the left hand, but in time of strife
The men who go to war esteem the right to be the best,
For with it they handle sword, and spear, and knife.
They are tools of evil omen, not for the superior man,
Who will only keep and use them when he must,
For peace and quietude are what he prizes most,
And victory is only good when just.
To delight in victory is to delight in scenes of blood,
Where myriads to sudden death are hurled,
And the man who thus enjoys is never fit for power or place,
And will fail to hold possession in the world.
In prosperous affairs the left is honored most,
But in matters of adversity the right,
So the second in command of the army takes the left,
And the opposite the one of greater might.
So the order is, I say, just as at a funeral,
And justly so, for who has thousands slain,
Should weep for those who fell with the bitterness of grief,
As he passes with his melancholy train."
- Translated by Isaac Winter Heysinger, 1903, Chapter 31
Tao Te Ching: An Illustrated Journey
Translated by Stephen Mitchell
Tao Te Ching
Translated by David Hinton
The Book of Tao: Tao Te Ching - The Tao and Its Characteristics
Translated by James Legge
Ripening Peaches: Taoist Studies and Practices
Taoism: Growth of a Religion
By Isabelle Robinet
Zhuangzi (Chuang Tsu), Daoist Scripture: Bibliography, Links, Resources, Quotations, Notes
Zhuangzi: Basic Writings
Translated by Burton Watson
Zhuangzi Speaks: The Music of Nature
An illustrated comic by Chih-chung Ts'ai
Lifestyle Advice from Wise Persons
"Even the finest arms are an instrument of evil,
A spread of plague,
And the way for a vital man to go is not the way of a soldier.
But in time of war men civilized in peace
Turn from their higher to their lower nature.
Arms are an instrument of evil,
No measure for thoughtful men
Until there fail all other choice
But sad acceptance of it.
Triumph is not beautiful.
He who thinks triumph beautiful
Is one with a will to kill,
And one with a will to kill
Shall never prevail upon the world.
It is a good sign when man's higher nature comes forward,
A bad sign when his lower nature comes forward,
When retainers take charge
And the master stays back
As in the conduct of a funeral.
The death of a multitude is cause for mourning:
Conduct your triumph as a funeral."
- Translated by Witter Bynner, 1944, Chapter 31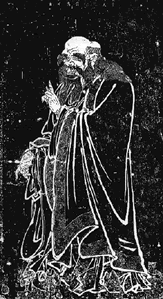 Next Chapter of the Tao Te Ching #32
Previous Chapter of the Tao Te Ching #30
Chapter and Thematic Index to the Tao Te Ching
Tao Te Ching
Commentary, Interpretations, Research Tools, Resources
Chapter 31
Tao Te Ching: The Definitive Edition
By Jonathan Star. Translation, commentary and research tools. New York, Jeremy P. Tarcher, Penguin, 2001. Concordance, tables, appendices, 349 pages. A new rendition of the Tao Te Ching is provided, then a verbatim translation with extensive notes. Detailed tables for each verse provide line number, all the Chinese characters, Wade-Giles romanization, and a list of meanings for each character. An excellent reference tool!


Yellow Bridge Dao De Jing Comparison Table, Chapter 31 Provides side by side comparisons of translations of the Tao Te Ching by James Legge, D. T. Suzuki, and Dwight Goddard. Chinese characters for each paragraph in the Chapter are on the left; place your cursor over the Chinese characters to see the Pinyin romanization of the Chinese character and a list of meanings.


Center Tao. Includes a commentary on each Chapter.


The Complete Works of Lao Tzu: Tao Teh Ching & Hua Hu Ching
Translation and elucidation by Hua Ching Ni.

Tao Te Ching Commentaries - Google Search

Translators' Index, Tao Te Ching Translators Sorted Alphabetically by Translator, Links to Books and Online Versions

Tao Te Ching: A Bibliography and Index of Translations on the Web

Chapter 31 in the Rambling Taoist Commentaries by Trey Smith. The Rambling Taoists are Trey Smith and Scott Bradley.
Revealing the Tao Te Ching: In-Depth Commentaries on an Ancient Classic
By Hu Xuzehi. Seven Star Communications, 2006, 240 pages.


The Philosophy of the Daodejing
By Hans-Georg Moeller. Columbia University Press, 2006, 176 pages.

Valley Spirit, Gu Shen, Concept, Chapter 31

Das Tao Te King von Lao Tse The largest collection of very nicely formatted complete versions of the Tao Te Ching. The collection includes 209 complete versions in 27 languages, plus 28 Chinese versions. There are 112 English language versions of the Tao Te Ching available at this website. A variety of search methods and comparison methods are provided, as well a a detailed index.

Lao-tzu's Taoteching
Translated by Red Pine (Bill Porter). Includes many brief selected commentaries for each Chapter draw from commentaries in the past 2,000 years. Provides a verbatim translation and shows the text in Chinese characters. San Francisco, Mercury House, 1996, Second Edition, 184 pages. An invaluable resource for commentaries.

Reading Lao Tzu: A Companion to the Tao Te Ching with a New Translation
By Ha Poong Kim. Xlibris, 2003, 198 pages.

Chapter 31, Line by Line Comparisons of 27 Translations of the Tao Te Ching Compiled by the St. Xenophon Wayist Seminary

Dao De Jing: A Philosophical Translation
By Roger T. Ames and David T. Hall. Ballantine, 2003, 256 pages.

Tao of Inner Peace. By Diane Dreher. Revised Edition. New York, Plume, Penguin, 2000. Notes, 318 pages.

Thematic Index to the 81 Chapters of the Tao Te Ching

Lao Tzu: Te-Tao Ching - A New Translation Based on the Recently Discovered Ma-wang-tui Texts (Classics of Ancient China)
Translated with and introduction and detailed exposition and commentary by Professor Robert G. Henricks. New York, Ballantine Books, 1992. Includes Chinese characters for each chapter. Bibliography, detailed notes, 282 pages.
---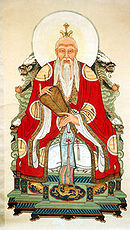 Gushen Grove Notebooks for the Tao Te Ching
Research by
Michael P. Garofalo
Green Way Research, Valley Spirit Grove, Gushen Grove Notebooks, Red Bluff, California
This webpage was last modified or updated on October 7, 2013.
This webpage was first distributed online on February 7, 2011

Brief Biography of Michael P. Garofalo, M.S.
Valley Spirit Center, Red Bluff, California
Study with Mike Garofalo in Beautiful Red Bluff, California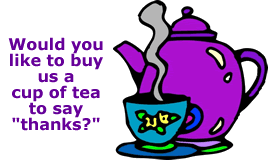 Ripening Peaches: Daoist Studies and Practices
Zhuangzi (Chuang Tzu, Zhuang Zhou, Master Chuang) 369ó286 BCE
Taoist Perspectives: My Reading List
One Old Druid's Final Journey: Notebooks of the Librarian of Gushen Grove
Index to Translators of the Tao Te Ching
The Tao Te Ching (Dao De Jing) by Lao Tzu (Laozi) circa 500 BCE
Vacation and Learn in Beautiful Red Bluff, California
Beginning T'ai Chi Ch'uan Options: Yang 24, Chen 18, Sun 24, Cane 18
Beginning Chi Kung (Qigong) Options: Five Animal Frolics, Eight Brocades , Daoist Temple, Magic Pearl, Yoga

Lectures, Private Lessons, Classes, Consulting, Workshops, Questions and Answers
Reasonable Hourly Rates
Instructor: Michael P. Garofalo, M.S.
Excellent Recreational Opportunities for Persons of All Ages in the North Sacramento Valley
The Perfect Weekend Getaway for You, Friends and Family
Beautiful Scenery, Pleasant Weather, and Clear Skies for the Outdoor Enthusiast
Activities: Sight Seeing, Bicycling, Walking, Shopping, Spas, Reading, Relaxing, Internal Arts Studies
The Valley Spirit Center includes extensive gardens for Tai Chi practice and a Sacred Circle
A Full Array of Services and Excellent and Reasonably Priced Accommodations in Redding or Red Bluff
Contact Mike: Email or Phone 530-200-3546
My Daily Tai Chi Chuan and Chi Kung Training Program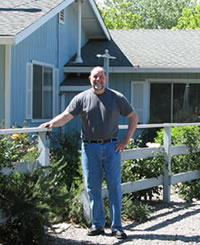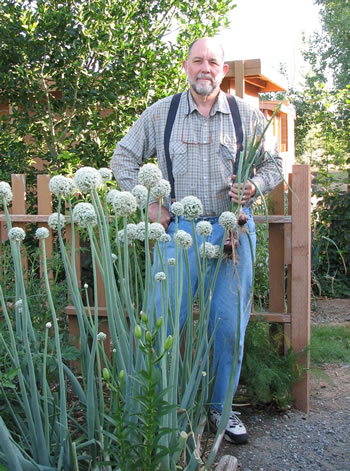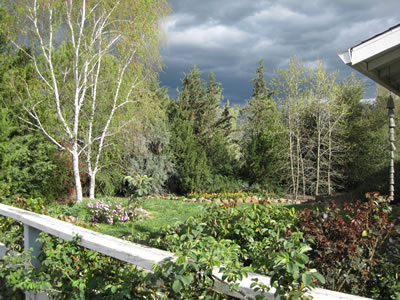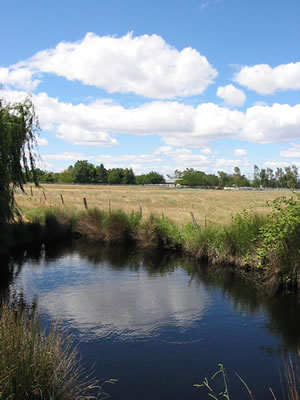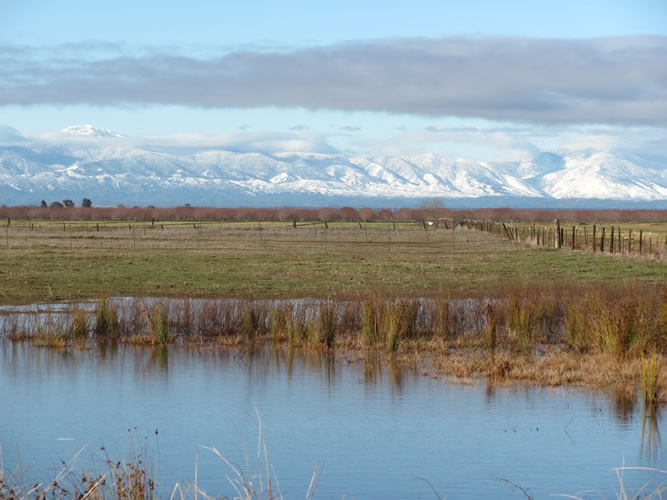 Photographs of the Red Bluff, California, Area and the Valley Spirit Center
Red Bluff, Tehama County, North Sacramento Valley, Northern California, U.S.A.
Cities and small towns in the area: Sacramento, Davis, Woodland, Vacaville, Marysville, Yuba City,
Williams, Colusa, Willows, Orland, Oroville, Paradise, Durham, Chico, Hamilton City,
Corning, Rancho Tehama, Los Molinos, Vina, Tehama, Proberta, Gerber, Red Bluff,
Manton, Cottonwood, Olinda, Cloverdale, Dairyville, Bend, Centerville, Summit City,
Anderson, Shasta Lake, Palo Cedro, Igo, Ono, Redding, Shasta, Richfield, Fall River,
Montgomery Creek, Alturas, McCloud, Dunsmuir, Yreka, Happy Camp,
Shingletown, Burney, Mt. Shasta City, Weaverville, Chester, Susanville,
Weed, Gridley, NorCalifia, CA, California.