Chapter 42
Tao Te Ching (Dao De Jing)
Classic of the Way and Virtue



By Lao Tzu (Laozi)

Compiled by Michael P. Garofalo, Green Way Research, Valley Spirit Center, Gushen Grove Notebooks, Red Bluff, California
Chapter 41 Chapter 43 Index to All the Chapters Taoism Cloud Hands Blog
Chapter 42
Tao Te Ching (Dao De Jing) by Lao Tzu
Transformations, Dao, Modification, Reason, Violence, Two, Three, One, Many, Tao, Obscure, Carriages, Princes,
Fools, Violence, Increase, Decrease, Unity, Duality, Teaching, Virtue, Tyrant, Hostility, Unnatural, Myriad Beings,
10,000 Things, Language, Titles, Creative, Origin, Breath, Chi, Emptiness, Yin, Yang, Harmony, Death, 道化
"The Dao produced One; One produced Two;
Two produced Three; Three produced All things.
All things leave behind them the Obscurity out of which they have come, and go forward to embrace
the Brightness into which they have emerged, while they are harmonized by the Breath of Vacancy.
What men dislike is to be orphans, to have little virtue, to be as carriages without naves;
and yet these are the designations which kings and princes use for themselves.
So it is that some things are increased by being diminished, and others are diminished by being increased.
What other men thus teach, I also teach.
The violent and strong do not die their natural death.
I will make this the basis of my teaching."
- Translated by James Legge, 1891, Chapter 42
"The Way gave birth to unity,
Unity gave birth to duality,
Duality gave birth to trinity,
Trinity gave birth to the myriad creatures.
The myriad creatures bear yin on their backs and embrace yang in their bosoms.
They neutralize these vapors
and thereby achieve harmony.
That which all under heaven hate most
Is to be orphaned, destitute, and hapless.
Yet kings and dukes call themselves thus.
Things may be diminished by being increased, increased by being diminished.
Therefore,
That which people teach,
After deliberation, I also teach people.
Therefore,
"The tyrant does not die a natural death."
I take this as my mentor."
- Translated by Victor Mair, Chapter 42
Tao Te Ching Translated by Arthur Waley
Tao - The Way Translated by Lionel and and Herbert Giles
"Dao sprouted as one.
One sprouted into two.
Two sprouted into three.
Three sprouted into all the living things in the universe.
All living things suffer through darkness and embrace the light.
In the middle, life's energy finds a way to act from the harmony of both.
A person's stance might be to really hate being "alone, isolated and One Without Grain".
Yet the nobility choose to call themselves by that title.
A living thing may be damaged by increase; or may profit by decrease.
Therefore, if a person realizes that their attitude can teach others,
In the evening they will consider and discuss things, teaching each other.
Therefore those who are aggressive and violent will die incomplete.
I'll take these lessons as though they came from my father."
- Translated by Nina Correa, 2005, Chapter 42
"The way begets the one
The one begets the two
The two beget the three
The three beget the myriad beings
The myriad beings carry the shadow and embrace the light
Mixing the breaths with harmonious action
People have their reasons to truly dislike being
"Orphaned & friendless, without worth"
Yet sovereign & duke take these as titles
Since beings may sometimes lose something, and yet benefit
May sometimes gain something, and yet be diminished
What someone else has taught
I too come to teach:
Those who are forceful & hostile
do not meet their natural ends
I will regard this as a premise of the teaching."
- Translated by Bradford Hatcher, 2005, Chapter 42
"The Tao gives birth to the One.
The One gives birth to two.
Two gives birth to three.
And three gives birth to the ten thousand things.
The ten thousand things have their backs in the shadow
while they embrace the light.
Harmony is achieved by blending
the breaths of these two forces.
People dislike the words "alone," "helpless," "worthless,"
yet this is how Princes describe them selves.
So it is that sometimes a thing is increased
by being diminished and
diminished by being increased.
What others teach I also teach:
"A violent person will not die a natural death."
I shall make this the basis of my teaching."
- Translated by Tolbert McCarroll, 1982, Chapter 42
"Nature first begets one thing.
The one thing begets another.
The two produce a third.
In this way, all things are begotten.
Why? Because all things are impregnated by two alternating tendencies, the tendency towards completion and the tendency towards initiation, which acting together, complement each other.
Most men dislike to be considered of no account, lowly, unworthy.
Yet intelligent leaders call themselves thus.
For people are admired for their humility and despised for their pride.
There are many other ways of illustrating what I am teaching: "Extremists reach untimely ends."
This saying may be taken as a good example."
- Translated by Archie J. Bahm, Chapter 42
Tao Te Ching Annotated translation by Victor Mair
Ripening Peaches: Taoist Studies and Practices By Mike Garofalo
Tao Te Ching on The Art of Harmony By Chad Hansen.
Lifestyle Advice from Wise Persons
"The principle is not a thing. Call it zero.
The principle in action is the unity of creation. This unity is a single whole. Call it one.
Creation consists of pairs of opposites or polarities. Call these polarities two.
These polarities become creative when they interact. Their interaction is the third element. Call it three.
For example, a man and a woman are two. Their interaction, or intercourse, the third element makes babies. That is creative. That is how all creativity occurs.
The wise leader knows about pairs of opposites and their interactions. The leader knows how to be creative.
In order to lead, the leader learns to follow. In order to prosper, the leader learns to live simply. In both cases, it is the interaction that is creative.
Leading without following is sterile. Trying to become rich by accumulating more and more is a full-time career and not free at all.
Being one-sided always produces unexpected and paradoxical results. Being well-defended will not protect you; it will diminish your life and eventually kill you.
Exceptions to these examples of traditional wisdom are very hard to find."
- Translated by John Heider, 1985, Chapter 42
"The Way begot one,
And the one, two;
Then the two begot three
And three, all else.

All things bear the shade on their backs
And the sun in their arms;
By the blending of breath
From the sun and the shade,
Equilibrium comes to the world.

Orphaned, or needy, or desolate, these
Are conditions much feared and disliked;
Yet in public address, the king
And the nobles account themselves thus.
So a loss sometimes benefits one
Or a benefit proves to be loss.

What others have taught
I also shall teach:
If a violent man does not come
To a violent death,
I shall choose him to teach me."
- Translated by Raymond B. Blakney, 1955, Chapter 42
"When the Principle has emitted its virtue, the latter begins to evolve according to two alternating modalities.
This evolution produces (or condenses) the median air (tenuous matter).
From tenuous matter, under the influence of the two modalities yin and yang, all sentient beings are produced.
Coming out from the yin (from strength) they pass to the yang (to the act), through the influence of the two modalities on matter.
What men dislike is being alone, unique, incapable, (in obscurity and abasement), and yet emperors and princes are designated by these terms, (which imply humility without debasement).
Beings diminish themselves by wanting to augment themselves, and they are augmented through diminishing themselves."
- Translated by Derek Bryce, 1999, Chapter 42
Tao Te Ching
Translated by Stephen Addiss and Stanley Lombardo
Lao Tzu: Tao Te Ching
Translated by John C. Wu
Lao-Tzu and the Tao-Te-Ching
Translated by Livia Kohn
Dao De Jing: The Book of the Way
Translated by Moss Roberts
"Tao gives birth to One,
One gives birth to Two,
The Two gives birth to Three,
The Three gives birth to all universal things.
All universal things shoulder the Yin and embrace the Yang.
The Yin and Yang mingle and mix with each other to beget the harmony.
People distain the orphaned, widowed and worthless,
Yet they are the name by which rulers called themselves.
Therefore all things may increase when diminished,
And they may diminish when increased.
What people teach is "get rid of weakness and become strong,"
But what I teach is "get rid of the strong to become weak.
The violent and forceful do not die a natural death,"
I will begin my teaching just from this saying."
- Translated by He Xuezhi, Chapter 42
Walking the Way: 81 Zen Encounters with the Tao Te Ching
by Robert Meikyo Rosenbaum
The Tao of Zen
by Ray Grigg
Tao Te Ching: Zen Teachings on the Taoist Classic
by Takuan Soho
Buddhism and Taoism Face to Face: Scripture, Ritual, and Iconographic Exchange in Medieval China
by Christine Mollier
"In Tao is Unity of Life,
In Unity is Duality of Life,
In Duality is Trinity of Life,
In Trinity all beings have life.
All beings shun the principle of Inertia,
They hold to the principle of Life.
They are brought into deep harmony by the Breath of the Deep.
That which men dislike is to be called orphans, solitary, wheels without naves;
Yet princes and rulers may thus be named.
Therefore some are increased by being diminished,
And some are diminished by being increased.
That which men have taught I also shall teach:
"He who is strong and violent shall not meet with easy death."
I shall in this way teach fundamentals."
- Translated by Isabella Mears, 1916, Chapter 42
Further Teachings of Lao-Tzu: Understanding the Mysteries (Wen Tzu)
By Thomas Cleary
The Lunar Tao: Meditations in Harmony with the Seasons
By Deng Ming-Dao
Awakening to the Tao
By Lui I-Ming (1780) and translated by Thomas Cleary
Ripening Peaches: Taoist Studies and Practices By Mike Garofalo
Zhuangzi: The Essential Writings with Selections from Traditional Commentaries
Translation and commentary by Brook Ziporyn
The Inner Chapters of Chuang Tzu (Zhuangzi) Translated by A. C. Graham
"The Tao produced One; One produced Two;
Two produced Three; Three produced All.
All the myriad things bear the yin with darkened pall,
They embrace the yang which lights the coming view,
And between the yin that was, and the yang that is to be,
The immaterial breath makes harmony.
Things that men dislike are to be orphans, lonely men,
Unworthy, incomplete, and yet these very things
Are taken for their titles by princes and by kings;
So it is sometimes that losing gains again,
And sometimes that gaining loses in its turn.
I am teaching what, by others taught, I learn;
The violent and aggressive a good death do not die,
And the father of this teaching, it is I."
- Translated by Isaac Winter Hesysinger, 1903, Chapter 42
Tao Te Ching: An Illustrated Journey
Translated by Stephen Mitchell
Tao Te Ching
Translated by David Hinton
The Book of Tao: Tao Te Ching - The Tao and Its Characteristics
Translated by James Legge
Ripening Peaches: Taoist Studies and Practices
Taoism: Growth of a Religion
By Isabelle Robinet
Zhuangzi (Chuang Tsu), Daoist Scripture: Bibliography, Links, Resources, Quotations, Notes
Zhuangzi: Basic Writings
Translated by Burton Watson
Zhuangzi Speaks: The Music of Nature
An illustrated comic by Chih-chung Ts'ai
Lifestyle Advice from Wise Persons
"Tao begets one; one begets two; two begets three; three begets all things.
All things are backed by the Shade, (yin) and faced by the light (yang),
and harmonized by the immaterial Breath (ch'i).
What others teach, I also teach:
'The daring and violent do not die a natural death.'
This maxim I shall regard as my instructor."
- Translated by Ch'u Ta-Kao, 1904, Chapter 42
"Tao emaned the One; the one emaned the Two; and the two emaned the Three.
From the Three all things have proceeded.
All things are backed by the Unmanifest and faced by the Manifest.
That which unites them is the immaterial breath.
Orphanage, isolation, and a chariot without wheels are shunned by the people; but kings and great men appropriate these names to themselves.
For things increase by being deprived; and being added to they are diminished.
That which people teach by their actions I make use of to instruct them.
Those who are violent and headstrong, for example, do not die a natural death.
They teach a good lesson, and so I make use of them."
- Translated by Walter Gorn Old, 1904, Chapter 42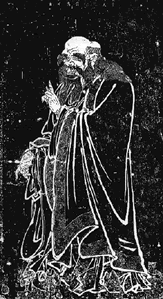 Next Chapter of the Tao Te Ching #43
Previous Chapter of the Tao Te Ching #41
Chapter and Thematic Index to the Tao Te Ching
Tao Te Ching
Commentary, Interpretations, Research Tools, Resources
Chapter 42
Tao Te Ching: The Definitive Edition
By Jonathan Star. Translation, commentary and research tools. New York, Jeremy P. Tarcher, Penguin, 2001. Concordance, tables, appendices, 349 pages. A new rendition of the Tao Te Ching is provided, then a verbatim translation with extensive notes. Detailed tables for each verse provide line number, all the Chinese characters, Wade-Giles romanization, and a list of meanings for each character. An excellent reference tool!

Yellow Bridge Dao De Jing Comparison Table, Chapter 42 Provides side by side comparisons of translations of the Tao Te Ching by James Legge, D. T. Suzuki, and Dwight Goddard. Chinese characters for each paragraph in the Chapter are on the left; place your cursor over the Chinese characters to see the Pinyin romanization of the Chinese character and a list of meanings.

Center Tao. Includes a commentary on each Chapter.

The Complete Works of Lao Tzu: Tao Teh Ching & Hua Hu Ching
Translation and elucidation by Hua Ching Ni.

Tao Te Ching Commentaries - Google Search

Translators' Index, Tao Te Ching Translators Sorted Alphabetically by Translator, Links to Books and Online Versions

Tao Te Ching: A Bibliography and Index of Translations on the Web

Chapter 42 in the Rambling Taoist Commentaries by Trey Smith. The Rambling Taoists are Trey Smith and Scott Bradley.
The Philosophy of the Daodejing
By Hans-Georg Moeller. Columbia University Press, 2006, 176 pages.


Valley Spirit, Gu Shen, Concept, Chapter 6


Das Tao Te King von Lao Tse The largest collection of very nicely formatted complete versions of the Tao Te Ching. The collection includes 209 complete versions in 27 languages, plus 28 Chinese versions. There are 112 English language versions of the Tao Te Ching available at this website. A variety of search methods and comparison methods are provided, as well a a detailed index.


Lao-tzu's Taoteching
Translated by Red Pine (Bill Porter). Includes many brief selected commentaries for each Chapter draw from commentaries in the past 2,000 years. Provides a verbatim translation and shows the text in Chinese characters. San Francisco, Mercury House, 1996, Second Edition, 184 pages. An invaluable resource for commentaries.

Reading Lao Tzu: A Companion to the Tao Te Ching with a New Translation
By Ha Poong Kim. Xlibris, 2003, 198 pages.

Chapter 42, Line by Line Comparisons of 27 Translations of the Tao Te Ching Compiled by the St. Xenophon Wayist Seminary

Dao De Jing: A Philosophical Translation
By Roger T. Ames and David T. Hall. Ballantine, 2003, 256 pages.

Thematic Index to the 81 Chapters of the Tao Te Ching

Lao Tzu: Te-Tao Ching - A New Translation Based on the Recently Discovered Ma-wang-tui Texts (Classics of Ancient China)
Translated with and introduction and detailed exposition and commentary by Professor Robert G. Henricks. New York, Ballantine Books, 1992. Includes Chinese characters for each chapter. Bibliography, detailed notes, 282 pages.

Lieh-Tzu: A Taoist Guide to Practical Living
. Translated by Eva Wong. Lieh-Tzu was writing around 450 BCE. Boston, Shambhala, 2001. Introduction, 246 pages.

Revealing the Tao Te Ching: In Depth Commentaries on an Ancient Classic. By Hu Huezhi. Edited by Jesse Lee Parker. Seven Star Communications, 2006. 240 pages.

Cloud Hands Blog Mike Garofalo writes about Taoism, Gardening, Taijiquan, Walking, Mysticism, Qigong, and the Eight Ways.

Tao Te Ching: A New Translation and Commentary. By Ellen Chen. Paragon House, 1998. Detailed glossary, index, bibliography, notes, 274 pages.

The Tao and Method: A Reasoned Approach to the Tao Te Ching. By Michael Lafargue. New York, SUNY Press, 1994. 640 pages. Detailed index, bibliography, notes, and tables. An essential research tool.

The Whole Heart of Tao: The Complete Teachings From the Oral Tradition of Lao Tzu.
By John Bright-Fey. Crane Hill Publishers, 2006. 376 pages.
---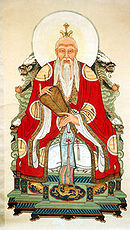 Gushen Grove Notebooks for the Tao Te Ching
Research by
Michael P. Garofalo
Green Way Research, Valley Spirit Center, Gushen Grove Notebooks, Red Bluff, California
This webpage was last modified or updated on October 14, 2013.
This webpage was first distributed online on February 7, 2011.

Brief Biography of Michael P. Garofalo, M.S.
Valley Spirit Center, Red Bluff, California
Study with Mike Garofalo in Beautiful Red Bluff, California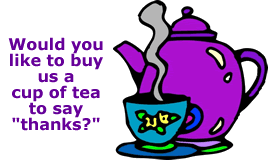 Ripening Peaches: Daoist Studies and Practices
Zhuangzi (Chuang Tzu, Zhuang Zhou, Master Chuang) 369—286 BCE
Taoist Perspectives: My Reading List
One Old Druid's Final Journey: Notebooks of the Librarian of Gushen Grove
Index to Cloud Hands and Valley Spirit Websites
Index to Translators of the Tao Te Ching
The Tao Te Ching (Dao De Jing) by Lao Tzu (Laozi) circa 500 BCE
Vacation and Learn in Beautiful Red Bluff, California
Beginning T'ai Chi Ch'uan Options: Yang 24, Chen 18, Sun 24, Cane 18
Beginning Chi Kung (Qigong) Options: Five Animal Frolics, Eight Brocades , Daoist Temple, Magic Pearl, Yoga

Lectures, Private Lessons, Classes, Consulting, Workshops, Questions and Answers
Reasonable Hourly Rates
Instructor: Michael P. Garofalo, M.S.
Excellent Recreational Opportunities for Persons of All Ages in the North Sacramento Valley
The Perfect Weekend Getaway for You, Friends and Family
Beautiful Scenery, Pleasant Weather, and Clear Skies for the Outdoor Enthusiast
Activities: Sight Seeing, Bicycling, Walking, Shopping, Spas, Reading, Relaxing, Internal Arts Studies
The Valley Spirit Center includes extensive gardens for Tai Chi practice and a Sacred Circle
A Full Array of Services and Excellent and Reasonably Priced Accommodations in Redding or Red Bluff
Contact Mike: Email or Phone 530-200-3546
My Daily Tai Chi Chuan and Chi Kung Training Program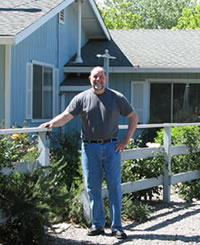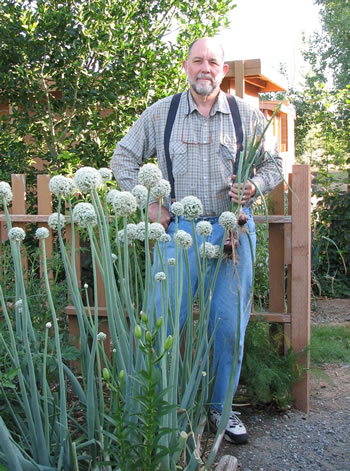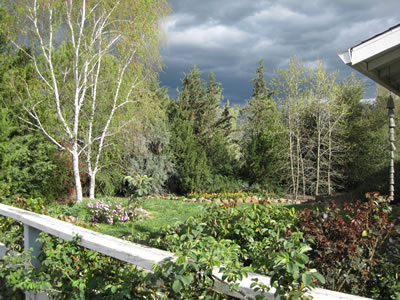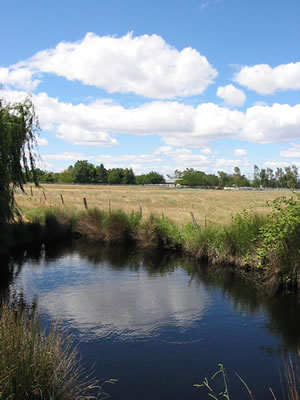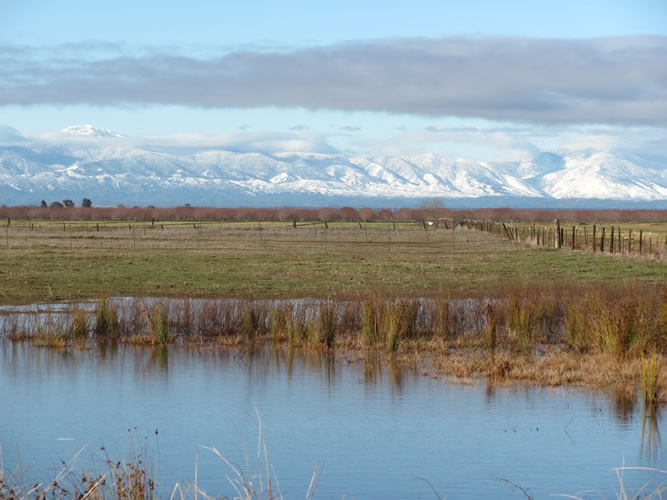 Photographs around the Valley Spirit Center near the City of Red Bluff

in the North Sacramento Valley Area, California