Chapter 16
Tao Te Ching (Dao De Jing)
Classic of the Way and Virtue

道德經



By Lao Tzu (Laozi)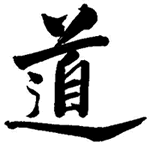 Chapter 16
Tao Te Ching (Dao De Jing) by Lao Tzu
Returning to the Root, Knowing the Eternal, Ten Thousand Things Arising and Returning to the Source,
Community of Feeling, Freedom from Fear of Aging 歸根
"By attaining the height of abstraction we gain fullness of rest.
All the ten thousand things arise, and I see them return.
Now they bloom in bloom but each one homeward returneth to its root.
Returning to the root means rest.
It signifies the return according to destiny.
Return according to destiny means the eternal.
Knowing the eternal means enlightenment.
Not knowing the eternal causes passions to rise; and that is evil.
Knowing the eternal renders comprehensive.
Breadth renders royal.
Royalty renders heavenly.
Heaven renders Reason-like.
Reason renders lasting.
Thus the decay of the body implies no danger."
- Translated by D. T. Suzuki and Paul Carus, 1913, Chapter 16
"It is only by means of being
that non-being may be found.

When society changes
from its natural state of flux,
to that which seems like chaos,
the inner world of the superior man
remains uncluttered and at peace.
By remaining still, his self detatched,
he aids society in its return
to the way of nature and of peace.
The value of his insight may be clearly seen
when chaos ceases.

Being one with the Tao is to be at peace,
and to be in conflict with it,
leads to chaos and dysfunction.

When the consistency of the Tao is known,
the mind is receptive to its states of change.

It is by being at one with the Tao,
that the sage holds no prejudice
against his fellow man.
If accepted as a leader of men,
he is held in high esteem.

Throughout his life,
both being and non-being,
the Tao protects him."
- Translated by Stan Rosenthal, 1984, Chapter 16
Tao Te Ching Annotated translation by Victor Mair
"Make emptiness in yourself complete and achieve the full calm!
Let everything around move by itself.
Let everyone bloom spiritually and advance to cognition of their true Essence.

Those who cognized their true Essence — achieve full calm.
Thus they attain the common Abode of All Who Attained.

One's being in this Abode has to become constant.
He, who fulfilled this, is called Enlightened, Perfect, possessing the Higher Wisdom.

Those Who attained that Abode represent the United "We" which is the Highest Ruler.
That Abode is also called the Sky.
This is the Abode of the Eternal Tao.

Tao is non-corporeal.
It cannot be caught by anyone.
Thus, It is invincible."
- Translated by Mikhail Nikolenko, Chapter 16
Tao Te Ching
Translated by Stephen Addiss and Stanley Lombardo
Lao Tzu: Tao Te Ching
Translated by John C. Wu
Lao-Tzu and the Tao-Te-Ching
Translated by Livia Kohn
Dao De Jing: The Book of the Way
Translated by Moss Roberts

"The state of vacancy should be brought to the utmost degree, and that of stillness guarded with unwearying vigor.
All things alike go through their processes of activity, and then we see them return to their original state.
Then things in the vegetable world have displayed their luxuriant growth, we see each of them return to its root.
This returning to their root is what we call the state of stillness;
And that stillness may be called a reporting that they have fulfilled their appointed end.
The report of that fulfillment is the regular, unchanging rule.
To know that unchanging rule is to be intelligent;
Not to know it leads to wild movements and evil issues.
The knowledge of that unchanging rule produces a grand capacity and forbearance,
And that capacity and forbearance lead to a community of feeling with all things.
From this community of feeling comes a kingliness of character;
And he who is king-like goes on to be heaven-like.
In that likeness to heaven he possesses the Dao.
Possessed of the Dao, he endures long;
And to the end of his bodily life, is exempt from all danger of decay."
- Translated by James Legge, 1891, Chapter 16
"[I adopt the following practice for self-improvement:]
To strive to be extremely humble and unassuming;
To retain Serenity single-mindedly;
[Through such effort, I shall be able to maintain a serene state of mind so that]
I can observe and judge [most efficiently] the simultaneous unfolding of activities of each and every creature and thing, as well as their recurrences.
Each and every innumerable individual living thing will flourish like weeds [every instant];
Each and every [living thing] will eventually return to its root;
The returning of an individual to his (its) root is called Serenity;
Serenity means to respond to the determining forces (Tao);
Responding to the determining forces (Tao) leads to perpetuation;
Individuals who know how to perpetuate are brilliant;
Individuals who do not know how to perpetuate are prone to rash activities, hence they are doomed.
A person who [truly] knows is comprehensive (tolerant);
His comprehensiveness will make him an impartial [person];
Impartiality is the essential quality of a [good and proper] king;
Kings [of good standing] came with the background of having recognized [the importance of being in harmony with] Heaven;
A person who recognizes [the significance of being in harmony with] Heaven is on the right path of Tao;
Being on the path of Tao, a person will perpetuate [his existence];
Throughout my life I have never had, and will never have, any doubt about this (the above described progressive stages of existence)."
- Translated by Org, Lee Sun Chen, Chapter 16
"Seek to attain to absolute emptiness;
Maintain a state of perfect stillness.
See how all things come into being,
And see how they return!
They come to flower and fullness
And then go back to the roots whence they came.
To go home to the root is to achieve perfect stillness.
Thus, in attaining stillness, do they fulfil their destiny;
And thus, in turning back, they join the Never-changing.
To be aware of the Never-changing is to be enlightened.
Not to know the Never-changing is to stumble blindly into miseries.
He who knows the Never-changing embraces all;
Embracing all, shall he not accept all impartially?
To be impartial is an attribute of kingship,
And kingship is of Heaven.
He who is of Heaven can attain to the Tao.
He who is of the Tao endures forever,
And though his body decay, he never dies."
- Translated by Herman Ould, 1946, Chapter 16
"When one is extremely stilled and free of vain desires,
All things will work together
So that one can watch the changes,
For all things return to their roots:
Their original states without poles.
Returning is completing the cycle of life's work.
The cycling of life is absolute,
Awareness of that absoluteness is wisdom.
Without that wisdom, one may do things willfully
And may hence meet with an early death.
With the wisdom, one can be tolerant.
Being tolerant, one can be just to everything.
Being just, one can be a wise leader,
Being a wise leader, one can fulfill the greatest cause.
Being able to fulfill, one is serving the Way.
By serving the Way, the cause can last,
And will not vanish even after one's death."
- Translated by Qixuan, Liu Chapter 16
Tao Te Ching Translated by Arthur Waley
Tao - The Way Translated by Lionel and and Herbert Giles
"Attain the climax of emptiness, preserve the utmost quiet:
as myriad things act in concert, I thereby observe the return.
Things flourish, then each returns to its root.
Returning to the root is called stillness;
stillness is called return to Life, return to Life is called the constant;
knowing the constant is called enlightenment.
Acts at random, in ignorance of the constant, bode ill.
Knowing the constant gives perspective; this perspective is impartial.
Impartiality is the highest nobility; the highest nobility is divine, and the divine is the Way.
This Way is everlasting, not endangered by physical death."
- Translated by Thomas Cleary, 1991, Chapter 16
Walking the Way: 81 Zen Encounters with the Tao Te Ching
by Robert Meikyo Rosenbaum
The Tao of Zen
by Ray Grigg
Tao Te Ching: Zen Teachings on the Taoist Classic
by Takuan Soho
Buddhism and Taoism Face to Face: Scripture, Ritual, and Iconographic Exchange in Medieval China
by Christine Mollier
"I do my utmost to attain emptiness;
I hold firmly to stillness.
The myriad creatures all rise together
And I watch their return.
The teaming creatures
All return to their separate roots.
Returning to one's roots is known as stillness.
This is what is meant by returning to one's destiny.
Returning to one's destiny is known as the constant.
Knowledge of the constant is known as discernment.
Woe to him who wilfully innovates
While ignorant of the constant,
But should one act from knowledge of the constant
One's action will lead to impartiality,
Impartiality to kingliness,
Kingliness to heaven,
Heaven to the way,
The way to perpetuity,
And to the end of one's days one will meet with no danger."
- Translated by D. C. Lau, Chapter 16

Next Chapter of the Tao Te Ching #17
Previous Chapter of the Tao Te Ching #15
Chapter and Thematic Index to the Tao Te Ching
Tao Te Ching
Commentary, Interpretations, Research Tools, Resources
Chapter 16
Tao Te Ching: The Definitive Edition
By Jonathan Star. Translation, commentary and research tools. New York, Jeremy P. Tarcher, Penguin, 2001. Concordance, tables, appendices, 349 pages. A new rendition of the Tao Te Ching is provided, then a verbatim translation with extensive notes. Detailed tables for each verse provide line number, all the Chinese characters, Wade-Giles romanization, and a list of meanings for each character. An excellent reference tool!


Yellow Bridge Dao De Jing Comparison Table, Chapter 16 Provides side by side comparisons of translations of the Tao Te Ching by James Legge, D. T. Suzuki, and Dwight Goddard. Chinese characters for each paragraph in the Chapter are on the left; place your cursor over the Chinese characters to see the Pinyin romanization of the Chinese character and a list of meanings.


Center Tao. Includes a commentary on each Chapter.


The Complete Works of Lao Tzu: Tao Teh Ching & Hua Hu Ching
Translation and elucidation by Hua Ching Ni.

Tao Te Ching Commentaries - Google Search

Translators' Index, Tao Te Ching Translators Sorted Alphabetically by Translator, Links to Books and Online Versions

Tao Te Ching: A Bibliography and Index of Translations on the Web

Chapter 16 in the Rambling Taoist Commentaries by Trey Smith. The Rambling Taoists are Trey Smith and Scott Bradley.
Revealing the Tao Te Ching: In-Depth Commentaries on an Ancient Classic
By Hu Xuzehi. Seven Star Communications, 2006, 240 pages.


The Philosophy of the Daodejing
By Hans-Georg Moeller. Columbia University Press, 2006, 176 pages.

Valley Spirit, Gu Shen, Concept, Chapter 16

Das Tao Te King von Lao Tse The largest collection of very nicely formatted complete versions of the Tao Te Ching. The collection includes 209 complete versions in 27 languages, plus 28 Chinese versions. There are 112 English language versions of the Tao Te Ching available at this website. A variety of search methods and comparison methods are provided, as well a a detailed index. Offline on 5/11/2012.

Tao Te Ching English Translations from Terebess Asia Online. Over 30 translations.

Lao-tzu's Taoteching
Translated by Red Pine (Bill Porter). Includes many brief selected commentaries for each Chapter draw from commentaries in the past 2,000 years. Provides a verbatim translation and shows the text in Chinese characters. San Francisco, Mercury House, 1996, Second Edition, 184 pages. An invaluable resource for commentaries.

Reading Lao Tzu: A Companion to the Tao Te Ching with a New Translation
By Ha Poong Kim. Xlibris, 2003, 198 pages.

Chapter 16, Line by Line Comparisons of 27 Translations of the Tao Te Ching Compiled by the St. Xenophon Wayist Seminary

Dao De Jing: A Philosophical Translation
By Roger T. Ames and David T. Hall. Ballantine, 2003, 256 pages.

Thematic Index to the 81 Chapters of the Tao Te Ching

Lao Tzu: Te-Tao Ching - A New Translation Based on the Recently Discovered Ma-wang-tui Texts (Classics of Ancient China)
Translated with and introduction and detailed exposition and commentary by Professor Robert G. Henricks. New York, Ballantine Books, 1992. Includes Chinese characters for each chapter. Bibliography, detailed notes, 282 pages.
---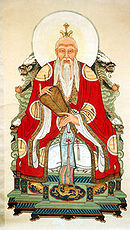 Gushen Grove Notebooks for the Tao Te Ching
Research by
Michael P. Garofalo
Green Way Research, Valley Spirit Grove, Gushen Grove Notebooks, Red Bluff, California
This webpage was last modified or updated on May 11, 2013.
This webpage was first distributed online on February 7, 2011.

Brief Biography of Michael P. Garofalo, M.S.
Valley Spirit Grove, Red Bluff, California
Weekend Qigong Workshops with Mike Garofalo in Beautiful Red Bluff, California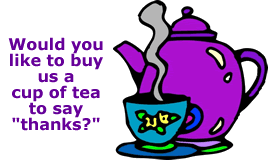 Ripening Peaches: Daoist Studies and Practices
One Old Druid's Final Journey: Notebooks of the Librarian of Gushen Grove
Index to Translators of the Tao Te Ching
The Tao Te Ching (Dao De Jing) by Lao Tzu (Laozi) circa 500 BCE
Vacation and Learn in Beautiful Red Bluff, California
Beginning T'ai Chi Ch'uan Options: Yang 24, Chen 18, Sun 24, Cane 18
Beginning Chi Kung Options: Eight Brocades, Magic Pearl, Dragon Rain

Lectures, Private Lessons, Classes, Consulting, Questions and Answers
Reasonable Hourly Rates
Instructor: Michael P. Garofalo, M.S.
Excellent Recreational Opportunities for Persons of All Ages in the North Sacramento Valley
The Perfect Weekend Getaway for You, Friends and Family
Beautiful Scenery, Pleasant Weather, and Clear Skies for the Outdoor Enthusiast
Activities: Sight Seeing, Reading, Relaxing, Walking, Shopping, Spas, Antiques
The Valley Spirit Center includes extensive gardens for Tai Chi practice and a Sacred Circle
A Full Array of Services and Excellent Accommodations in Redding or Red Bluff
Contact Mike: Email or Phone 530-200-3546
My Daily Tai Chi Chuan and Chi Kung Training Program