Chapter 49
Tao Te Ching (Dao De Jing)
Classic of the Way and Virtue

道德經



By Lao Tzu (Laozi)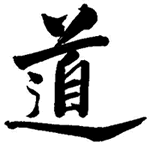 Chapter 49
Tao Te Ching (Dao De Jing) by Lao Tzu
The Virtue of Receptivity, Trust, Humility, Goodness, Honesty, Quality of Indulgence, Harmony
The Sage Cultivates Caution and Neutrality, Equanimity, Simplicity, Motherliness, 任德

"The Wise Person has no Ego, he identify himself with the universe.
He is equally good with good or bad people.
His virtue is goodness.
He is equally honest with honest and dishonest people.
His virtue is honesty.
He sees everybody equally, living simply and in harmony.
He is like a mother with her children.
In his heart he keeps the whole world."
- Translated by Octavian Sarbatoare, 2002, Chapter 49

"The Complete Thinker has no interests of their own,
But takes the interests of the people as their own.
They are kind to the kind;
They are also kind to the not kind:
Kindness is Power.
They are faithful to the faithful
They are also faithful to the not faithful:
Faithfulness is Power.
In the middle of the world, the Complete Thinker
is shy and does not brag.
For the world they keep their heart
in its largest state.
All the people try to listen and see:
The Complete Thinker acts without prejudice."
- Translated by John Trottier, Chapter 49

"Sages never have a mind of their own;
they consider the minds of the common people to be their mind.
Treat well those who are 'good.'
Also treat well those who are 'not good.'
This is Goodness Attained.
Be sincere to the sincere.
Also be sincere to the insincere.
This is Sincerity attained.
Sages are self-effacing in their dealings with all under heaven,
and bemuddle their own minds for the sake of others.
The common people all rivet their eyes and ears upon them,
and Sages make them giggle like children!"
- Translated by Jerry C. Welch, Chapter 49

"The sage has no mind of her own.
She is at one with all of humanity.
Give to those who are considered good.
Give to those who are considered bad.
This is true oneness.
Trust those who are trustworthy.
Trust those who are not trustworthy.
This is also true oneness.
The sage is peaceful and harmonious;
but to the world she seems indifferent.
The world pays attention to her and listens to her
even though she resembles a child."
- Translated by John WorldPeace, Chapter 49
Tao Te Ching Annotated translation by Victor Mair
"The Taoist has no opinions
He simply listens, and acts
He treats those who are good as worthy
He treats those who aren't good as worthy, too
And so he finds their goodness
He gives those who are honorable his trust
He gives those who are dishonorable his trust, too
And so he gains their trust."
- Translated by Ted Wrigley, Chapter 49
"The Sage has no interests of his own,
But takes the interests of the people as his own.
He is kind to the kind;
He is also kind to the unkind:
For Virtue is kind.
He is faithful to the faithful;
He is also faithful to the unfaithful:
For Virtue is faithful.
In the midst of the world, the Sage is shy and self-effacing.
For the sake of the world he keeps his heart in its nebulous state.
All the people strain their ears and eyes:
The Sage only smiles like an amused infant."
- Translated by John C. H. Wu, Chapter 49
Tao Te Ching Translated by Arthur Waley
Tao - The Way Translated by Lionel and and Herbert Giles
"The Sage has no decided opinions and feelings,
But regards the people's opinions and feelings as his own.
The good ones I declare good;
The bad ones I also declare good.
That is the goodness of Virtue.
The honest ones I believe;
The liars I also believe;
That is the faith of Virtue.
The Sage dwells in the world peacefully, harmoniously.
The people of the world are brought into a community of heart,
And the Sage regards them all as his own children."
- Translated by Lin Yutang, Chapter 49
"The sage is never opinionated,
He listens to the mind of the people.
I am kind to people when they are kind to me.
I am kind to them even if they hate me.
Virtue - te - is its own reward.
I trust those who trust me,
I also trust those who have no faith in me:
What I give, I receive.
A sage is self-effacing and mindful of offence.
He sets himself as his own example.
How shall I treat you, my son?
Like a child."
- Translated by Kwok, Chapter 49
Tao Te Ching
Commentary, Interpretations, Research Tools, Resources
Chapter 49
Tao Te Ching: The Definitive Edition
By Jonathan Star. Translation, commentary and research tools. New York, Jeremy P. Tarcher, Penguin, 2001. Concordance, tables, appendices, 349 pages. A new rendition of the Tao Te Ching is provided, then a verbatim translation with extensive notes. Detailed tables for each verse provide line number, all the Chinese characters, Wade-Giles romanization, and a list of meanings for each character. An excellent reference tool!


Yellow Bridge Dao De Jing Comparison Table, Chapter 49 Provides side by side comparisons of translations of the Tao Te Ching by James Legge, D. T. Suzuki, and Dwight Goddard. Chinese characters for each paragraph in the Chapter are on the left; place your cursor over the Chinese characters to see the Pinyin romanization of the Chinese character and a list of meanings.


Center Tao. Includes a commentary on each Chapter.


The Complete Works of Lao Tzu: Tao Teh Ching & Hua Hu Ching
Translation and elucidation by Hua Ching Ni.

Tao Te Ching Commentaries - Google Search

Translators' Index, Tao Te Ching Translators Sorted Alphabetically by Translator, Links to Books and Online Versions

Tao Te Ching: A Bibliography and Index of Translations on the Web

Chapter 49 in the Rambling Taoist Commentaries by Trey Smith. The Rambling Taoists are Trey Smith and Scott Bradley.
The Philosophy of the Daodejing
By Hans-Georg Moeller. Columbia University Press, 2006, 176 pages.


Valley Spirit, Gu Shen, Concept, Chapter 6


Das Tao Te King von Lao Tse The largest collection of very nicely formatted complete versions of the Tao Te Ching. The collection includes 209 complete versions in 27 languages, plus 28 Chinese versions. There are 112 English language versions of the Tao Te Ching available at this website. A variety of search methods and comparison methods are provided, as well a a detailed index.


Lao-tzu's Taoteching
Translated by Red Pine (Bill Porter). Includes many brief selected commentaries for each Chapter draw from commentaries in the past 2,000 years. Provides a verbatim translation and shows the text in Chinese characters. San Francisco, Mercury House, 1996, Second Edition, 184 pages. An invaluable resource for commentaries.

Reading Lao Tzu: A Companion to the Tao Te Ching with a New Translation
By Ha Poong Kim. Xlibris, 2003, 198 pages.

Chapter 49, Line by Line Comparisons of 27 Translations of the Tao Te Ching Compiled by the St. Xenophon Wayist Seminary

Dao De Jing: A Philosophical Translation
By Roger T. Ames and David T. Hall. Ballantine, 2003, 256 pages.

Thematic Index to the 81 Chapters of the Tao Te Ching

Lao Tzu: Te-Tao Ching - A New Translation Based on the Recently Discovered Ma-wang-tui Texts (Classics of Ancient China)
Translated with and introduction and detailed exposition and commentary by Professor Robert G. Henricks. New York, Ballantine Books, 1992. Includes Chinese characters for each chapter. Bibliography, detailed notes, 282 pages.

Revealing the Tao Te Ching: In Depth Commentaries on an Ancient Classic. By Hu Huezhi. Edited by Jesse Lee Parker. Seven Star Communications, 2006. 240 pages.

Cloud Hands Blog Mike Garofalo writes about Taoism, Gardening, Taijiquan, Walking, Mysticism, Qigong, and the Eight Ways.

Tao Te Ching: A New Translation and Commentary. By Ellen Chen. Paragon House, 1998. 274 pages.

The Tao and Method: A Reasoned Approach to the Tao Te Ching. By Michael Lafargue. New York, SUNY Press, 1994. 660 pages.

The Whole Heart of Tao: The Complete Teachings from the Oral Tradition of Lao-Tzu. By John Bright-Fey. Crane Hill Publishers, 2006. 376 pages.
Next Chapter of the Tao Te Ching #50
Previous Chapter of the Tao Te Ching #48
Chapter and Thematic Index to the Tao Te Ching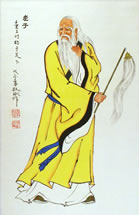 ---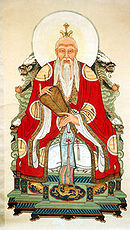 Gushen Grove Notebooks for the Tao Te Ching
Research by
Michael P. Garofalo
Green Way Research, Valley Spirit Grove, Gushen Grove Notebooks, Red Bluff, California
This webpage was last updated on November 13, 2011.
This webpage was first distributed online on February 2, 2011

Brief Biography of Michael P. Garofalo, M.S.
Valley Spirit Grove, Red Bluff, California
Weekend Qigong Workshops with Mike Garofalo in Beautiful Red Bluff, California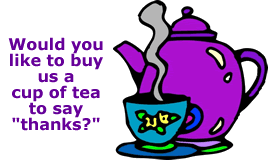 Ripening Peaches: Daoist Studies and Practices
Taoist Perspectives: My Reading List
One Old Druid's Final Journey: Notebooks of the Librarian of Gushen Grove
Index to Translators of the Tao Te Ching
The Tao Te Ching (Dao De Jing) by Lao Tzu (Laozi) circa 500 BCE
Vacation and Learn in Beautiful Red Bluff, California
Beginning T'ai Chi Ch'uan Options: Yang 24, Chen 18, Sun 24, Cane 18
Beginning Chi Kung Options: Eight Brocades, Magic Pearl, Dragon Rain

Lectures, Private Lessons, Classes, Consulting, Questions and Answers
Reasonable Hourly Rates
Instructor: Michael P. Garofalo, M.S.
Excellent Recreational Opportunities for Persons of All Ages in the North Sacramento Valley
The Perfect Weekend Getaway for You, Friends and Family
Beautiful Scenery, Pleasant Weather, and Clear Skies for the Outdoor Enthusiast
Activities: Sight Seeing, Reading, Relaxing, Walking, Shopping, Spas, Antiques
The Valley Spirit Center includes extensive gardens for Tai Chi practice and a Sacred Circle
A Full Array of Services and Excellent Accommodations in Redding or Red Bluff
Contact Mike: Email or Phone 530-200-3546
My Daily Tai Chi Chuan and Chi Kung Training Program