Chapter 38
Tao Te Ching (Dao De Jing)
Classic of the Way and Virtue

道德經



By Lao Tzu (Laozi)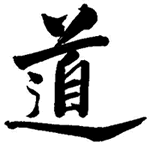 Chapter 38
Tao Te Ching (Dao De Jing) by Lao Tzu
Doing Nothing, Leaves Nothing Undone, Superior Virtue, Discourse on Virtue, Hiding One's Virtues, Loosing the Tao,
Unpretentious, Propriety, Attributes of the Dao, Discarding and Regaining, 論德
"A truly good man is not aware of his goodness,
And is therefore good.
A foolish man tries to be good,
And is therefore not good.
A truly good man does nothing,
Yet leaves nothing undone.
A foolish man is always doing,
Yet much remains to be done.
When a truly kind man does something, he leaves nothing undone.
When a just man does something, he leaves a great deal to be done.
When a disciplinarian does something and no one responds,
He rolls up his sleeves in an attempt to enforce order.
Therefore when Tao is lost, there is goodness.
When goodness is lost, there is kindness.
When kindness is lost, there is justice.
When justice is lost, there ritual.
Now ritual is the husk of faith and loyalty, the beginning of confusion.
Knowledge of the future is only a flowery trapping of Tao.
It is the beginning of folly.
Therefore the truly great man dwells on what is real and not what is on the surface,
On the fruit and not the flower.
Therefore accept the one and reject the other."
- Translated by Gia-fu Feng and Jane English, 1989, Chapter 38
"The highest good is not to seek to do good,
but to allow yourself to become it.
The ordinary person seeks to do good things,
and finds that they can not do them continually.

The Master does not force virtue on others,
thus she is able to accomplish her task.
The ordinary person who uses force,
will find that they accomplish nothing.

The kind person acts from the heart,
and accomplishes a multitude of things.
The righteous person acts out of pity,
yet leaves many things undone.

The moral person will act out of duty,
and when no one will respond
will roll up his sleeves and use force.

When the Tao is forgotten, there is righteousness.
When righteousness is forgotten, there is morality.
When morality is forgotten, there is the law.
The law is the husk of faith,
and trust is the beginning of chaos.

Our basic understandings are not from the Tao
because they come from the depths of our misunderstanding.
The master abides in the fruit and not in the husk.
She dwells in the Tao,
and not with the things that hide it.
This is how she increases in wisdom."
- Translated by J. H. McDonald, 1996, Chapter 38
"Those who possessed in highest degree the attributes of the Tao did not seek to show them, and therefore they possessed them in fullest measure.
Those who possessed in a lower degree those attributes sought how not to lose them, and therefore they did not possess them in fullest measure.
Those who possessed in the highest degree those attributes did nothing with a purpose, and had no need to do anything.
Those who possessed them in a lower degree were always doing, and had need to be so doing.
Those who possessed the highest benevolence were always seeking to carry it out, and had no need to be doing so.
Those who possessed the highest righteousness were always seeking to carry it out, and had need to be so doing.
Those who possessed the highest sense of propriety were always seeking to show it, and when men did not respond to it, they bared the arm and marched up to them.
Thus it was that when the Tao was lost, its attributes appeared;
When its attributes were lost, benevolence appeared;
When benevolence was lost, righteousness appeared;
When righteousness was lost, the proprieties appeared.
Now propriety is the attenuated form of leal-heartedness and good faith, and is also the commencement of disorder.
Swift apprehension is only a flower of the Tao, and is the beginning of stupidity.
Thus it is that the Great man abides by what is solid, and eschews what is flimsy; dwells with the fruit and not with the flower.
It is thus that he puts away the one and makes choice of the other."
- Translated by James Legge, 1891, Chapter 38
Tao Te Ching Annotated translation by Victor Mair
"A man of the highest virtue does not keep to virtue and that is why he has virtue.
A man of the lowest virtue never strays from virtue and that is why he is without virtue.
The former never acts yet leaves nothing undone.
The latter acts but there are things left undone.
A man of the highest benevolence acts, but from no ulterior motive.
A man of the highest rectitude acts, but from ulterior motive.
A man most conversant in the rites acts, but when no one responds rolls up his sleeves and resorts to persuasion by force.
Hence when the way was lost there was virtue;
When virtue was lost there was benevolence;
When benevolence was lost there was rectitude;
When rectitude was lost there were the rites.
The rites are the wearing thin of loyalty and good faith
And the beginning of disorder;
Foreknowledge is the flowery embellishment of the way
And the beginning of folly.
Hence the man of large mind abides in the thick not in the thin, in the fruit not in the flower.
Therefore he discards the one and takes the other."
- Translated by D. C. Lau, 1891, Chapter 38
Tao - The Way Translated by Lionel and and Herbert Giles.
"The Master doesn't try to be powerful;
thus he is truly powerful.
The ordinary man keeps reaching for power;
thus he never has enough.

The Master does nothing,
yet he leaves nothing undone.
The ordinary man is always doing things,
yet many more are left to be done.

The kind man does something,
yet something remains undone.
The just man does something,
and leaves many things to be done.
The moral man does something,
and when no one responds
he rolls up his sleeves and uses force.

When the Tao is lost, there is goodness.
When goodness is lost, there is morality.
When morality is lost, there is ritual.
Ritual is the husk of true faith,
the beginning of chaos.

Therefore the Master concerns himself
with the depths and not the surface,
with the fruit and not the flower.
He has no will of his own.
He dwells in reality,
and lets all illusions go."
- Translated by Stephen Mitchell, Chapter 38
"People with integrity
don't even think about it.
That's how you can tell
they have integrity.
Other people talk about
how much integrity they have,
when they really don't have much,
If any.
Truly powerful people
don't do anything,
but they get the job done.
Other people are always busy
doing something,
but nothing ever gets done.
When kind people act,
they do so without thinking about it.
When the just act,
they're always sure
they're doing the right thing.
But when the righteous act,
and nobody reacts,
they try to force everyone
to do things their way.
If you're not in touch with Tao,
at least you can still have integrity.
If you don't have integrity,
there's always kindness.
If you don't have kindness,
there's always justice.
If you don't have justice,
all you have left is righteousness.
Righteousness is an pale imitation
of true faith and loyalty,
and always leads to trouble.
If you've already made up your mind,
you don't know the first thing about Tao,
and you never will.
The Masters pay attention
to what's beneath the surface.
They'll look at a tree's leaves,
but eat the fruit.
They turn all that down,
so they can accept this.
- Translated by Ron Hogan, Chapter 38
Tao Te Ching
Translated by Stephen Addiss and Stanley Lombardo
Lao Tzu: Tao Te Ching
Translated by John C. Wu
Lao-Tzu and the Tao-Te-Ching
Translated by Livia Kohn
Dao De Jing: The Book of the Way
Translated by Moss Roberts
"Superior virtue is unvirtue.
Therefore it has virtue.
Inferior virtue never loses sight of virtue.
Therefore it has no virtue.
Superior virtue is non-assertion and without pretension.
Inferior virtue asserts and makes pretensions.
Superior benevolence acts but makes no pretensions.
Superior justice acts and makes pretensions.
Superior propriety acts and when no one responds to it, it stretches its arm and enforces its rules.
Thus one loses Reason and then virtue appears.
One loses virtue and then benevolence appears.
One loses benevolence and then justice appears.
One loses justice and then propriety appears.
The rules of propriety are the semblance of loyalty and faith, and the beginning of disorder.
Traditionalism is the flower of Reason, but of ignorance the beginning.
Therefore a great organizer abides by the solid and dwells not in the external.
He abides in the fruit and dwells not in the flower.
Therefore he discards the latter and chooses the former."
- Translated by Daisetsu Teitaro Suzuki and Paul Carus, 1913, Chapter 38
Walking the Way: 81 Zen Encounters with the Tao Te Ching
by Robert Meikyo Rosenbaum
The Tao of Zen
by Ray Grigg
Tao Te Ching: Zen Teachings on the Taoist Classic
by Takuan Soho
Buddhism and Taoism Face to Face: Scripture, Ritual, and Iconographic Exchange in Medieval China
by Christine Mollier
"To assume virtue without being really virtuous is to be virtuous from duty;
To be less virtuous, yet not to lose real virtue, is to be virtuous from Inner Life.
Supreme virtue comes through activity of Inner Life; then let us actively seek Inner Life.
TO be less virtuous and to practice it, let us be active in the performance of duty.
To assume benevolence and practice it let us actively seek Inner Life.
To assume right conduct and practice it let us be active in the performance of duty.
To assume expediency and practice it is to find that no one honours it; then it bares the arm, and asserts itself by force.
Therefore, when Tao is lost, follow Virtue; when virtue is lost, follow benevolence; when benevolence is lost, follow right conduct; when right conduct is lost, follow expediency.
Those who are Masters of expediency have in the heart only the shadow of faith; and in the mind only confusion.
Those who are Leaders of politeness have only the husk of Tao, which is the source of ignorance.
That is why the greatest of the Masters abide in the real,
They do not abide in the shadow.
They hold to the fruit, they do not hold to the husk.
Therefore they put away the latter and take hold of the former."
- Translated by Isabella Mears, 1916, Chapter 38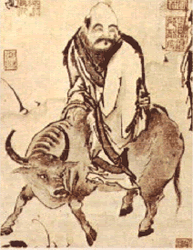 Next Chapter of the Tao Te Ching #39
Previous Chapter of the Tao Te Ching #37
Chapter and Thematic Index to the Tao Te Ching
Tao Te Ching
Commentary, Interpretations, Research Tools, Resources
Chapter 38
Tao Te Ching: The Definitive Edition
By Jonathan Star. Translation, commentary and research tools. New York, Jeremy P. Tarcher, Penguin, 2001. Concordance, tables, appendices, 349 pages. A new rendition of the Tao Te Ching is provided, then a verbatim translation with extensive notes. Detailed tables for each verse provide line number, all the Chinese characters, Wade-Giles romanization, and a list of meanings for each character. An excellent reference tool!

Yellow Bridge Dao De Jing Comparison Table, Chapter 38 Provides side by side comparisons of translations of the Tao Te Ching by James Legge, D. T. Suzuki, and Dwight Goddard. Chinese characters for each paragraph in the Chapter are on the left; place your cursor over the Chinese characters to see the Pinyin romanization of the Chinese character and a list of meanings.

Center Tao. Includes a commentary on each Chapter.

The Complete Works of Lao Tzu: Tao Teh Ching & Hua Hu Ching
Translation and elucidation by Hua Ching Ni.

Tao Te Ching Commentaries - Google Search

Translators' Index, Tao Te Ching Translators Sorted Alphabetically by Translator, Links to Books and Online Versions

Tao Te Ching: A Bibliography and Index of Translations on the Web

Chapter 38 in the Rambling Taoist Commentaries by Trey Smith. The Rambling Taoists are Trey Smith and Scott Bradley.
The Philosophy of the Daodejing
By Hans-Georg Moeller. Columbia University Press, 2006, 176 pages.


Valley Spirit, Gu Shen, Concept, Chapter 6


Das Tao Te King von Lao Tse The largest collection of very nicely formatted complete versions of the Tao Te Ching. The collection includes 209 complete versions in 27 languages, plus 28 Chinese versions. There are 112 English language versions of the Tao Te Ching available at this website. A variety of search methods and comparison methods are provided, as well a a detailed index.


Lao-tzu's Taoteching
Translated by Red Pine (Bill Porter). Includes many brief selected commentaries for each Chapter draw from commentaries in the past 2,000 years. Provides a verbatim translation and shows the text in Chinese characters. San Francisco, Mercury House, 1996, Second Edition, 184 pages. An invaluable resource for commentaries.

Reading Lao Tzu: A Companion to the Tao Te Ching with a New Translation
By Ha Poong Kim. Xlibris, 2003, 198 pages.

Chapter 38, Line by Line Comparisons of 27 Translations of the Tao Te Ching Compiled by the St. Xenophon Wayist Seminary

Dao De Jing: A Philosophical Translation
By Roger T. Ames and David T. Hall. Ballantine, 2003, 256 pages.

Thematic Index to the 81 Chapters of the Tao Te Ching

Lao Tzu: Te-Tao Ching - A New Translation Based on the Recently Discovered Ma-wang-tui Texts (Classics of Ancient China)
Translated with and introduction and detailed exposition and commentary by Professor Robert G. Henricks. New York, Ballantine Books, 1992. Includes Chinese characters for each chapter. Bibliography, detailed notes, 282 pages.

Lieh-Tzu: A Taoist Guide to Practical Living
. Translated by Eva Wong. Lieh-Tzu was writing around 450 BCE. Boston, Shambhala, 2001. Introduction, 246 pages.

Revealing the Tao Te Ching: In Depth Commentaries on an Ancient Classic. By Hu Huezhi. Edited by Jesse Lee Parker. Seven Star Communications, 2006. 240 pages.

Cloud Hands Blog Mike Garofalo writes about Taoism, Gardening, Taijiquan, Walking, Mysticism, Qigong, and the Eight Ways.

Tao Te Ching: A New Translation and Commentary. By Ellen Chen. Paragon House, 1998. Detailed glossary, index, bibliography, notes, 274 pages.

The Tao and Method: A Reasoned Approach to the Tao Te Ching. By Michael Lafargue. New York, SUNY Press, 1994. 640 pages. Detailed index, bibliography, notes, and tables. An essential research tool.

The Whole Heart of Tao: The Complete Teachings From the Oral Tradition of Lao Tzu.
By John Bright-Fey. Crane Hill Publishers, 2006. 376 pages.
"The study of nature does not create men who are fond of boasting and clamoring or who show off the education that impresses the many, but rather men who are strong and self-sufficient, and who take pride in their own personal qualities not in those that depend on external circumstances."
---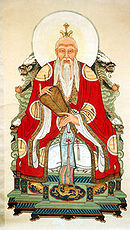 Gushen Grove Notebooks for the Tao Te Ching
Research by
Michael P. Garofalo
Green Way Research, Valley Spirit Grove, Gushen Grove Notebooks, Red Bluff, California
This webpage was last modified or updated on May 14, 2013.
This webpage was first distributed online on February 2, 2011.

Brief Biography of Michael P. Garofalo, M.S.
Valley Spirit Grove, Red Bluff, California
Weekend Qigong Workshops with Mike Garofalo in Beautiful Red Bluff, California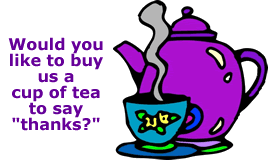 Ripening Peaches: Daoist Studies and Practices
Taoist Perspectives: My Reading List
One Old Druid's Final Journey: Notebooks of the Librarian of Gushen Grove
Index to Translators of the Tao Te Ching
The Tao Te Ching (Dao De Jing) by Lao Tzu (Laozi) circa 500 BCE
Vacation and Learn in Beautiful Red Bluff, California
Beginning T'ai Chi Ch'uan Options: Yang 24, Chen 18, Sun 24, Cane 18
Beginning Chi Kung Options: Eight Brocades, Magic Pearl, Dragon Qigong

Lectures, Private Lessons, Classes, Consulting, Workshops, Questions and Answers
Reasonable Hourly Rates
Instructor: Michael P. Garofalo, M.S.
Excellent Recreational Opportunities for Persons of All Ages in the North Sacramento Valley
The Perfect Weekend Getaway for You, Friends and Family
Beautiful Scenery, Pleasant Weather, and Clear Skies for the Outdoor Enthusiast
Activities: Sight Seeing, Walking, Shopping, Spas, Reading, Relaxing, Internal Arts Studies
The Valley Spirit Center includes extensive gardens for Tai Chi practice and a Sacred Circle
A Full Array of Services and Excellent Accommodations in Redding or Red Bluff
Contact Mike: Email or Phone 530-200-3546
My Daily Tai Chi Chuan and Chi Kung Training Program