Ripening Peaches
Chinese Meditation: Daoist and Buddhist
Sitting In Forgetfulness, Sitting in Oblivion (Zuowang) 坐忘
Guarding the One (Shouyi) 守一
Entering Stillness (Rujing) 入靜
Fasting the Heart-Mind (Xinzhai) 心齋
Quiet Sitting (Jingzuo) 靜坐
Circulating Qi (Xing Qi) 行氣
Inward Training (Neiye) 內業

Zuowang, Sitting and Forgetting, Entering Stillness
Bibliography, Links, Resources

Cultivating Stillness: A Taoist Manual for Transforming Body and Mind. By Eva Wong. With a commentary by Shui-ch'ing Tzu. Translated with an introduction by Eva Wong. Illustrations by Hun-yen Tzu. Boston, Shambhala, 1992. 158 pages. ISBN: 0877736871. VSCL.

Daoist Meditative Practices. From the Literati Tradition.

Daoist Methods of Dissolving the Heart-Mind. By Michael Winn. Journal of Daoist Studies, 2009, Vol. 2. Includes a useful bibliography.

Daoist Zuowang Meditation. Michael Rinaldini, Taoist priest, talks about his experiences with different meditation techniques, and his use of Zuowang meditation. "Zuowang meditation is a core Daoist practice consisting of The View that we are already a part of a complete whole- the Dao, and that our Original Nature is realized simply through the resting in non-dual awareness that there are not two things in the entire universe. The method is allowing everything to slip from the mind, forgetting, not dwelling on thoughts, no preferences."
Decoding the Dao: Nine Lessons in Daoist Meditation: A Complete and Comprehensive Guide to Daoist Meditation
By Tom Bisio. Outskirts Press, 2013. 446 pages. ISBN: 978-1478703945. VSCL.


An Exploration of Zuowang. By Lori Furbush. An informative and concise explanation, references, and a poem.


Ba Gua Circle Walking Nei Gong: The Meridian Opening Palms of Ba Gua Zhang
. By Tom Bisio. Denver, Colorado, Outskirts Press, 2012. Bibliography, 249 pages. ISBN: 978-1432796891. VSCL.

"Interview: Eva Wong - Quanzhen." By Jing, Shi. The Dragon's Mouth, British Taoist Association, Issue 1, 2007.

"An Interview with Liu Xingdi." By Jing, Shi. The Dragon's Mouth, British Taoist Association, Issue 3, 2005, p. 6-.

Kohn, Livia Ph.D., 1954- Extensive informative publications about the history, theory, lore, and practices of Daoism.

Meditation and Psychotheraphy By Greg Bogart, Ph.D. An informative review of the literature regarding the psychotherapeutic benefits or drawbacks of different styles of meditation.
Meditation Opens the Heart Mark Forstater. Discussion of Confucius' advice to his disciple Yen Hui as found in in Chuang Tzu (6)

Models of Daoist Practice and Attainment. By Louis Komjathy.

On Sitting in Oblivion "sit in oblivion" (zuo wang 坐忘)

Original Tao: Inward Training (Nei-yeh) and the Foundations of Taoist Mysticism. By Harold Roth. New York: Columbia University Press, 1999.

"Psychology and Self-Cultivation in Early Taoistic Thought." By Harold D. Roth. Harvard Journal of Asiatic Studies, 51:2:599-650.

Search in Google: Zuowang Daoism, Zuowang Taoism, Zuowang Meditation

The Secrets of Chinese Meditation: Self-Cultivation by Mind Control as Taught in the Chan, Mahayana and Taoist Schools in China. By Kuan Lu Yu, Charles Luk. Red Wheel, Weiser, 2007. 256 pages. ISBN: 0877280665.

The Secret of the Golden Flower. The Classic Chinese Book of Life. Translated by Thomas Cleary. Written around 1750. Detailed notes and commentary. New York, Harper Collins, 1991. 153 pages. ISBN: 0062501933. VSCL.

Seven Steps to the Tao: Sima Chengzhen's Zuowanglun. By Livia Kohn. Nettetal: Steyler Verlag - Wort und Werk, 1987. Out of print.

"Sitting and Forgetting: An Introduction to Zuowang." By Shi Jing. The Dragon's Mouth, British Taoist Association, Issue 1, 2006, pp. 10-13.

Sitting Forgetting. By Avi Sion

Sitting in Oblivion: The Heart of Daoist Meditation
By Livia Kohn. Three Pines Press, 2010. 243 pages. ISBN: 978-1931483162.

Tao and Longevity: Mind-Body Transformation. Translated by Wen Kuan Chu, Ph.D.. Translated from the original Chinese by Huai-Chin Na. Edited by Karen Allen, Pd.D. Boston, Weiser Books, 1984. Index, 145 pages. ISBN: 087728542X. VSCL.

Tao of Health, Longevity, and Immortality: The Teachings of Immortals Chung and Lu. Translated with commentary by Eva Wong. Boston, Shambhala Publications, 2000. 144 pages. ISBN: 1570627258.

Taoist Meditation and Longevity Techniques. Edited by Livia Kohn in cooperation with Yoshinobu Sakade. The Center for Chinese Studies, University of Michigan, Ann Harbor, 1989. Michigan Monographs in Chinese Studies, V. 61. Index, detailed notes and bibliographies from the contributors, 384 pages. Essays by: Yoshinobu Sakade, Hidemi Ishida, Akira Akahori, Toshiaki Yamada, Livia Kohn, Isabelle Robinet, Catherine Despeux, Ute Engelhardt, and Kunio Miura. ISBN: 0892640855. Includes the essay by Livia Kohn, Guarding the One: Concentrative Meditation in Taoism, pp. 125-158. VSCL.

Taoist Meditation: Methods for Cultivating a Healthy Mind and Body. Translated by Thomas Cleary. Boston, Shambhala Publications, 2000. 130 pages. ISBN: 1570625670. VSCL.

Taoist Yoga: Alchemy and Immortality. By Charles Luk. Weiser Books, 1999. 206 pages. ISBN: 0877280673.

Tao of Health, Longevity, and Immortality: The Teachings of Immortals Chung and Lu. Translated with commentary by Eva Wong. Boston, Shambhala Publications, 2000. 144 pages. ISBN: 1570627258.

Tao of Longevity: Mind-Body Transformation. By Master Huai-Chin Nan, and Wen-Kuang Chu. Weiser Books, 1984. 160 pages. ISBN: 087728542X. VSCL.

The Tao of Meditation: Way to Enlightenment. By Jou, Tsung Hwa. Scottsdale, Arizona, Tai Chi Foundation, 1983, 2000. 176 pages. ISBN: 0804814651. VSCL.

A Tooth from the Tiger's Mouth: How to Treat Your Injuries with Powerful Healing Secrets of the Great Chinese Warrior By Tom Bisio. Fireside Books, Touchstone, 2004. 384 pages. ISBN: 978-0743245517. VSCL.

Traditions of Meditation in Chinese Buddhism. Edited by Peter N. Gregory.

Zuowang Meditation (Wikipedia) An excellent article on the subject.

Zuowang Meditation: Forgetting to Remember. An Exploration of Zuowang. By Lori A. Furbush.

Zuowang: Sitting and Forgetting. Diary of a Daoist Hermit.

Other Types of Meditation Used by Quanzhen Taoists

Quanzhen (Complete Reality) Taoism attempts to integrate wisdom and useful practices from Buddhism, Chan, Taoism, Chinese Shamanism, Confucianism, Tantric Buddhism, and Yoga. Here are some other types of meditation styles one might hear about when working with Taoists who use Zuowang Meditation.

Insight Meditation, Vipassana, Mindfulness

Inner Smile Meditation: Bibliography, Links, Quotations Guided visualizations drawing "smiling" (i.e., pleasing, compassionate, contented, kindhearted, loving-kindness, cheerful) energies into the inner bodily realms and pathways discussed in Qigong and Yoga practices. Brought to public attention in the West by the Taoist Master Mantak Chia, Sifu Michael Winn, Master Yogini Shiva Rea, and others. Guided visualization method.

Jingzuo 靜坐 "quiet sitting" refers to the Neo-Confucian meditation practice advocated by Zhu Xi and Wang Yang-ming.

Qigong (Chi Kung, Daoyin, Yangshengong, Wuji, 18 Buddha Hands Qigong, Yi Quan, etc.) Chinese meditation methods.

Standing Meditation (Zhan Zhuang) Chinese meditation methods.

T'ai Chi Ch'uan, Taijiquan, Moving Meditation Mind-Body Arts Chinese meditation methods.

Walking Meditation Extensive bibliography, links, instructions, resources, methods, quotations. By Mike Garofalo. A variety of walking meditation methods are covered.

Zen (Chan) Meditation Chinese and Japanese meditation methods.

Zuowang Meditation Chinese meditation methods.

Zuowang Meditation (Wikipedia) An excellent article on the subject.
Return to the Top of this Webpage

Quotations About Zuowang Taoist Meditation
"Yen Hui said, 'I am making progress.' Kung-nî replied, 'What do you mean?' 'I have ceased to think of benevolence and righteousness,' was the reply.
'Very well; but that is not enough.'
Another day, Yen Hui again saw Master Kung-nî, and said, 'I am making progress.' 'What do you mean?' 'I have lost all thought of ceremonies and music.'
'Very well, but that is not enough.'
A third day, Yen Hui again saw Master Kung-nî, and said, 'I am making progress.' 'What do you mean?' 'I sit and forget everything.'
Kung-nî changed countenance, and said, 'What do you mean by saying that you sit and forget everything?'
Yen Hui replied, 'My connection with the body and its parts is dissolved; my perceptive organs are discarded. Thus leaving my material form, and bidding farewell to my knowledge, I am become one with the Great Pervader. This I call sitting and forgetting all things.'
Kung-nî said, 'One with that Pervader, you are free from all likings; so transformed, you have become impermanent. You have, indeed, become superior to me! I must ask leave to follow in your steps.'
- Translated by James Legge, 1891, Chuang Tzu, Book 6.14
"Yan Hui said, "I am making progress."
Confucius said, "What do you mean?"
Yan Hui said, "I have forgotten Humanity and Responsibility."
Confucius said, "That's good, but you're still not there."
Another day, he came again and said, "I am making progress."
"What do you mean?"
"I have forgotten ritual and music."
Confucius said, "That's good, but you're still not there."
He returned another day and said yet again, "I am making progress."
"What do you mean?"
Yan Hui said, "I just sit and forget."
Confucius, jolted as if kicked, said, "What do you mean, you sit and forget?"
Yan Hui said, "It's a dropping away of my limbs and torso, a chasing off of my sensory acuity, which disperses my
physical form and ousts my understanding until I am the same as the Transforming Openness. This is what I call
just sitting and forgetting." "
- Translated by Brook Ziporyn, 2009, p. 49, Zhuangzi, Book 6.14
"Yan Hui saw Confucius again and said, "I have made progress."
"What do you mean?" asked Confucius.
"I sit and forget everything."
Confucius was alarmed and asked, "What do you mean by sitting down and forgetting everything?"
Yan Hui replied, "I leave behind my body, perception and knowledge. Detached from both material form and mind.
I become one with that which penetrates all things. This I call sitting and forgetting everything."
Confucius said, "If you are one with that which penetrates all things you will be free from partiality. If you are
transformed thus you have become evanescent. You are truly a worthy man. I ask to follow your steps."
- Zhuangzi, Book 6.14, Translated by Hyun Hochsmann and Yang Guorong, 2007, p. 123.
Zuowang Meditation (Wikipedia) An excellent article on the subject.
"Zuowang appears in the 8th century, under clear influence of Tientai Buddhist insight meditation (samatha vipassana) as a form of consciously reorganizing one's perception of self and world. It is not really, at the time, a sitting and doing nothing. I suspect that it becomes that gradually as it evolves in the 9th century. It is then that we also see the classic Zen radicalism of "meet the Buddha, kill the Buddha" and the rejection of all conscious content and aspiration as well as energy work. This continues in the Song dynasty in Buddhist circles and also spreads over into Daoism. Neidan evolves as a separate branch of all this, using longevity techniques, breathing, qi-work, and zuowang-style insight meditation, and combining these methods into a complex system that also uses alchemical vocabulary and a lot of I-ching symbolism. The energy work done in neidan, with however many methods, is thus both similar and different to the zuowang and chan methods. As with all Daoist practices, a lot depends on where the individual practitioner is coming from and what his/her specific strengths and needs are. You may find some quite expert at letting the mind go who need to focus more on physical transformation and whose practice will look completely different from chan/zuowang/insight. You may have others who have a good grip on qi transformation and cirulation who need to work on opening their conscious minds to the Dao and on letting go of preconceptions, whose practice will accordingly be more zenny in style."
- Livia Kohn, commenting on a question from Michael Winn, regarding her book Seven Steps to the Tao
"So let's start by just being aware of the world around us. Look out there at the sky, and just relax your mind; let your mind and the sky mingle. Notice the clouds floating by. Notice that this takes no effort on your part. Your present awareness, in which these clouds are floating, is very simple, very easy, effortless, spontaneous. You simply notice that there is an effortless awareness of the clouds. The same is true of those trees, and those birds, and those rocks. You simply and effortlessly witness them. Look now at the sensations in your own body. You can be aware of whatever bodily feelings are present-perhaps pressure where you are sitting, perhaps warmth in your tummy, maybe tightness in your neck. But even if these feelings are tight and tense, you can easily be aware of them. These feelings arise in your present awareness, and that awareness is very simple, easy, effortless, spontaneous. You simply and effortlessly witness them. Look at the thoughts arising in your mind. You might notice various images, symbols, concepts, desires, hopes and fears, all spontaneously arising in your awareness. They arise, stay a bit, and pass. These thoughts and feelings arise in your present awareness, and that awareness is very simple, effortless, spontaneous. You simply and effortlessly witness them. So notice: you can see the clouds float by because you are not those clouds-you are the witness of those clouds. You can feel bodily feelings because you are not those feelings-you are the witness of those feelings. You can see thoughts float by because you are not those thoughts-you are the witness of those thoughts. Spontaneously and naturally, these things all arise, on their own, in your present, effortless awareness."
- Ken Wilbur, So Who Are You
"To truly drink tea, in fact to really interact with any aspect of life, requires the individual to cleanse oneself, both internally and externally, and still one's mind/heart. To still one's mind/heart, however, does not mean to change one's environment or to run away from the challenges of life. You cannot still your mind/heart by simply changing your circumstances. To still your mind/heart you must practice sitting in forgetfulness (zuo wang). To still one's mind/heart is to forget the self-imposed and society imposed restrictions and judgments that fragment us from the process of Tao. It is to forget the superficiality, the fragrance which pollutes the mind/heart and drives its desires. When we are no longer fragmented, polluted and driven by contrived desires, heaven, earth and people are united into one process. At this point, we are sincerely interacting through all of our senses and mind with our environment and the people who populate it. This interaction is a continual process known as Tao."
- Robert Santee, A Taoist Tea Ceremony
"Just watch out that
Above the concentrated mind
Everything is free and open and coverless,
Beneath the concentrated mind
Everything is wide and spacious and bottomless."
- Sima Chengzhen's, Zuowanglun
"In meditation let there be a continuous non-verbalizing awareness of posture, breath, environment (context). Nothing, such as breath, needs to be singled out for special attention. Maintain an effortless awareness of everything simultaneously. There is no need to zero in on any particular subject/object of awareness, nor to flit from one to another. Verbalizing (thinking), when noticed, may be dropped mid-sentence, with feeling/awareness returning naturally to posture, breath and over-all context.
breathing in -
nothing is left out.
breathing out -
in disappears."
- Buddha Dada
"Profoundly serene is also called Zuo Wang (Sitting and Forgetting, or Sitting in Abstraction.) The terms 'Profoundly Serene,' 'Sit in Abstraction,' and 'Lofty Tranquillity' are all ancient expressions of detachment. Thus the Han History has, "Laozi was profoundly serene" and Huainanzi has, "The way of heaven is profoundly serene, without fixed form or pattern"; Zhuangzi relates Yan Hui telling Confucius he feels better because he can just "sit in abstraction." Literati artists continued to call on these expressions to describe the attitude they should have when creating works of art."
- Profoundly Serene
"It is futile to travel to other dusty countries thus forsaking your own seat. If your first step is false, you will immediately stumble. All you have to do is cease from erudition, withdrawn within and reflect upon yourself. Should you be able to cast off body and mind naturally, the Buddha Mind will immediately manifest itself. If you want to find it quickly, you must start at once."
- Master Eihei Dogen, 1227, Funkanzazengi (Rules for Meditation).
"Natural Meditation is simply resting as effortless, choiceless, silent awareness. Simply means natural meditation is not difficult or complex. It is a natural, effortless way of being. Resting means you are not up to something. You are not attempting to do, change, or accomplish anything. You are simply resting, allowing everything to be as it is. Effortless means you are not trying to make anything happen. You accept and welcome everything as it is, including your thoughts, feelings, and experiences. Choiceless means you don't have to choose one thought, feeling, or experience over another, nor think or figure anything out. Silent means resting as the silence that everything arises out of and returns to. Silence is the source of all there is. Silence is what is. You are this silence. Awareness is This that allows everything to be. Awareness is all-inclusive. It is the ultimate context of all and everything. You are this effortless awareness. This is what is true under all circumstances. Even if you argue that there are times you are not aware, such as in deep sleep, how do you know? You are aware that you were not conscious while sleeping. Simply rest as this primordial awareness, aware of itself. When meditating, it is helpful to sit in a comfortable, upright position, with spine, neck, and head in alignment."
- The Awakened Heart, Natural Meditation
"Although you should practice hard and treat this exercise [Preserving Energy - Seated Meditation] seriously and carefully, do not be anxious for a quick result. As ancient Chinese philosophy says: "You should not be anxious to feel something in your mind and there should be no temptation to feel something. If you place your mind too heavily into something, you will perceive the illusion of that something. If you have no temptation, you will not get anything. If you want to achieve something, drift between concentration and no concentration, and it will always be there." In conclusion, relax,
enjoy, do not worry, avoid becoming anxious and try to practice regularly without pushing yourself too hard. Have the motivation to practice but try not to focus on the end result."
- Grandmaster Chen Zhenglei, Tai Chi for Health, 2005, p. 66.
"Unlike the Inner Smile, which employs a positive embrace to dissolve fixed perception, zuowang initially employs a negative method in the sense of releasing what is unwanted. The main difference is the Inner Smile stays heart-centered, whereas zuowang does not use ongoing heart-focus. The phrase fasting the heart-mind was made famous by Zhuangzi in 2nd century B.C.E. and later popularized by Sima Chengzhens classic Zuowang lun in the 8th-century (Kohn 1987). Today zuowang's "sitting in forgetfulness survives as a staple of modern Chinese Daoist meditators and their acolytes in the West (Rinaldini 2008; Phillips 2008). Zuowang practice helps the adept to surrender to the impersonal qi-field of heaven and earth. But it does not necessarily integrate human heartedness. Zuowang likely inspired Chan Buddhist sitting in emptiness, which can feel a bit cold, too mental or impersonal for some Westerners. Yet Daoist zuowang differs from Chan methods and their Japanese Zen Buddhist offspring in that attaining absolute emptiness is not the goal. In zuowang the emphasis is more on process, on cultivating spontaneity and openness to ever-changing currents of the qi-field. The dissolving of the heart-mind is achieved by allowing each thought, feeling or sensation to manifest without resistance, and then surrender it to the larger flow of the qi-field to be creatively transformed. Eventually an unperturbed yet engaged state of mind is achieved. So zuowang ultimately shifts from release of the negative to a positive embrace of spontaneity and wu wei. Robinet astutely points out in her preface to Kohns translation of the Zuowang lun that the process goes beyond qigong, which grants only longevity. Zuowang is a method of salvation, and as such is actually preparatory for higher alchemy practice. Zuowang is a double dissolving, first of the contents of the heart-mind and then of the minds method of dissolving itself."
- Michael Winn, Daoist Methods of Dissolving the Heart-Mind.
"Keep in mind that "Zuowang" refers to the state of mind that is reached during the meditation and not any specific method. Zuowang meditation is a state of open awareness of any thought or sensory input that may arise. You do not try to control thoughts, emotions or sensory feelings, just watch them come and go. Understand the difference between wu wei and yu wei. Wu wei is the absence of intentional action, whereas yu wei is action that is directed by intent. Ultimately, Zuowang is a state of effortless awareness, but you may need to practice yu wei to arrive at that state. Sit down in a chair, or on the floor. Make sure your spine is straight. Relax your body and your mind. If you cannot enter directly into choiceless awareness, you may need to employ yu wei instead of wu wei. To do this, you can unite the mind with the breath by focusing on the breath without controlling it. After a while, your mind will settle down and your only awareness will be of the breath. After practicing breath focus for a while, your concentration will develop to the point that you can keep an open awareness of anything that comes into your mind without dwelling on it. This is the point that you enter Zuowang, with wu wei. Gradually increase the time spent in Zuowang meditation. Practice every day, preferably at the same time of day. Incorporate Zuowang into your everyday activities. If you are washing dishes, practice Zuowang to remain present in the moment, not dwelling on anything."
- Practicing Zuowang
"A foundational Daoist meditation practice centers on clarity, stillness, and emptiness. One sits in a comfortable position either on a cushion or in a chair, and begins to draw the senses inward, to withdraw from the world of sensory phenomena and habitual reactivity. The spine is erect, and the crown of the head and coccyx relax away from each other. One allows breathing to be natural, for respiration to find its own rhythm. The hands are either placed palms down on the knees or joined in front of the navel in a Daoist mudra position. With the tip of the tongue touching the upper palate, one focuses on emptying and stilling. The ears listen to the center of the head. With the eyelids hanging and the eyes slightly open, the gaze rests on the tip of the nose. Then the gaze extends down the front centerline of the body to rest on the lower elixir field (lower abdomen). One allows emotional and intellectual activity to become stilled and to dissipate naturally. Over time, stillness deepens and clarity increases. In Daoism, this practice is often referred to as "entering stillness" (rujing 入靜), "guarding the One" (shouyi 守一), "quiet sitting" (jingzuo 靜坐), "sitting-in-forgetfulness" (zuowang 坐忘), or "fasting the heart-mind" (xinzhai 心齋). For those beginning Daoist meditation, daily practice in the morning and in the evening, lasting from twenty to forty minutes is recommended. Of these various parameters, commitment to daily practice is most important."
- Daoist Meditation, The Daoist Foundation
"Strictly speaking, any effort we make is not good for our practice because it creates waves in our mind. It is impossible, however, to attain absolute calmness of our mind without any effort. We must make some effort, but we must forget ourselves in the effort we make. In this realm there is no subjectivity or objectivity. Our mind is just calm, without even any awareness. In this unawareness, every effort and every idea and thought will vanish. So it is necessary for us to encourage ourselves and to make an effort up to the last moment, when all effort disappears."
- Shunryu Suzuki, Zen Mind, Beginners Mind
"You must fast. I'll tell you why. Is it easy to work from pre-conceived ideas? Heaven frowns on those who think it is easy. ... Your will must be one. Do not listen with your ears but with your mind. Do not listen with your mind but with your chi. Ears can only hear, mind can only think, but chi is energy, receptive to all things. Tao abides in emptiness. Emptiness is the fasting of the mind. ... It is in emptiness that light is born. There is happiness in stillness. Lack of stillness is called sitting while wandering. If you are open to everything you see and hear, and allow this to act through you, even gods and spirits will come to you, not to speak of men. This is the transformation of ten thousand things, the secret of the wise kings."
- Chuang Tzu, Book 6.
"Taoism includes a number of meditative and contemplative traditions, said to have their principles described in the I Ching, Tao Te Ching, Chuang Tzu and Tao Tsang among other texts. The multitude of schools relating to Qigong, Neigong, Internal alchemy, Daoyin and Zhan zhuang is a large, diverse array of breath-training practices in aid of meditation with much influence on later Chinese Buddhism and with much influence on traditional Chinese medicine and the Chinese as well as some Japanese martial arts. The Chinese martial art T'ai Chi Ch'uan is named after the well-known focus for Taoist and Neo-Confucian meditation, the T'ai Chi T'u, and is often referred to as "meditation in motion". "The Guanzi essay 'Neiye' 內業 (Inward training) is the oldest received writing on the subject of the cultivation of vapor and meditation techniques. The essay was probably composed at the Jixia Academy in Qi in the late fourth century B.C. Often Taoist Internal martial arts, especially Tai Chi Chuan are thought of as moving meditation. A common phrase being, "movement in stillness" referring to energetic movement in passive Qigong and seated Taoist meditation; with the converse being "stillness in movement", a state of mental calm and meditation in the tai chi form."
- Meditation - Wikipedia
"When a man's body is at ease and his spirit is recovered, he becomes One with Heaven."
- Chuang Tzu
"Zuowang is a classic Daoist meditation technique, described (Kohn 2008a:1308) as, "a state of deep trance or intense absorption, during which no trace of ego-identity is felt and only the underlying cosmic current of the Dao is perceived as real." Zuowang originated during the late Warring States period (475-221 BCE), formed the Zuowanglun title of a Tang dynasty (618-907) treatise on meditation, and continues in Daoist contemplative practice today. This ancient Daoist practice compares with zuochan "sitting meditation" in Chinese Buddhism and jingzuo "quietly sitting" in Neo-Confucianism.
Chinese zuowang compounds the words zuo 坐 "sit; take a seat" and wang 忘 "forget; overlook; neglect".
In terms of Chinese character classification, this zuo character 坐 is an ideogrammatic compound with two 人 "people" sitting on the 土 "ground"; and wang 忘 is a phono-semantic compound with the "heart-mind radical" semantic element and a wang 亡 "lose; disappear; flee; die; escape" phonetic and semantic element. Wang 亡 and wang 忘 are etymologically cognate, explained as "(Mentally lost:) absent-minded, forget" (Karlgren 1923:366), or "'to lose' (from memory)" (Schuessler 2007:507).
Accurately translating zuowang is problematic. Compare the remarkable similarities among dictionary translation equivalents.
Kohn explains translating wang as "oblivion".
Zuowang 坐忘 "sitting in oblivion," signifies a state of deep meditative absorption and mystical oneness, during which all sensory and conscious faculties are overcome and which is the base point for attaining Dao. I translate wang as "oblivion" and "oblivious" rather than "forgetting" or "forgetful" because the connotation of "forget" in English is that one should remember but doesn't do so, or – if used intentionally – that one actively and intentionally does something in the mind. None of these holds true for what ancient and medieval Daoists were about. This is borne out both by the language and the writings: the word wang in Chinese consists of the character xin for "mind-heart," usually associated with conscious and emotional reactions to reality and the word wang for "obliterate" or "perish." The implication is – as indeed described in the sources – that one lets go of all kinds of intentional and reactive patterns and comes to rest in oneness with spirit and is ready to merge completely with Dao. (Kohn 2010:1)
The synonyms yiwang 遺忘 and wangque 忘卻 mean "forget; oblivion"."
- Zuowang Taoist Meditation (Wikipedia) An excellent article on the subject.
"To truly live is to be utterly aware of the present moment, to drink it in with all our senses, to pulse with the harmony of the universe. We can experience the vastness of each moment through zuowang, an ancient Daoist meditation practice through which we forget the illusion of identity and remember our inner Dao. Sima Chengzhen [AD 647-735], a Daoist priest of the Tang dynasty, describes this formless form of meditation in his treatise Zuowanglun (Discourse on Sitting in Oblivion). The word zuowang literally translates as "sitting and forgetting" - forgetting everything - self, ego, body, thoughts, concepts, preferences, even forgetting that you are forgetting. The process of zuowang is simply to sit, free of intention and expectation, to rediscover our natural state. Any goal of achieving enlightenment is also released. Surely, at this level of open awareness, you may encounter mystical experiences and resplendent moments of absolute bliss. But if you sit with the
desire reach a peak experience, then the desire itself becomes an obstacle. You are not waiting for enlightenment to magically appear; you come to realize it is ever-present. As expressed in the Xisheng jing (Scripture of Western Ascension), "If one can empty his mind, practice non-action, and be free from desires for the Tao, then the Tao will return to him naturally."

Zuowang is not something we can do. We can only allow it to happen. We sit, allowing thoughts to come and go, without dwelling on them or attaching to them with emotional reactions. As Daoist Priest Shi Jing said in a presentation to the British Taoist Association, "Just allow everything to be as it is." Thoughts are simply vibrations of energy that come and go. Shi Jing explains, "Thoughts arise from emptiness and dissolve back into emptiness." In this state of pure awareness, we shed the layers of illusion that we call our identity. As waves of judgments, beliefs, opinions, and preferences pass through us like a breeze passing through a screen door, we rest in "choiceless awareness." It is okay that thoughts bubble up. It is okay to let them go. It is okay that some days there are more thoughts than others. It is okay that some days there is utter chaos."
- Zuowang Meditation: Forgetting to Remember. By Lori A. Furbush.
"Zuowang is a type of meditation which means to sit and forget. What we forget is what we hold most dearly: self, with all its opinions, beliefs, and ideals. We can be so caught up in the concept of self that we only see the world as a place to fulfill personal ambition and desire. Zuowang is a formless meditation – it has no techniques or methods. But if I were to say to you that there's nothing you need to do, then your mind would slip into the habitual pattern of thought and wander all over the place. There are ways of introducing this practice to you. There are techniques, but we must realize that they are not Zuowang, they are just ways to help you discover Zuowang. Really Zuowang is resting in a choiceless awareness that is not dependent on self-reference. This is a natural state, not some transcendental experience."
- Shi Jing,
Sitting and Forgetting
Sitting Forgetting: Essentials And Auxiliaries

"If you want to practice the way to attain reality, first get rid of warped behavior. After disconnecting your mind from external things, inwardly observe correct awareness. When you notice a thought arise, you should immediately extinguish it. Extinguishing thoughts as they arise, strive to effect calm quietude.
Next, even enough you may not have obvious fixations, still floating random thoughts are also to be completely eradicated.
Working diligently day and night, never wavering for a second, just extinguish the stirring mind, do not extinguish the shining mind; just stabilize the open mind, do not stabilize the dwelling mind. Do not rest on anything, yet have the mind always present.
This method is inconceivably subtle, and its benefits are very profound. It is possible only for those who already have affinity with the Tao and whose faith is undivided. If you have set your heart on the supreme Tao, and your faith is firm and in earnest, first accept three precepts, then act in accord with these three precepts with consistent heedfulness, and you will attain the true Tao.
These three precepts are as follows: one, simplify involvements; two, remove desire; three, quiet the mind. If you diligently practice these three precepts without slacking or backsliding, then the Tao will come of itself, without any intention of seeking the Tao on your part. A classic says, "If people can always be clear and pure, the whole universe will come to them." Speaking from this point of view, should we not have faith in this quintessential method?
But the contentiousness of the ordinary mind is firmly ingrained through long habit, and it is very difficult to stop the mind by these precepts. One may be unable to stop it, or one may still it temporarily and then lose that stillness. Battling with it, now failing, now succeeding, one pours with sweat. With continued practice over a long, long time, eventually it is possible to tame the mind. Do not give up this work, which has far-reaching consequences, just because you are temporarily unable to collect the mind.
Once you have gained a bit of tranquility, then you must consciously stabilize it at all times, whatever you are doing, even in the midst of activity and turmoil. Whether you have anything to do or not, always be as if unminding. Whether in the midst of quietude or in the midst of clamor, let your will be undivided.
If you try to control the mind too intensely, this will produce illness, a symptom of which is fits of madness. If the mind does not move, then you should let it be, so that relaxation and intensity find their balance Constantly tuning yourself, controlled yet without fixation, free yet without indulgence, you can be in the midst of clamor without aversion, you can handle affairs without vexation. This is true stability.
This does not mean you seek many affairs because you can handle them without vexation, or that you take to clamor because you can be in its midst undisturbed. Unconcern is the real home; having concerns is responsive manifestation. This may be likened to a mirror, which reflects things that come before it. Skillfully exercising expedient means, still one can enter stability.
Whether insight emerges slowly or rapidly is not up to the person. Do not be in a hurry to seek insight in concentration. If you seek insight, you will injure your essence. If you injure your essence, you will have no insight. When insight arises spontaneously without seeking, this is true wisdom. Being wise but not exercising it, true knowledge appears ignorant, thus increasingly fostering stability and wisdom, so that both are endlessly perfected.
If you think and imagine in the midst of concentration, you will experience much distraction and bedevilment, which appear according to your state of mind. Just cause there to be unlimited openness above the concentrated mind and vast buoyancy below the concentrated mind. Then past problems will vanish day by day, and new habits will not be formed, so there will be no binding obstruction, and you will shed the net of sense objects. Practice this for a long time, and you will naturally attain the Tao.
In people who attain the Tao, there are five times and seven signs of mind and body. The five mental times are: (1) when movement predominates over stillness, (2) when movement and stillness are equal, (3) when stillness predominates over movement, (4) when there is stillness in leisure and movement in work, and (5) when the mind merges with the Tao and is not stirred by impacts. When the mind reaches this last state, one finally attains peace and comfort; defilements are obliterated, and there are no more anxieties.
The seven physical signs are: (1) action is timely, and the countenance is peaceful and joyful; (2) chronic ailments disappear, so body and mind are light and fresh; (3) untimely wastage is compensated, so that one returns to the original and is restored to life; (4) the life span is extended thousands of years—this is called being an immortal; (5) the body is refined into energy—this is called being a real human; (6) the energy is refined into spirit— this is called being a spiritual person, and (7) the spirit is refined to merge with the Tao—this is called being a complete human.
If people practice concentration for a long time, but their minds and bodies show no evidence of the five times and seven signs, and their lives are short and their bodies are polluted, when they pass away physically they return to the void. They may consider themselves wise, and even claim to have attained the Tao, but it is not really so.

Verses On Sitting Forgetting

Always be silent, and basic energy won't be hurt;
minimize thought, and the lamp of wisdom shines within.
Avoid anger, then the spirit is peaceful and realized;
subdue vexations, and the mind is clear and cool.
Without seeking, there is no flattery or cajolery;
without fixation, one can change adaptively.
If you are not greedy, then you are rich;
if you are not presumptuous, why fear rulers?
When tasting is ended, the spiritual spring descends of itself;
when the energy is settled, true breath grows daily.
In terms of feeling, the body dies and the spirit travels;
in terms of imagination, one leaves the corpse in dreams.
When energy leaks, the body returns to the earth of the grave;
when thought leaks, the spirit heads for the realm of death.
When the mind dies, only then can the spirit live;
when the earthly soul passes away, the celestial soul is strong.
It's hard to investigate the subtle principles of all things;
responsive adaptation is not apart from true constancy.
Supreme vitality submerges into ecstasy;
great form merges with immensity.
Adaptations of the Way are like the evolution of beings;
even ghosts and spirits cannot fathom this activity.
Not drinking, not eating, not sleeping; this is called the sitting forgetting of real people

Wang Che, ancestor of the Complete Reality school, said, "When the mind forgets thoughts, it transcends the realm of desire. When the mind forgets objects, it transcends the realm of form. When the mind does not cling to emptiness, it transcends the formless realm. Detached from these three realms, the spirit abides in the homeland of immortals and sages, the essence exists in the domain of pure openness."

Attributed to Master Chang Sanfeng by the HungGar Kung Fu Club in the webpage: Writings on the Tao by Master Chang Sanfeng
"Having said the above, I would suggest that there are different types of meditation. To that end, I think that "Holding onto the One", as suggested in the Nei-Yeh, is a pretty healthy form of meditation. It is not aimed at entering into trance states, or any sort of state at all, but instead is a form of mindfulness practice. It also seems to be very useful to have some sort of very minimal----but very regular---practice that incorporates some sort of physical movement. Taijiquan fits the bill perfectly, but there are also forms of walking meditation that I've done for years and are much easier to learn. The point is, that a lot of people in our world find themselves with "scattered" minds. A short, regular, "Holding onto the One", taijiquan and walking meditation practice do a really good job of helping people become a little more focused. But the emphasis should be on regular practice, not long duration. If you do stuff like this too much, there is the risk of sliding into trance meditation, which doesn't seem to me to be terribly helpful."
- Zuowang: Sitting and Forgetting. Diary of a Daoist Hermit, 2011.
Standing Zhan Zhuang Meditation Walking Meditation
Return to the Top of this Webpage

---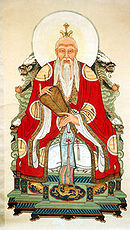 Gushen Grove Notebooks for the Tao Te Ching
Research by
Michael P. Garofalo
Green Way Research, Valley Spirit Grove, Gushen Grove Notebooks, Red Bluff, California
This webpage was last modified or updated on November 7, 2013.
This webpage was first distributed online on April 10, 2009.

Brief Biography of Michael P. Garofalo, M.S.
Valley Spirit Center, Red Bluff, California
Study Tai Chi or Chi Kung with Mike Garofalo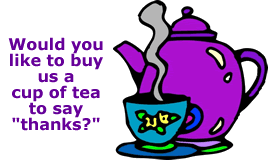 Ripening Peaches: Daoist Studies and Practices
Valley Spirit T'ai Chi Ch'uan - Cloud Hands

Valley Spirit Qigong (Chi Kung, Dao Yin, Neidan, Yangsheng)
Zhuangzi (Chuang Tzu, Zhuang Zhou, Master Chuang) 369—286 BCE
Taoist Perspectives: My Reading List
Lifestyle Advice from Wise Persons
One Old Druid's Final Journey: Notebooks of the Librarian of Gushen Grove
Cloud Hands: T'ai Chi Ch'uan and Martial Arts
Index to Cloud Hands and Valley Spirit Websites
Index to Translators of the Tao Te Ching
The Tao Te Ching (Dao De Jing) by Lao Tzu (Laozi) circa 500 BCE
Vacation and Learn in Beautiful Red Bluff, California
Beginning T'ai Chi Ch'uan Options: Yang 24, Chen 18, Sun 24, Cane 18
Beginning Chi Kung (Qigong) Options: Five Animal Frolics, Eight Brocades , Daoist Temple, Magic Pearl, Yoga

Lectures, Private Lessons, Classes, Consulting, Workshops, Questions and Answers
Reasonable Hourly Rates
Instructor: Michael P. Garofalo, M.S.
Excellent Recreational Opportunities for Persons of All Ages in the North Sacramento Valley
The Perfect Weekend Getaway for You, Friends and Family
Beautiful Scenery, Pleasant Weather, and Clear Skies for the Outdoor Enthusiast
Activities: Sight Seeing, Bicycling, Walking, Shopping, Spas, Photography, Reading, Relaxing, Internal Arts Studies
The Valley Spirit Center includes extensive gardens for Tai Chi practice and a Sacred Circle Garden
A Full Array of Services and Excellent and Reasonably Priced Accommodations in Redding or Red Bluff
Contact Mike: Email or Phone 530-200-3546
My Daily Tai Chi Chuan and Chi Kung Training Program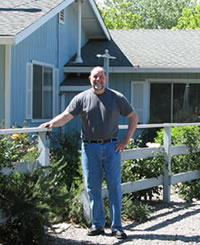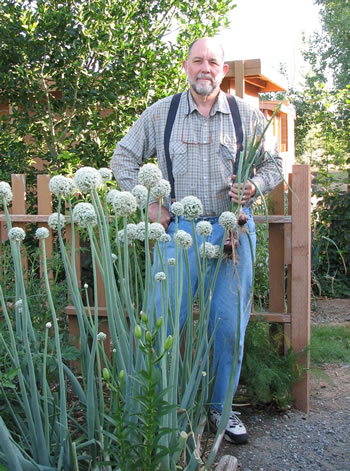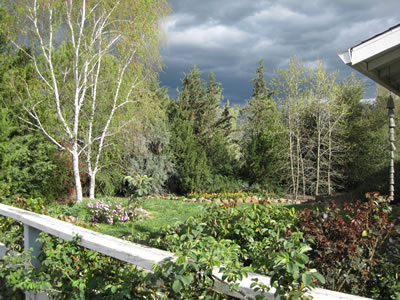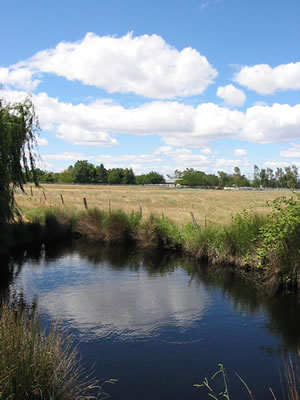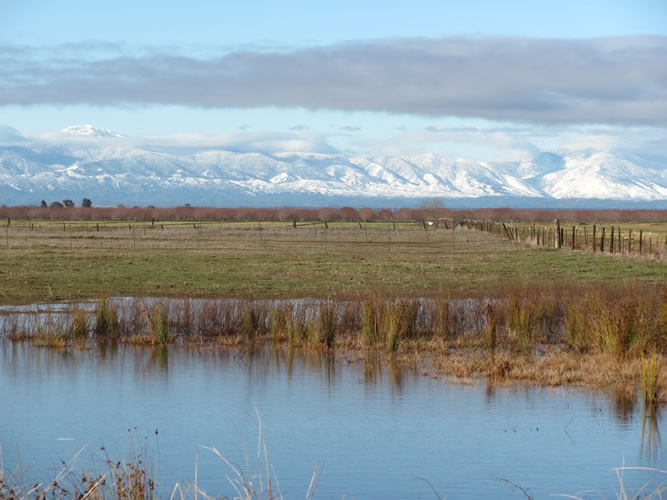 Photographs around the Valley Spirit Center near the City of Red Bluff

in the North Sacramento Valley Area, California
Return to the Top of this Webpage