Mind/Body Movement Arts and Fitness Classes in 2015

Instructor: Mike Garofalo

Outdoor T'ai Chi Ch'uan and Qigong
Bodybuilding and Weight Lifting
My Personal Strength Training Program for 2015
Private Lessons with Mike Garofalo
Valley Spirit Qigong (Chi Kung)
Valley Spirit Tai Chi Chuan (Taijiquan)

Instructor
Michael P. Garofalo
M.S., B.A. Philosophy

I began learning Yang Style Taijiquan and Qigong in 1986, and have taught
Taijiquan and Qigong since 2000. I also teach Hatha and Vinyasa Yoga.
All of my Yoga and T'ai Chi Ch'uan Classes Include Some Qigong (Chinese Yoga) Practices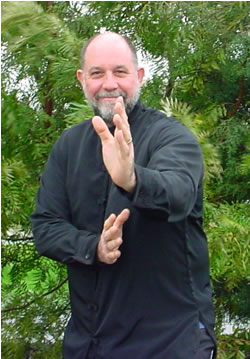 I began learning Yang Style Taijiquan and Qigong from 1986-1990 with Sensei Frank McGourick in Whittier, California.
I studied Lui Ho Ba Fa and Qigong with Sifu Robert Moore from 1987-1990 in Whittier, California.
I studied Red Dragon Kung Fu from 1991-1993 with Sensei Tony Ippolito in Hacienda Heights, California.
I have taught over 950 classes of Taijiquan and Qigong in Red Bluff, California, since 2000.
I also practice the Chen Style of Taijiquan and Sun Style of Taijiquan, the cane weapon, and many Qigong forms.
Tai Chi for Diabetes Instructor Trained and Certified by Dr. Paul Lam in 2003.
Tai Chi for Arthritis Level 2 Instructor (Sun Style) Trained and Certified by Troyce Thome in 2006.
Advanced Tai Chi and Qigong training at workshops or classes led by Robert Moore, Paul Lam, Ken Cohen, Yang Jun,
George Xu, Elaine Waters, Bill Helm, Doc Fai-Wong, Sher K. Lew, Patricia Long, Kevin Weaver, and Troyce Thome.
I have taught Hatha and Vinyasa Yoga in Red Bluff since 2003 for over 1,300 hours of classes.
YogaFit® Level IV Certified Yoga Instructor (Standard 200 Hour Yoga Alliance Curriculum Completed)
Over 130 hours of additional yoga training with Dr. Paula Barros, Desiree Rambaugh, and at the Ananda Yoga Center.
All of my Yoga Classes Include Some Qigong (Chinese Yoga) Practices
I have been and avid walker and hiker and gardener since 1963.
Personal Fitness Trainer Certified by AFAA 2007
Mat Pilates AFAA Certified 2005
Spin Cycling AFAA Certified 2005
Aerobics and Fitness Association of America (AFAA) Certifications
SilverSneakers® Trained Instructor 2012
CPR and AED certified from 1999-2014.
Emergency 30-Day Substitute Teaching Permit, 4/1999 - 4/2015
Certified by the State of California Commission on Teacher Credentialing
M.A. Education, 40 units, CSU Chico; M.A., Philosophy, 30 units at CSU Los Angeles.
M.S., Library and Information Science, University of Southern California, 1968
B.A. Philosophy, CSU Los Angeles, 1967



Private Lessons are Available from Mike by Arrangement (530-200-3546)

Hatha and Vinyasa Yoga Class Schedule - Instructor: Mike Garofalo

Outdoor Taijiquan and Qigong Practices with Mike Garofalo

Index to my Taijiquan and Qigong Research
Cloud Hands Website and Cloud Hands Blog
Class Information in Cloud Hands Blog Posts
Vacation and Learn in Beautiful Red Bluff, California
Beginning T'ai Chi Ch'uan Options: Yang 24, Chen 18, Sun 24, Cane 18
Beginning Chi Kung (Qigong) Options: Five Animal Frolics, Eight Brocades , Daoist Temple, Magic Pearl, Yoga

Lectures, Private Lessons, Classes, Consulting, Workshops, Questions and Answers
Reasonable Hourly Rates
Instructor: Michael P. Garofalo, M.S.
Excellent Recreational Opportunities for Persons of All Ages in the North Sacramento Valley
The Perfect Weekend Getaway for You, Friends and Family
Beautiful Scenery, Pleasant Weather, and Clear Skies for the Outdoor Enthusiast
Activities: Sight Seeing, Bicycling, Walking, Shopping, Spas, Reading, Relaxing, Internal Arts Studies
The Valley Spirit Center includes extensive gardens for Tai Chi practice and a Sacred Circle
A Full Array of Services and Excellent and Reasonably Priced Accommodations in Redding or Red Bluff
Contact Mike: Email or Phone 530-200-3546
My Daily Tai Chi Chuan and Chi Kung Training Program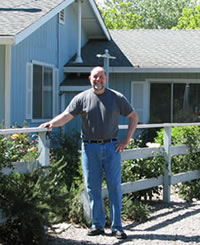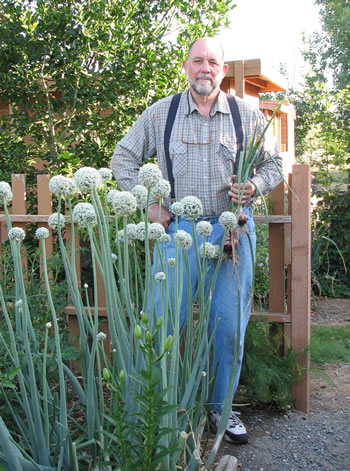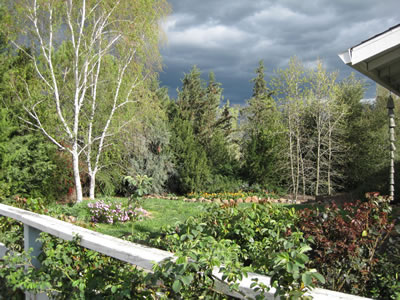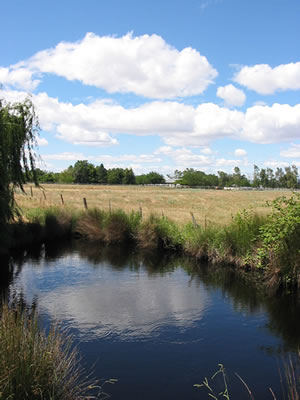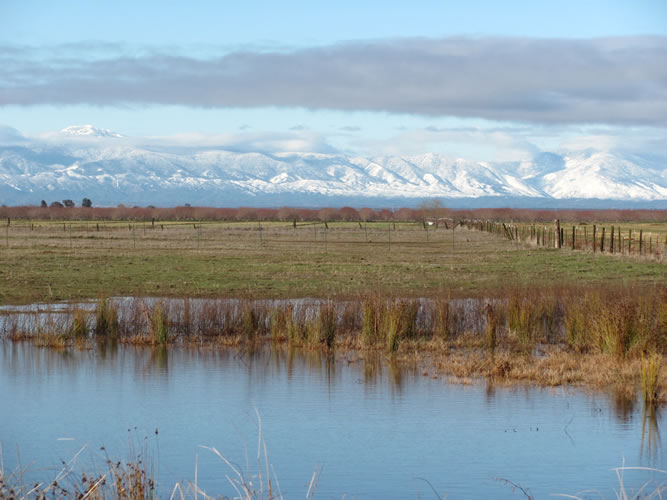 Photographs of the Red Bluff, California, Area and the Valley Spirit Center
Cloud Hands Website and Cloud Hands Blog
Valley Spirit Center - Red Bluff, California

Red Bluff, Tehama County, North Sacramento Valley, Northern California, U.S.A.
Cities and small towns in the area: Oroville, Paradise, Durham, Chico, Hamilton City,
Corning, Rancho Tehama, Los Molinos, Vina, Tehama, Proberta, Gerber,
Manton, Cottonwood, Olinda, Cloverdale, Dairyville, Bend, Centerville, Summit City
Anderson, Shasta Lake, Palo Cedro, Igo, Ono, Redding, Shasta, Colusa, Willows,
Richfield, Fall River, Montgomery Creek, Alturas, McCloud, Dunsmuir, Yreka, Happy Camp,
Shingletown, Burney, Mt. Shasta City, Weaverville, Williams, Chester, Orland,
Susanville, Weed, Gridley, Marysville, Yuba City, NorCalifia, CA, California.

Updated on November 21, 2014
Tai Chi Class in Redding, California
Tai Chi Class in Corning, California
Tai Chi Class in Anderson, California
Tai Chi Class in Cottonwood, California
Tai Chi Class in Gerber, California
Tai Chi Class in Los Molinos, California
Tai Chi Class in Tehama, California
Tai Chi Class in Rancho Tehama, California
Tai Chi Class in Orland, California
Tai Chi Class in Chico, California