Qigong, Chi Kung, Dao Yin, Yang Sheng Fa, Yoga

Valley Spirit Center

Instructor
Michael P. Garofalo
M.S., B.A. Philosophy


Private Lessons with Mike Garofalo
Public Qigong Classes with Mike Garofalo
Mike began learning Qigong (Chi Kung) in 1986, and has taught Qigong since 2000 at the Valley Spirit Center.
He has taught Yoga, Taijiquan, and Qigong at the Tehama Family Fitness Center in Red Bluff since 2003.
He is the webmaster of the Valley Spirit Qigong Website.
He is a Yoga Fit Level 4 Certified Yoga Instructor and an AFAA certified Personal Fitness Trainer.
Mike has attended many Qigong and Yoga workshops and seminars.
He is the author of The Eight Section Brocade Qigong, Dragon Qigong, Animal Frolics Qigong, and The Magic Pearl Qigong.


The Valley Spirit Center includes many good outdoor areas for Qigong (Chi Kung) practice and teaching.

Valley Spirit Center
23005 Kilkenny Lane
Red Bluff, California 96080
530-200-3546
E-mail
Directions
Services by Appointment Only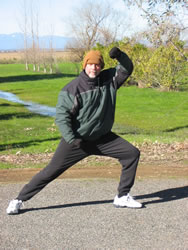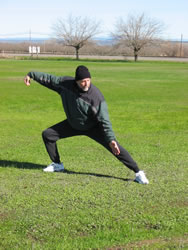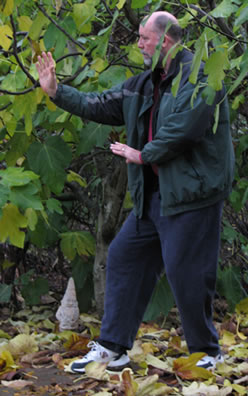 Alphabetical Index to the Valley Spirit Qigong Website
Cloud Hands Blog by Mike Garofalo
Five Animal Frolics Qigong (Wu Qin Xi)
Sung - Loose, Relaxed, Open, Yielding, Responsive
Rooting, Centered, Balanced, Grounded
Qigong: Links and Bibliography
Ripening Peaches: Taoist Studies and Practices
Taiji Ball, Ball Qigong, Medicine Ball Exercise Routines
Luohan (Eighteen Buddha Hands) Qigong
Zhan Zhuang (Standing Like a Tree)
Qigong Classes - Mike Garofalo, M.S., Instructor
Yi Jin Jing Qigong (Muscle-Tendon Changing Qigong)
Lifestyle Advice for Wise Persons
Self-Massage, Acupressure, and Chinese Massage
Silk Reeling, Spiral and Twisting Energy, Circles
Taoist Perspectives: Qigong, Philosophy, Arts, Alchemy, Mysticism
Eight Trigrams of the I Ching (Book of Changes)
Chen Taijiquan 18 Movement Chen Zhenglei Form
Yang Taijiquan Beijing Standard 24 Form
Animal Frolics Exercises Qigong/Yoga/Exercises
Valley Spirit Center, Red Bluff, California
Taijiquan: Links and Bibliography
Tips and Suggestions for Qigong Practice
Shifu Miao Zhang Points the Way
Fitness, Vitality and Good Health
Taoism, Nature Mysticism, Alchemy
Index for the Cloud Hands Website
---
Red Bluff, Tehama County, North Sacramento Valley, Northern California, U.S.A.
Cities and small towns in the area: Sacramento, Davis, Woodland, Vacaville, Marysville, Yuba City,
Williams, Colusa, Willows, Orland, Oroville, Paradise, Durham, Chico, Hamilton City,
Corning, Rancho Tehama, Los Molinos, Vina, Tehama, Proberta, Gerber, Red Bluff,
Manton, Cottonwood, Olinda, Cloverdale, Dairyville, Bend, Centerville, Summit City,
Anderson, Shasta Lake, Palo Cedro, Igo, Ono, Redding, Shasta, Richfield, Fall River,
Montgomery Creek, Alturas, McCloud, Dunsmuir, Yreka, Happy Camp,
Shingletown, Burney, Mt. Shasta City, Weaverville, Chester, Susanville,
Weed, Gridley, NorCalifia, CA, California.


This webpage was last changed or updated on February 2, 2012
© Green Way Research, Valley Spirit Center, Red Bluff, California, 2008-2012
Index: Taijiquan, Qigong and Yoga