Valley Spirit Center
Green Way Research
Michael P. Garofalo
M.S. Library and Information, B.A. Philosophy
Resume
Green Way Research offers services in Web Publishing, Teaching, Grant Writing, Library Services, Organizing, and Managing.
Mike teaches T'ai Chi Ch'uan, Chi Kung, and Yoga.
Green Way Research
23005 Kilkenny Lane
Red Bluff, California
530-200-3546
Directions
E-mail

Valley Spirit Center
23005 Kilkenny Lane
Red Bluff, California
530-200-3546
Directions
E-mail
T'ai Chi Ch'uan and Chi Kung Public Class Schedule
Private Lessons with Mike Garofalo

Mike began his studies of T'ai Chi Ch'uan and Chi Kung in 1986.
Currently he teaches the Yang Style Taijiquan (24 & 108 Forms), Chen Style Taijiquan (18 Movement Form),
Sun Style Taijiquan (73 Form), and many Qigong Forms and Hatha Yoga.
He teaches the Magic Pearl Qigong.

He has taught Taijiquan and Qigong since 2000 at the Valley Spirit Center.
Mike also teaches many classes at the Tehama Family Fitness Center.
He is the webmaster of Cloud Hands and Green Way Research.
He has attended many Taijiquan workshops and seminars.
Currently, he is studying Chen Style Taijiquan and the Cane.


The Valley Spirit Center includes a large outdoor area for
Taijiquan and Qigong practice and teaching.

Valley Spirit Center
530-200-3546
E-mail
Services by Appointment Only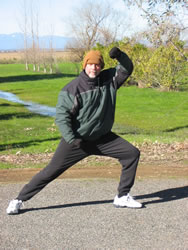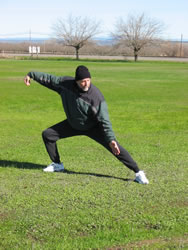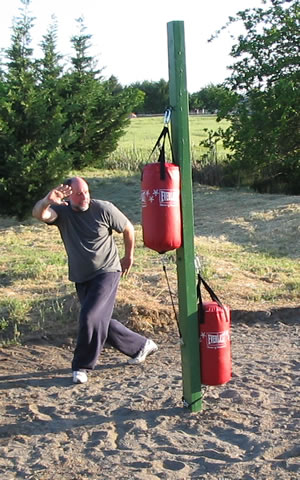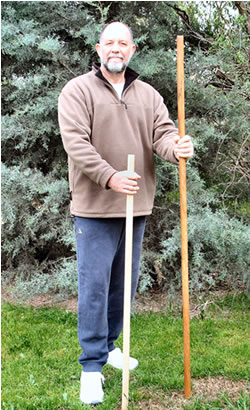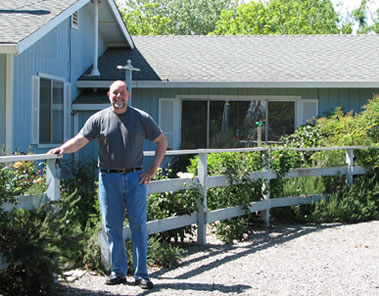 Mike Welcomes You to the Valley Spirit Grove
---
Red Bluff, Tehama County, North Sacramento Valley, Northern California, U.S.A.
Cities and small towns in the area: Sacramento, Davis, Woodland, Vacaville, Marysville, Yuba City,
Williams, Colusa, Willows, Orland, Oroville, Paradise, Durham, Chico, Hamilton City,
Corning, Rancho Tehama, Los Molinos, Vina, Tehama, Proberta, Gerber, Red Bluff,
Manton, Cottonwood, Olinda, Cloverdale, Dairyville, Bend, Centerville, Summit City,
Anderson, Shasta Lake, Palo Cedro, Igo, Ono, Redding, Shasta, Richfield, Fall River,
Montgomery Creek, Alturas, McCloud, Dunsmuir, Yreka, Happy Camp,
Shingletown, Burney, Mt. Shasta City, Weaverville, Chester, Susanville,
Weed, Gridley, NorCalifia, CA, California.


This webpage was last changed or updated on February 2, 2012
© Green Way Research, Valley Spirit Center, Red Bluff, California, 2008-2012
Index: Taijiquan, Qigong and Yoga