Yoga for Seniors
Gentle Yoga, Yoga for Older Persons, Chair Yoga, Safe Yoga
Teaching Yoga to Seniors and the Elderly , Beginning Yoga


Bibliography Quotations Yoga Strength
Research by
Michael P. Garofalo
Valley Spirit Yoga, Red Bluff, California


Bibliography, Links, Guides, Resources
Yoga for Seniors
Gentle Yoga, Yoga for Older Persons, Chair Yoga, Safe Yoga, Beginning Yoga
Teaching Yoga to Seniors and the Elderly


Alphabetical Index to the Cloud Hands Website
The American Yoga Association's Easy Does It Yoga : The Safe and Gentle Way to Health and Well-Being
By Alice Christensen. Touchstone Press, 1999. 192 pages. ISBN: 0684848902.


Chair Yoga for You: A Practical Guide
By Clarissa C. Adkins, Olivette Baugh Robinson, Barbara Leaf Stewart. Create Space , 2011. 82 pages. ISBN: 1456324500.

Chair Yoga: Seated Exercises for Health and Wellbeing
By Edeltraud Rohnfeld. Singing Dragon, 2011. 192 pages. ISBN: 1848190786.

Chi Kung (Qigong, Dao Yin, Chinese Yoga)

Cloud Hands Blog. By Mike Garofalo. Online since 2005. A blog with reflections, notes, suggestions, bibliographies, references, questions and answers, links and quotations about Gardening, Yoga, Mysticism, Walking, Tai Chi, Chi Kung and The Eight Ways.

The Heart of Yoga: Developing a Personal Practice. T. K. V. Desikachar. Revised Edition. Rochester, Vermont, Inner Traditions International, 1995, 1999. Index, 244 pages. Includes the Yoga Sutra by Pantanjali. ISBN: 089281764X. VSCL.
Lilias! AM & PM Yoga Workouts for Seniors
By Lilias Folan. Instructional DVD, 2007. 105 Minutes.


The New Yoga for Healthy Aging: Living Longer, Living Stronger and Loving Every Day
By Susa Francia. HCI, 2007. 365 pages. ISBN: 0757305326.

The New Yoga for People Over 50: A Comprehensive Guide for Midlife and Older Beginners. By Susa Francia. Deerfield Beach, Florida, Health Communications, Inc., 1997. Bibliography, index, 286 pages. ISBN: 1558744533. I have found this book to be both informative and inspiring. VSCL.

Rodney Yee's Yoga for Beginners
Instructional DVD, 2009, 100 minutes.

Senior YogaFit® Teacher Training Manual. Redondo Beach, CA, YogaFit Training Systems Worldwide, 2004. 140 pages. VSCL.

Teaching Yoga to Seniors: Essential Considerations to Enhance Safety and Reduce Risk in a Uniquely Vulnerable Age Group

Yoga as Medicine: The Yogic Prescription for Health and Healing
By Timothy McCall, M.D. and Yoga Journal. Bantam, 2007. 592 pages. ISBN: 0553384066. VSCL.

Yoga for Seniors, Gentle Yoga, Yoga for Older Persons, Chair Yoga: Bibliography, Resources, Quotes, Theory

Yoga for Age 60+: A Guide to a New Journey of Safe Yoga Practice at Home
By Meena Vad. Austin Ashram, 2011. 206 pages. ISBN: 0984532420.

Yoga for Beginners Boxed Set (Yoga for Stress Relief / AM-PM Yoga for Beginners / Essential Yoga for Inflexible People)
Instructional DVD, 600 minutes, 2010.

Yoga for Common Ailments. By Robin Monro, R. Nagarathna and H. R. Nagendra. New York, Fireside Book, Simon and Schuster, 1990. Index, 95 pages. ISBN: 0671705288. VSCL.

Yoga for 50+: Modified Poses and Techniques for a Safe Practice
By Richard Rosen. Berkeley, California, Ulysses Press, 2004. Index, resources, 143 pages. ISBN: 9781569754139. VSCL.

Yoga for Seniors with Jane Adams: Improve balance, strength and flexibility with Gentle Senior Yoga
Instructional DVD, 75 minutes.

Yoga for the Young at Heart: Basic Series 1
By Susan Winter Ward. Instructional DVD, 50 minutes, 2003.


Quotations, Information, Notes

Yoga for Seniors
Gentle Yoga, Yoga for Older Persons, Chair Yoga, Safe Yoga
Teaching Yoga to Seniors and the Elderly


Teaching Yoga to Seniors

1. First, Do No Harm. Join with our physician colleagues in making this our primary intention.

2. Create a Safe Environment. Cultivate ahimsa (nonharming) by encouraging students to honor their own personal journey

and explore their full potential, with compassion and integrity.

3. Encourage Yogic Balance. Sthira sukham asanam: A yoga pose is, by Patanjali's definition, stable and comfortable. Invite

students to challenge themselves, but never strain.

4. Meet People Where They Are. Honor individual abilities and limitations by offering accessible and appropriate

modifications that reflect the intention and function of traditional postures.

5. Emphasize Feeling Over Form. Let go of ideas of how a pose should look. Focus instead on how a pose feels. Teach

students to discriminate between discomfort, which may be welcomed as an inherent part of the growth process, and

pain, which is to be avoided.

6. Honor the Inner Teacher. Don't assume you know what's going on with someone, even if you've asked. Consider yourself

a guide, helping students explore what works best for them.

7. Encourage Gratitude and Joy. Create an environment that celebrates what students can do.

8. Emphasize Fluidity. The Tao's teaching that ''those who are soft and supple are disciples of life'' is particularly important

as the body becomes rigid with age. Minimize static ''holdings.''

9. Use Skillful Language. Encourage and invite rather than direct and demand.

10. Respect Our Scope of Practice. Recognize that what we do as yoga teachers is only part of the integrative health care

landscape. Do only what we are trained to do and refer to other practitioners when necessary.

11. Be a Guardian of Safety. Get CPR/AED training and keep your certification current.

12. Teach People, Not Poses or Conditions. While acknowledging the inevitable changes inherent in life, it is essential

to recognize the unchanging spirit at the heart of all beings.

- Therapeutic Yoga for Seniors, Teacher Training Manual, by 2008 Kimberly Carson and Carol Krucoff.

"Whether and at what point more exercise becomes counterproductive remains uncertain. "In general, it appears that exercise, like any therapy, results in a bell-shaped curve in terms of response and benefit," says Dr. James H. O'Keefe, a cardiologist and lead author of a thought-provoking review article published on Monday in Mayo Clinic Proceedings that examines whether extreme amounts of vigorous exercise, particularly running, can harm the heart. "To date, the data suggests that walking and light jogging are almost uniformly beneficial for health and do increase life span," Dr. O'Keefe says. "But with more vigorous or prolonged exercise, the benefits can become questionable. "I'm a fan of distance running," he adds. "I run. But after about 45 to 60 minutes a day, you reach a point of diminishing returns, and at some point, you risk toxicity." His advice? The study by Dr. Lavie and his colleagues offers excellent guidelines for safe and effective exercise, Dr. O'Keefe says. "Twenty miles a week or less of jogging at a 10- or 11-minute-mile pace can add years to your life span. That's very good news." Indeed it is — especially since that routine happens to replicate almost exactly my own weekly exercise regimen. "I wouldn't automatically discourage people from doing more if they really want to" and are not experiencing side effects, like extreme fatigue or repeated injuries, Dr. O'Keefe continued. "But the message from the latest data is that the sweet spot for exercise seems to come with less.""
- Gretchen Reynolds, Moderation as the Sweet Spot for Exercise

''Current evidence clearly indicates that participation in a regular exercise program is an effective way to reduce and/or prevent a number of the functional declines associated with aging,'' according to the American College of Sports Medicine's statement on Exercise and the Older Adult. As mounting scientific evidence supports the myriad health benefits of regular physical activity, public health officials have launched campaigns to encourage people to become more active. The sad fact is that less than one quarter of all adults exercise regularly and ''physical inactivity is second only to tobacco use as a cause of death in the United States, responsible for an estimated 400,000 deaths per year.'' In 2008, the U.S. Department of Health and Human Services issued their first-ever Physical Activity Guidelines for Americans, which noted: Most health benefits occur with at least 150 minutes a week (the equivalent of five, 30-minute sessions) of moderate intensity physical activity, such as brisk walking. Additional benefits occur with more physical activity."
- Teaching Yoga to Seniors

Tips for Yoga Instructors Over the Age of 65
By Mike Garofalo

1. Listen to your students. Learn about your students. Be aware of the needs of your students.

2. Maintain a regular cross training exercise regimen for yourself. Be an example of a person in good physical condition. Get in shape and stay in shape.

3. Continue your efforts to learn, study, read, and listen. Expand and improve your knowledge. Learn from Master Teachers.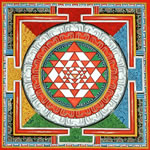 ---
Valley Spirit Yoga
Yoga Practice, Education, and Research


© 2011-2012, Green Way Research, Red Bluff, California
Michael P. Garofalo, All Rights Reserved
Red Bluff, Tehama County, North Sacramento Valley, Northern California, U.S.A.
Cities and small towns in the area: Sacramento, Davis, Woodland, Vacaville, Marysville,
Yuba City, Williams, Colusa, Willows, Orland, Oroville, Paradise, Durham, Chico, Hamilton City,
Corning, Rancho Tehama, Los Molinos, Vina, Tehama, Proberta, Gerber, Red Bluff,
Manton, Cottonwood, Olinda, Cloverdale, Dairyville, Bend, Centerville, Summit City,
Anderson, Shasta Lake, Palo Cedro, Igo, Ono, Redding, Shasta, Richfield, Fall River,
Montgomery Creek, Alturas, McCloud, Dunsmuir, Yreka, Happy Camp,
Shingletown, Burney, Mt. Shasta City, Weaverville, Chester, Susanville,
Weed, Gridley, NorCalifia, CA, California.

This webpage was last modified or updated on November 22, 2012.