Aging Well

Growing Older, Maturity, Senior Living, Old Age, Wise and Old, Mature Lifestyle
Psychology, Self-Help, Self-Therapy, Lifestyle, Self-Improvement, Practical Wisdom
Mental Self-Help, Practical Living, Biblio-Therapy

Research by Michael P. Garofalo, M.S.
Bibliography Quotations Lifestyle Advice From Wise Persons A Good Life Subject Index
Virtue Ethics Pleasure Epicureanism
Bibliography, Links, Resources
Aging Well, Growing Older, Maturity, Senior Living, Old Age
Psychology, Self-Help, Self-Therapy, Self-Improvement, Practical Wisdom
Mental Self-Help, Lifestyle, Practical Living, Biblio-Therapy
These are books I am reading, studying, using or have read that are in my home library in Red Bluff, California or from books borrowed from local public or university libraries. Also, many links to online resources are included.
Advice From Wise Persons: Quotations, Guides, Maxims, Principles

Ageless Body, Timeless Mind: The Quantum Alternative to Growing Old
. By Deepak Chopra, M.D.. New York, Harmony Books, 1993. Index, 342 pages.
ISBN: 0517592576.

Aging as a Spiritual Practice: A Contemplative Guide to Growing Older and Wiser
. By Lewis Richmond. New York, Gotham Books, 2013. 243 pages. ISBN: 9781592407477. VSCL. Insights about aging from a Buddhist priest and meditation leader. Everything changes, everything ages. Kindness and compassion. Acceptance.

Aging Blog Posts to the Cloud Hands Blog

Aging Well: Surprising Guideposts to a Happier Life from the Landmark Harvard Study of Adult Development
By George E. Vaillant, M.D.. Boston, MA, Little,
Brown and Company, 2002. Index, 373 pages. ISBN: 0316989363. Three separate groups of 824 persons were studied during their entire lives. Dr. Vaillant provides some summary analysis, and provides dozens of detailed case studies to illustrate these summary observations. Expanding upon Erick Erikson's Childhood and Society (1950) model for the development of individuals, Dr. Valliant proposes that the six adult life tasks are: identity, intimacy, career consolidation, generatively, keeper of the meaning, and integrity.

Aging with Grace: What the Nun Study Teaches Us About Leading Longer, Healthier, and More Meaningful Lives
By David Snowdon. New York, Bantam, 2002. 256 pages. ISBN: 0553380923. A very popular text with Catholic Christians.

Aligned, Relaxed, Resilient: The Physical Foundations of Mindfulness. By Will Johnson. Boston, Shambhala, 2000. 137 pages. ISBN: 1570625182. VSCL.

American Association for Retired Persons (AARP)

American Senior Fitness Association Links, resources, training, certification.

Anatomy of Movement. By Blandine Calais-Germain. Seattle, Washington, Eastland Press, 1985, 1993. Translated from the French by Nicole Commarmond. Index, 289 pages. ISBN: 0939616173. VSCL.

Arthritis Therapy - Exercise - Tai Chi Chuan and Qigong Bibliography, links, notes, quotes, and references to medical studies.

Awakening at Midlife
A Guide to Reviving Your Spirit, Recreating Your Life, and Returning to Your Truest Self. By Kathleen A. Brehony. New York, Riverhead
Books, 1996. Chapter endnotes, 373 pages. ISBN: 1573226327. Encourages us to work with our dreams, express ourselves in creative ways, enhance relationships, meditate and prayer, honor the body, and expand consciousness. VSCL.
Be an Outrageous Older Woman. By Ruth H. Jacobs. Perennial Books, 1997. Revised edition. 320 pages. ISBN: 0060952539.

Bodybuilding, Weightlifting, and Strength Training for Persons Over 60 Years of Age

Bodymind. By Ken Dychtwald, M.D. Tarcher, 1986. 320 pages. ISBN: 978-0874773750.

Breathing Techniques and Exercises Links, bibliography, quotes, notes, resources.

Bringing Yoga to Life:The Everyday Practice of Enlightened Living. By Donna Farhi. Harper San Francisco, 2003. 250 pages. Notes. ISBN: 0060091142. VSCL.

Buddha Is as Buddha Does: The Ten Original Practices for Enlightened Living
By Lama Surya Das. HarperOne, Reprint Edition, 2007. 288 pages. ISBN: 0060859539. VSCL.

Buddhism: Notes, Reading Lists, Guides. By Mike Garofalo.

Changeology: 5 Steps to Realizing Your Goals and Resolutions
By John C. Norcross, Ph.D. Contributors: Kristin Loberg and Jonathon Norcross. Simon and Schuster, 2012. 272 pages. ISBN: 978-1451657616. VSCL.

Chico State University: Osher Lifelong Learning Institute at Chico State, Chico, California

Chi Kung (Qigong) Chinese yoga for seniors.

Cloud Hands Blog. By Mike Garofalo. Online since 2005. A blog with reflections, notes, suggestions, bibliographies, references, questions and answers, links and quotations about Philosophy, Mind-Body Arts, Gardening, Walking, and The Eight Ways.

Concepts of Leisure: Philosophical Implications. By James F. Murphy. Englewood Cliffs, New Jersey, McGraw Hill, 1974. 267 pages. ISBN: 0131664395.

Death and Dying, Impermanence: Quotes and Sayings

The Denial of Aging: Perpetual Youth, Eternal Life, and Other Dangerous Fantasies
By Muriel R. Gillick, M.D.. Cambridge, Massachusetts, Harvard University Press, 2006. Notes, 332 pages. ISBN: 0674021487. Insightful analysis of the problems and misconceptions about medical care for aging persons. What is the appropriate, effective, and efficient medical care for the healthy, the frail, and the dying older person? How can families, friends, caregivers, and institutions help the aging, and how can they prepare to help themselves. Many disturbing observations and good suggestions by an expert on medical services for the aging. VSCL.


Eight Section Brocade Qigong Eight Treasures Chi Kung (Energy Exercises for seniors). By Michael P. Garofalo. Instructions, notes, links, bibliography, quotations, and charts.


Ellis, Albert (1913-2007), Ph.D. Very influential American psychologist. Formulator of Rational Emotive Behavior Therapy (REBT).


Ellis, Albert. The Albert Ellis Reader: A Guide to Well-Being Using Rational Emotive Behavior Therapy
. Edited by Albert Ellis and Shawn Blau. New York, Citadel Press, Kensington Pub., 1998. Index, bibliography, notes, 375 pages. ISBN: 0806520329. VSCL.


Ellis, Albert. A New Guide to Rational Living.
By Albert Ellis and Robert A. Harper. Third Edition, Thoroughly Revised and Updated for the Twenty-First Century. Chatsworth, CA, Melvin Powers Wilshire Book Company, 1961, 1997. Index, bibliography, 283 pages. ISBN: 0879800429. VSCL.

Ellis, Albert, Ph.D., and Emmett Verlten, Ph.D. Optimal Aging: Get Over Getting Older
Chicago, Illinois, Open Court, 1998. Index, Recommended Reading List, 288 pages. ISBN: 978-0812693833. VSCL.


Essential Spirituality: The 7 Central Practices to Awaken Heart and Mind. By Roger Walsh, M.D., Ph.D.. New York, John Wiley and Sons, Inc., 1999. Index, bibliography, 306 pages. ISBN: 0471330264. The Seven Practices include: "1) Transforming Your Motivation: Reduce Craving and Find Your Soul's Desire; 2) Cultivate Emotional Wisdom: Heal Your Heart and Learn to Love; 3) Live Ethically: Feel Good by Doing Good; 4) Concentrate and Calm Your Mind; 5) Awaken Your Spiritual Vision: See Clearly and Recognize the Sacred in All Things; 6) Cultivate Spiritual Intelligence: Develop Wisdom and Understand Life; 7) Express Spirit in Action: Embrace Generosity and the Joy of Service." VSCL.

Exercise for Frail Elders. By Elizabeth Best-Martini and Kim A. Botenhagen-Digenova. Human Kinetics Publishers, 2003. 228 pages. ISBN: 0736036873.

Exercise for Older Adults: ACE's Guide for Fitness Professionals. By Richard T. Cotton, Christine J. Ekeroth, Holly Yancy, and the American Council on Exercise. Human Kinetics Publishers, 1998. 230 pages. ISBN: 088011942X.

Exuberance: The Passion for Life
. By Kay Redfield Jamison, M.D.. Vintage, 2005. Detailed notes, index, 416 pages. ISBN: 9780375701481. VSCL.
Fallproof!: A Comprehensive Balance and Mobility Training Program. By Debra J. Rose. Human Kinetics Pub., 2003. 299 pages. ISBN: 0736040889.

Fifty-Plus Lifelong Fitness - Senior Fitness and Health

Fitness Educators of Active Adults

Fitness for Seniors: Amazing Body Breakthroughs for Super Health. By Frank K. Wood. FC&A Publishing, 2004. 392 pages. ISBN: 1890957755

Fitness Over Fifty: An Exercise Guide from the National Institue of Aging. By the National Institute on Aging. W.W. Norton and Co., 2003. 136 pages.
ISBN: 1578261368.

Five Animal Frolics Qigong. Chinese energy exercises for seniors. Links, bibliography, quotes and notes. By Michael P. Garofalo.

Foundation for Health in Aging (American Geriatrics Society)

The Gift of Years: Growing Older Gracefully
By Joan Chittister. Blue Bridge, 2010. 222 pages. ISBN: 978-1933346335. Ms. Chittister is a Catholic Benedictine nun.

The Grace in Aging: Awaken as You Grow Older
. By Kathleen Dowling Singh. Boston, Wisdom Publications, 2014. Index, 290 pages. ISBN; 9781614291268. Excellent overview of Buddhist philosophy. VSCL.

Green Way Research Subject Index. The hypertext notebooks and websites of Mike Garofalo.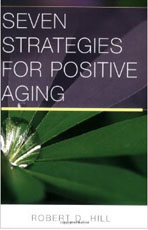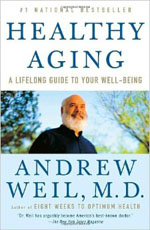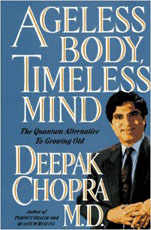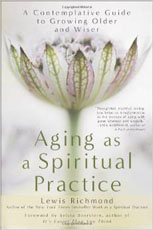 Growing Old is Not for Sissies II: Portraits of Senior Athletes. By Etta Clark. Pomegranate Communications, 1995. 113 pages. ISBN: 0876544782.

Growing Old: The Ultimate Freedom
By Maxwell Jones, M.D.. New York, Insight Books, Human Sciences Press, 1988. Index, references, 116 pages. ISBN: 0898854059. Dr. Jones, a British psychiatrist, and a leader in developing open-ended, democratic, and progressive therapeutic and working groups, wrote this book in his early 80's. In his later years, he admits to being increasingly influenced by holistic, synergistic, Eastern, mystical, intuitive, and open models of life and social relations. He stresses the need for older persons to be engaged with others in groups, discussion circles, therapeutic communities, continuing education, ashram types of residential retreats, and spiritual quests.

Grow Younger, Live Longer: Ten Steps to Reverse Aging
By Deepak Chopra, M.D., and David Simon, M.D. New York, Harmony Books, 2001. References, index,
289 pages. ISBN: 0609600796. Practical suggestions for improving your health and enhancing chances for longevity by changing your perceptions and beliefs, getting deep rest, nurturing your body with healthy food, using nutritional supplements wisely, using mind/body integration techniques, exercising, eliminating toxins, becoming more creative, living with loving-kindness, and maintaining a youthful mind. "The mind/body techniques of tai chi and qigong are centuries old. Their graceful slow movements improve balance, flexibility and strength, enhancing both physical and mental well-being. We encourage you to find a local tai chi or qigong class and use these beautiful movements to awaken mind/body integration." p. 123. VSCL.

The Healing Promise of Qi: Creating Extraordinary Wellness Through Qigong and Tai Chi
By Roger Jahnke, O.M.D.. Chicago, Contemporary Books, 2002. Index, notes, extensive recommended reading list, 316 pages. ISBN: 0809295288. VSCL.

Health and Fitness: Taijiquan and Qigong Links, bibliography, quotes, notes.

Healthy Aging: A Lifelong Guide to Your Well-Being
By Andrew Weil, M.D.. Anchor, 2007. 368 pages. ISBN: 978-0307277541.

How to Feel Good As You Age: A Voice of Experience. By John Barnett. Acton, Massachusetts, Vander Wyk and Burnham, 2000. Index, bibliography, 346 pages.
ISBN: 1889242071. Practical advice by a very active senior citizen from Seattle. Good tips on planning, positive attitude, assertiveness, lifestyle changes, communicating your needs, direct action to improve you life, social relations, spirituality, and managing the details or life.

How to Live a Good Life: Advice from Wise Persons
I'm Too Young To Be Seventy
By Judith Viorst. Illustrated by Laura Gibson.


Integral Life Practice: A 21st-Century Blueprint for Physical Health, Emotional Balance, Mental Clarity, and Spiritual Awakening
By Ken Wilbur, Terry Patten, Adam Leonard, and Marco Morelli. Integral Books, 2008. Index, 416 pages. ISBN: 1590304675. VSCL.

Lifestyle Advice from Wise Persons
The Longevity Diet: The Only Proven Way to Slow the Aging Process and Maintain Peak Vitality Through Caloric Restriction
By Brian M. Delaney and Lisa Walford. De Capo Lifelong Books, 3rd Edition, 2010. 352 pages. ISBN: 978-1600940385.


One Old Druid's Final Journey. Notebooks of the Librarian of Gushen Grove, Mike Garofalo.


Osher Lifelong Learning Institute at Chico State, Chico, California


Qigong (Chi Kung, Tao Yin, Chinese Yoga): Lessons, History, Bibliography, Links, Quotes, Research Chinese yoga for seniors.


Religion, Theology and Spirituality: My Own Opinions and Ideas I am an Epicurean and atheist. I think organized religions are a negative influence.


Rules for Aging: Resist Normal Impulses, Live Longer, Attain Perfection
By Roger Rosenblatt. Harcourt, 2000. 160 pages. ISBN: 978-0151006595. Witty, wry, humorous, and realistic maxims for aging with a wise smile.

SeniorNet SeniorNet's mission is to provide older adults education for and access to computer technologies to enhance their lives and enable them to share their knowledge and wisdom.

Seven Strategies for Positive Aging.
By Robert D. Hill, Ph.D.. New York, W.W. Norton and Co., 2008. Index, references, 63 pages. ISBN: 978-0393705232. VSCL.

70 Things to Do When You Turn 70
By Mark Evan Chimsky. Sellers Publishing Co., 2013. 304 pages. ISBN: 978-1416209157.

Strength Training for Persons Over 60 Years of Age

Tai Chi Chuan (Taijiquan) Chinese exercise for seniors.

The Ten Golden Rules: Ancient Wisdom from the Greek Philosophers on Living the Good Life. By M.S. Soupios and Panos Mourdoukoutas. Charlottsville, Virginia, Hampton Roads Pub., 2009. 128 pages. Both authors are professors at Long Island University, C. W. Post Campus. ISBN: 9781571746054. VSCL.

The Thinker's Way: 8 Steps to a Richer Life (Think Critically, Live Creatively, Choose Freely)
. By John Chaffee, Ph.D.. Boston, Little, Brown and Co, c1998. Index, recommended reading, 420 pages. ISBN: 0965681076. VSCL.

Thinking Critically
. By John Chaffee, Ph.D.. Boston, Wadsworth Pub., 2012. 10th Edition. Index, glossary, 575 pages. ISBN: 9780495908814. John Chaffee, Ph.D., is a professor of philosophy at The City University of New York, where he has developed a Philosophy and Critical Thinking program. VSCL.
Time and the Art of Living
By Robert Grudin. New York, Ticknor and Fields, 1982. 189 pages. ISBN: 0899197892. VSCL.


Touching, Touch, Hands, Fingers


Toward a Psychology of Being. By Abraham Maslow. Reprint of 1962 First Edition. Martino Fine Books, 2011. 228 pages. ISBN: 978-1614270676. VSCL.


Trail Guide to the Body: How to Locate Muscles, Bones and More. By Andrew Biel, LMP. By Andrew Biel. Illustrations by Robin Dorn, LMP. Boulder, Colorado, Books of Discovery, 1997, 2005, 3rd Edition. Index, glossary, 422 pages. ISBN: 9780965853453. A very good resource and reference tool written by an experienced massage therapist. A good book for learning palpatory and anatomy skills. VSCL.


Travels with Epicurus: A Journey to a Greek Island in Search of a Fulfilled Life
By Daniel Klein. New York, Penguin Books, 2012. 164 pages. ISBN: 9780143126621. at the age of 73, Daniel Kein, takes a suitcase of books with him, and goes to live on the Greek island of Hydra in the village of Kamini. He uses his clear and keen mind to contemplate a philosophy of old age. His cogent observations and humor provide the reader with a wonderful reflection on living a meaningful, authentic, and realistic old age. He draws on a variety of philosophers and psychologists to support his conclusions. The cool and warm breezes of the Agean Sea bring a fresh perspective to his useful meditations on living well in old age. VSCL.

VSCL = Valley Spirit Center Library, Red Bluff, California

Well Being: Bibliography, Links, Resources, Quotations, Fitness

Willpower, Behavioral Change: Quotes, Sayings, Notes

Yoga: Bibliography, Links, Resources, Fitness
Lifestyle Advice from Wise Persons
Index to A Philosopher's Notebooks
Quotations, Sayings, Quips, Maxims
Aging Well, Senior Living, Growing Older, Maturity, Aging Gracefully
Tips for a successful exercise program for the elderly:
1. Make a realistic assessment of your current physical fitness condition.
2. Start off slow and be patient.
3. Include exercises for improving your aerobic capacity, your strength,
and your flexibility and range of movement.
4. Establish and maintain your exercise program. Develop a positive habit for exercise.
5. Find exercise activities that your enjoy. Vary your exercise rountines.
6. Enjoy exercise activities with others, but don't depend upon others to exercise.
7. Be realistic about your exercise goals in the long run.
"It's paradoxical that the idea of living a long life appeals to everyone, but the idea of getting old doesn't appeal to anyone."
- Andy Rooney
"How old would you be if you didn't know how old you was?"
- Satchel Paige
"But who you are is not a concept in the sky, and it's not a record of you accomplishments either. The most original and creative side of you can re-emerge only when you get time of your own, free time, wide-open time, uncommitted time, time in which to go after dreams or do absolutely nothing if you choose. Without it you can't have a self."
- Barbara Sher, It's Only Too Late If You Don't Start Now, 1998, p 228
"Age has no reality except in the physical world. The essence of a human being is resistant to the passage of time. Our inner lives are eternal, which is to say that our spirits remain as youthful and vigorous as when we were in full bloom. Think of love as a state of grace, not the means to anything, but the alpha and omega. An end in itself."
- Gabriel Garcia Marquez
"America is growing older at an unprecedented rate. The number of people 65 and older is larger than ever before, and those 85 and older constitute the fastest growing segment of the population. When the baby boom generation enters its senior years, between 2010 and 2030, it is projected that one in five Americans will be over 65."
- American Geriatric Society, What is Geriatrics?
"The older I get, the more I see there are these crevices in life where things fall in and you just can't reach them to pull them back out. So you can sit next to them and weep or you can get up and move forward. You have to stop worrying about who's not here and start worrying about who is."
- Alex Witchel
Aging Quotations: Compilations, Links, Resources
"You don't stop laughing when you grow old, you grow old when you stop laughing."
- George Bernard Shaw
"Men do not quit playing because they grow old; they grow old because they quit playing."
- Oliver Wendell Holmes Jr.

"It is not the young man who should be considered fortunate but the old man who as lived well, because the young man in his prime wanders much by chance, vacillating in his beliefs, while the old man has docked in the harbour, have safeguarded his true happiness."
- Epicurus
"I've reached the age where bruises are formed from failures within rather than accidents without."
- Nicole Krauss
"Ten Ways to Inspire People to Keep Fit: Be a role model; make fitness fun; be both active and productive; make workouts short and sweet; extol the benefits; train for a charity event together; set short-term goals; offer to be a workout partner; use inspirational music; don't preach, lecture or nag. "
- American Council on Exercise
"There is a fountain of youth: it is your mind, your talents, the creativity you bring to your life and the lives of people you love. When you learn to tap this source, you will truly have defeated age."
- Sophia Loren
"So far as motivational status is concerned, healthy people have sufficiently gratified their basic needs for safety, belongingness, love, respect and self-esteem so that they are motivated primarily by trends to self-actualization (defined as ongoing actualization of potentials, capacitates and talents, as fulfillment of mission (or call, fate, destiny, or vocation), as a fuller knowledge of, and acceptance of, the person's own intrinsic nature, as an unceasing trend toward unity, integration or synergy within the person. .. These healthy people are there defined by describing their clinically observed characteristics. These are:
1. Superior perception of reality.
2. Increased acceptance of self, of others and of nature.
3. Increased spontaneity.
4. Increase in problem-centering.
5. Increased detachment and desire for privacy.
6. Increased autonomy, and resistance to enculturation.
7. Greater freshness of appreciation, and richness of emotional reaction.
8. Higher frequency of peak experiences.
9. Increased identification with the human species.
10. Changed and improved interpersonal relations.
11. More democratic character structure.
12. Greatly increased creativeness.
13. Certain changes in the value system."
- Toward a Psychology of Being. Abraham Maslow. New Jersey, Van Nostrand, 1962. 3rd Edition, Wiley, 1998. 320 pages. ISBN: 0471293091. pp.23-24
1. Be impeccable with your word.
2. Don't take anything personally.
3. Don't make assumptions.
4. Always do your best.
- Don Miguel Ruiz, The Four Agreements: A Practical Guide to Personal Freedom
"And meanwhile time goes about its immemorial work of making everyone look and feel like shit."
- Martin Amis
"The great secret that all old people share is that you really haven't changed in seventy or eighty years. Your body changes, but you don't change at all. And that, of course, causes great confusion."
- Doris Lessing
"With 3.3 million residents age 65 and older, California is home to the largest elderly population in the United States. This age group is expected to have an overall 112 percent increase between 1990 and 2020."
- CSU Sacramento Gerontology Program
"Seriously, however, I learn a lot about my physical life in the aging and changing of my body."
- Malcolm Boyd
"Maybe it's true that life begins at fifty. But everything else starts to wear out, fall out, or spread out."
- Phyllis Diller
"Preparation for old age should begin not later than one's teens. A life which is empty of purpose until 65 will not suddenly become filled on retirement."
- Dwight L. Moody
"The wiser mind mourns less for what age takes away than what it leaves behind."
- William Wordsworth
"Aging is not lost youth but a new stage of opportunity and strength."
- Betty Friedan
"An estimated 13.4 million Americans practice yoga or other mind-body exercises such as tai chi, according to a 2003 survey by the Sporting
Goods Manufacturers Association. Of those, an estimated 1.6 million were 55 or older."
- Red Bluff Daily News, 8 Feb 2005, 6A.
"Exuberance" derived from the Latin exuberance― ex, "out of," + uberare, "to be fruitful, to be abundant"― is as its core a concept of fertility. Exuberance in nature is defined by lush, profuse, riotous growth; it is an overflowing, opulent, and copious abundance. ... In our time, "exuberance" usually denotes a mood or temperament of joyfulness, ebullience, and high spirits, a state of overflowing energy and delight. It is more energetic than joy and enthusiasm but less intense, although of longer duration, than ecstasy. The origins of the concept of exuberance in the cyclic fertility of nature, now largely forgotten, remain critical to understanding it as a primitive life force vital to survival."
- Kay Redfield Jamison, M.D. Exuberance: The Passion for Life
"I think you have to relax about aging. What else can you do?"
- Felicity Kendal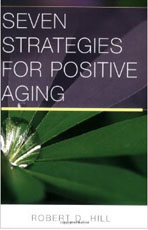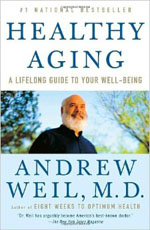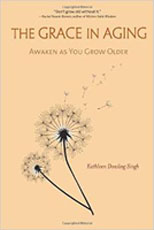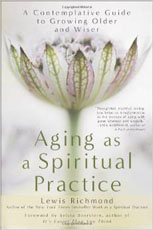 "The Greeks understood the mysterious power of the hidden side of things. The bequeathed to us one of most beautiful words in our language― the word 'enthusiasm'― en theos― a god within. The grandeur of human actions is measured by the inspiration from which they spring. Happy is he who bears a god within, an who obeys it."
- Louis Pasteur

"Any fear of aging, I think, is simply vanity.
- Leighton Meester

"Let no one be slow to seek wisdom when he is young nor weary in the search of it when he has grown old. For no age is too early or too late for the health of the soul. And to say that the season for studying philosophy has not yet come, or that it is past and gone, is like saying that the season for happiness is not yet or that it is now no more. Therefore, both old and young alike ought to seek wisdom, the former in order that, as age comes over him, he may be young in good things because of the grace of what has been, and the latter in order that, while he is young, he may at the same time be old, because he has no fear of the things which are to come. So we must exercise ourselves in the things which bring happiness, since, if that be present, we have everything, and, if that be absent, all our actions are directed towards attaining it."
- Epicurus, Letter to Menoeceus

"Through processes embedded in valued subjective experience we have learned that disciplining how we think and feel about ourselves and our health is as important to well-being as any physiological markers of disease. Positive Aging describes a process whereby we take control of our own late life experiences by discovering meaning in growing old that transcends the deteriorative processes of aging. Positive Agers posses four characteristics: (a) mobilizing resources to meet the challenges of aging, (b) making life choices that preserve well-being, (c) cultivating flexibility to deal with age-related decline, and (d) focusing on the positives (verses the negatives) in old age."
- Robert T. Hill

"Wisdom comes with winters."
- Oscar Wilde

"I will never be an old man. To me, old age is always 15 years older than I am."
Bernard M. Baruch

"There is no old age. There is, as there always was, just you."
- Carol Matthau

"Aging is not 'lost youth' but a new stage of opportunity and strength."
- Betty Friedan

"Nobody grows old merely by living a number of years. We grow old by deserting our ideals. Years may wrinkle the skin, but to give up enthusiasm wrinkles the soul."
- Samuel Ullman

"Wisdom doesn't automatically come with old age. Nothing does - except wrinkles. It's true, some wines improve with age. But only if the grapes were good in the first place."
- Abigail Van Buren

"The problems of aging present an opportunity to rethink our social and personal lives in order to ensure the dignity and welfare of each individual."
- Daisaku Ikeda

"We are not victims of aging, sickness and death. These are part of the scenery, not the seer, who is immune to any form of change. The seer is the spirit, the expression of eternal being."
- Deepak Chopra

"Age is an issue of mind over matter. If you don't mind, it doesn't matter."
- Mark Twain

"Now is the time to become a myth."
- Diane Von Furstenberg

"Spring passes and one remembers one's innocence.
Summer passes and one remembers one's exuberance.
Autumn passes and one remembers one's reverence.
Winter passes and one remembers one's perseverance."
- Yoko Ono

"The wisest are the most annoyed at the loss of time."
- Dante Alighieri

"No one can avoid aging, but aging productively is something else."
- Katharine Graham

"At age 20, we worry about what others think of us. At age 40, we don't care what they think of us. At age 60, we discover that they haven't been thinking of us at all."
- Ann Landers

"Age appears to be best in four things: old wood is best to burn, old wine to drink, old friends to trust, and old authors to read."
- Francis Bacon

"The curse of mortality. You spend the first portion of your life learning, growing stronger, more capable. And then, through no fault of your own, your body begins to fail. You regress. Strong limbs become feeble, keen senses grow dull, hardy constitutions deteriorate. Beauty withers. Organs quit. You remember yourself in your prime, and wonder where that person went. As your wisdom and experience are peaking, your traitorous body becomes a prison."
- Brandon Mull

"In terms of days and moments lived, you'll never again be as young as you are right now, so spend this day, the youth of your future, in a way that deflects regret. Invest in yourself. Have some fun. Do something important. Love somebody extra. In one sense, you're just a kid, but a kid with enough years on her to know that every day is priceless."
- Victoria Moran

"Anyone who stops learning is old, whether at twenty or eighty. Anyone who keeps learning stays young. The greatest thing in life is to keep your mind young."
- Henry Ford

"He who is of a calm and happy nature will hardly feel the pressure of age, but to him who is of an opposite disposition, youth and age are equally a burden."
- Plato

"The deepest definition of youth is life as yet untouched by tragedy."
- Alfred North Whitehead

"Youth is the gift of nature, but age is a work of art."
- Stanislaw Jerzy Lec

"Growing old is no more than a bad habit which a busy man has no time to form."
- Adre Maurois

Seven Strategies for Positive Aging

1. You can find meaning in old age.
2. You're never to old to learn.
3. You can use the past to cultivate wisdom.
4. You can strengthen life-span relationships.
5. You can promote growth through giving and receiving help.
6. You can forgive yourself and others.
7. You can possess a grateful attitude.
- Robert T. Hill, Ph.D., Seven Strategies for Positive Aging, 2008

"You can free yourself from aging by reinterpreting your body and grasping the link between belief and biology.
- Deepak Chopra

"Aging is an inevitable process. I surely wouldn't want to grow younger. The older you become, the more you know; your bank account of knowledge is much richer."
- William Holden

"Old minds are like old horses; you must exercise them if you wish to keep them in working order."
- John Adams

A New Weekly Workout Plan

Monday
Beat around the bush
Lift myself up by the bootsraps
Make mountains out of mole hills
Get all fired up
Jump to conclusions
Climb the walls

Tuesday
Drag my heels
Make my point
Push my luck
Pull my own load
Hit the nail on the head

Wednesday
Bend over backwards
Jump on the Band Wagon
Grab all I can get
Run around in circles
Shoulder my share of responsibility

Thursday
Shop till I drop
Hang loose
Grind to a halt
Rest and recuperate

Friday
Push it to the limit
Pull out all the stops
Add fuel to the fire
Pave the roadway to hell
Throw it all away

Saturday
Open a can of worms
Put my foot in my mouth
Start the ball rolling
Go over the edge

Sunday
Pick up the pieces.
Wade through the morning paper
Lift my spirits
Toot my own horn

- Mike Garofalo, 2005, Aging Well




Twenty Rules for Optimal Living in the 21st Century

1. Face Reality
2. Take Action
3. Create Yourself
4. Accept Responsibility
5. Do It Now
6. You Can't Change the Past
7. Act Like a Scientist
8. Work, Work, Work and Practice, Practice, Practice
9. Push Yourself
10. Do and Feel
11. There's No Gain Without Pain
12. Accept and Forgive Yourself Unconditionally
13. Live for Now and for the Future
14. Commit Yourself
15. Take Risks
16. Be Interested in Yourself and in Others
17. Remain Flexible
18. Use It Or Lose It
19. Accept Uncertainty
20. Don't Expect Heaven on Earth

Albert Ellis, Ph.D., and Emmett Verlten, Ph.D. Optimal Aging: Get Over Getting Older
Chicago, Illinois, Open Court, 1998. Index, Recommended Reading List, 288 pages. ISBN: 978-0812693833. VSCL.

Lifestyle Advice from Wise Persons

Index to A Philosopher's Notebooks
---
Research by
Michael P. Garofalo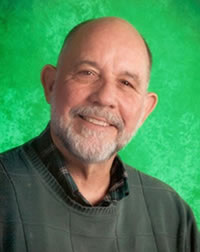 Michael P. Garofalo, A Brief Biography
Green Way Research, Red Bluff, California
This webpage was last updated on February 24, 2016.

This webpage was first distributed online on October 16, 2014.

Brief Biography of Michael P. Garofalo, M.S.
Index to A Philosopher's Notebooks
Green Way Research Subject Index
Older Persons Fitness, Exercise, Strength Training, Tai Chi, Qigong, Personal Trainer
Senior Fitness, Exercise, Yoga, Taijiquan, Chi Kung, Yoga, Pilates, Meditation, Walking
Mature Persons Fitness, Exercise, Strength Training, Walking, Meditation, Yoga
Senior's Fitness, Exercise, Strength Training, T'ai Chi Ch'uan, Qigong, Yoga, Meditation
Instruction, Classes, Lectures, Seminars, Training, Lessons, Group Instruction
Over 55 Fitness, Over 60 Fitness, Over 65 Fitness, Over 70 Fitness, Over 75 Fitness
Exercise, Strength Training, Tai Chi, Qigong, Yoga, Meditation, Walking
Grandmother, Grandfather, Older, Elderly, Great Grandmother, Great Grandfather
Aging, Aged, Old, Senior, Seniors, Octogenarian, Old Ones, Elder, Elders, Senior
Quotes, Quotations, Sayings, Quips, Maxims, Wisdom, Observations, Wit
Golden Years, Codger, Codgers, Old Man, Old Woman, Patriarch,
Matriarch, Oldster, Golden Ager, Old Timer, Geriatrics, Gerontology,
Retired Person's Fitness, Retirees, Retirement,
Retiree Fitness, Senior Fitness, Seniors' Fitness
Easy Workouts, Light Exercise, Mild Exercise, Moderate Exercise
Hatha Yoga, Raja Yoga, Fitness Yoga, Pilates, Mat Exercises, Mindfulness Exercises
Fitness, Exercise, Strength Training, Tai Chi, Taijiquan, Chi Kung, Qigong, Yoga, Meditation, Walking
Personal Instruction, Classes, Lectures, Workshops, Seminars, Training, Lessons Group Instruction
Red Bluff, Tehama County, North Sacramento Valley, Northern California, U.S.A.
Cities and small towns in the area: Oroville, Paradise, Durham, Chico, Hamilton City,
Corning, Rancho Tehama, Los Molinos, Vina, Tehama, Proberta, Gerber,
Manton, Cottonwood, Olinda, Cloverdale, Dairyville, Bend, Centerville, Summit City
Anderson, Shasta Lake, Palo Cedro, Igo, Ono, Redding, Shasta, Colusa, Willows,
Richfield, Fall River, Montgomery Creek, Alturas, McCloud, Dunsmuir, Yreka, Happy Camp,
Shingletown, Burney, Mt. Shasta City, Weaverville, Williams, Chester, Orland,
Susanville, Weed, Gridley, Marysville, Yuba City, NorCalifia, CA, California.