In Honor of the Goddess


Research by
Michael P. Garofalo
Green Way Research, Red Bluff, California
Prayers Songs Chants Mantras Tara Goddess
Shakti Devi of Tantra (India and Tibet) Queen Mother of the West (China)
Cloud Hands Blog Nature Spirits
One Old Druid's Final Journey Nature Spirituality Rituals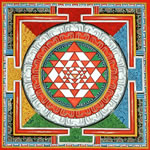 ---
Valley Spirit Yoga
Yoga Practice, Education, and Research


© 2012, Green Way Research, Red Bluff, California
Michael P. Garofalo, All Rights Reserved
Red Bluff, Tehama County, North Sacramento Valley, Northern California, U.S.A.
Cities and small towns in the area: Sacramento, Davis, Woodland, Vacaville, Marysville,
Yuba City, Williams, Colusa, Willows, Orland, Oroville, Paradise, Durham, Chico, Hamilton City,
Corning, Rancho Tehama, Los Molinos, Vina, Tehama, Proberta, Gerber, Red Bluff,
Manton, Cottonwood, Olinda, Cloverdale, Dairyville, Bend, Centerville, Summit City,
Anderson, Shasta Lake, Palo Cedro, Igo, Ono, Redding, Shasta, Richfield, Fall River,
Montgomery Creek, Alturas, McCloud, Dunsmuir, Yreka, Happy Camp,
Shingletown, Burney, Mt. Shasta City, Weaverville, Chester, Susanville,
Weed, Gridley, NorCalifia, CA, California.

This webpage was last updated on August 19, 2012.
In Honor of the Goddess, Devi, Divine Mother, Shakti, Mother Earth