Tranquility

Serenity, Inner Peace, Contentment, Solitude, Unruffled, Peace of Mind, Atraxia
Imperturbable, Calmness, Unflappable, Untroubled

Quotations, Sayings, Aphorisms, Quips, Quotes, Wisdom, Poetry

Compiled by Michael P. Garofalo

Green Way Research, Red Bluff, California
Touching Seeing Hearing Smelling Tasting Senses Hands Somaesthetics

"It is in your power to withdraw yourself whenever you desire. Perfect tranquility within consists in the good ordering of the mind, the realm of your own."
- Marcus Aurelius, Meditations
"Our life depends on the kind of thoughts we nurture. If our thoughts are peaceful, calm, meek, and kind, then that is what our life is like. If our attention is turned to the circumstances in which we live, we are drawn into a whirlpool of thoughts and can have neither peace nor tranquility."
- Thaddeus of Vitovnica, Our Thoughts Determine Our Lives: The Life and Teachings of Elder Thaddeus of Vitovnica
"Seek not that the things which happen should happen as you wish; but wish the things which happen to be as they are, and you will have a tranquil flow of life."
- Epictetus, Encheiridion, VIII
"What is first seen as a loss is now seen as a gain. For he finds solitude, not in far off, quite places; he creates it out of himself, spreads it around him, wherever he may be, because he loves it and slowly he ripens in this tranquility. For the inner process is beginning to unfold, stillness is extraordinarily important."
- Janwillem van de Wetering
"Ataraxia (ἀταραξία, "tranquility") is a Greek term used by Pyrrho and Epicurus for a lucid state of robust tranquility, characterized by ongoing freedom from distress and worry. For Epicureanism, ataraxia was synonymous with the only true happiness possible for a person. It signifies the state of robust tranquility that derives from eschewing faith in an afterlife, not fearing the gods because they are distant and unconcerned with us, avoiding politics and vexatious people, surrounding oneself with trustworthy and affectionate friends and, most importantly, being an affectionate, virtuous person, worthy of trust. For Pyrrhonism, given that neither the sense impressions nor the intellect, nor both combined, is a sufficient means of knowing and conveying truth, one suspends judgement on dogmatic beliefs or anything non-evident. It is from this suspension of belief ataraxia arises as one realizes one thing is 'no more' than that. For Stoicism also sought mental tranquility and saw ataraxia as something to be highly desired, often making use of the term. For them, the analogous state, attained by the Stoic sage, was the absence of passion or apatheia."
- Ataraxia, Wikipedia
"Thus Gotama Buddha walked toward the town to gather alms, and the two samanas recognized him solely by the perfection of his repose, by the calmness of his figure, in which there was no trace of seeking, desiring, imitating, or striving, only light and peace"
- Hermann Hesse, Siddhartha
"These examples suggest what one needs to learn to control attention. In principle any skill or discipline one can master on one's own will serve: meditation and prayer if one is so inclined; exercise, aerobics, martial arts for those who prefer concentrating on physical skills. Any specialization or expertise that one finds enjoyable and where one can improve one's knowledge over time. The important thing, however, is the attitude toward these disciplines. If one prays in order to be holy, or exercises to develop strong pectoral muscles, or learns to be knowledgeable, then a great deal of the benefit is lost. The important thing is to enjoy the activity for its own sake, and to know that what matters is not the result, but the control one is acquiring over one's attention."
- Mihaly Csikszentmihalyi, Finding Flow: The Psychology Of Engagement With Everyday Life
"Poetry is the spontaneous overflow of powerful feelings: it takes its origin from emotion recollected in tranquility."
- William Wordsworth
"When even one virtue becomes our nature, the mind becomes clean and tranquil. Then there is no need to practice meditation; we will automatically be meditating always."
- Swami Satchidananda, The Yoga Sutras
"Yoga is bringing suppleness in body, calmness in mind, kindness in heart and awareness in life."
- Amit Ray
"I am sustained by the tranquility of an upright and loyal heart."
- Peter Stuyvesant
"In your occupations, try to possess your soul in peace. It is not a good plan to be in haste to perform any action that it may be the sooner over. On the contrary, you should accustom yourself to do whatever you have to do with tranquility, in order that you may retain the possession of yourself and of settled peace."
- Jeanne Marie Bouvier de la Motte Guyon
"There is a place so pure and true, beyond your deep and restless thoughts you'll find an imaginative longitude for dear shelter, completely lost in time... It's made of love, of magic dreams, where you can be yourself and free... Where roses of white and scarlet bloom...tranquility, waves kissing shore... A place you'll never want to leave, a place for dreamers to believe... So, spread the wings and let your soul fly up high and reach your castle in the sky..."
- Oksana Rus
Advice Beauty Bibliography Blog Body-Mind Broad Minded Cheerfulness
Contemplation Desires Dharmapada Sutra Education Epicureanism Equanimity
Feeling Fitness Five Senses Friendship Gardening Generosity
Happiness Hedonism Hospitality Independence Kindness Learning Links
Meditation Memory Mindfulness Moderation Open Minded Paramitas
Patience Philosophy Play Pleasures Qigong Reading Self-Reliance
Sensory Pleasures Simplicity Solitude Somaesthetics Stoicism Taijiquan
Tao Te Ching Thinking Tolerance Touching Tranquility Vigor Vision
Walking Willpower Wisdom Wonder Zen Precepts
"Because we want to be inwardly secure, we are constantly seeking methods and means for this security, and thereby we create authority, the worship of another, which destroys comprehension, that spontaneous tranquility of mind in which alone there can be a state of creativeness."
- Jiddu Krishnamurti, The First and Last Freedom
"Whenever I gaze up at the moon, I feel like I'm on a time machine. I am back to that precious pinpoint of time, standing on the foreboding - yet beautiful - Sea of Tranquility. I could see our shining blue planet Earth poised in the darkness of space."
- Astronaut Buzz Aldrin
"If you are driven by fear, anger or pride nature will force you to compete. If you are guided by courage, awareness, tranquility and peace nature will serve you."
- Amit Ray, Nonviolence: The Transforming Power
"Periods of tranquility are seldom prolific of creative achievement. Mankind has to be stirred up."
- Alfred North Whithead
"Living in harmony with one another brings inner tranquility"
- Lailah Gifty Akita,
Pearls of Wisdom: Great mind
"And here lies the essential difference between Stoicism and the modern-day 'cult of optimism.' For the Stoics, the ideal state of mind was tranquility, not the excitable cheer that positive thinkers usually seem to mean when they use the word, 'happiness.' And tranquility was to be achieved not by strenuously chasing after enjoyable experiences, but by cultivating a kind of calm indifference towards one's circumstances."
- Oliver Burkeman, The Antidote: Happiness for People Who Can't Stand Positive Thinking
"It is in vain to say human beings ought to be satisfied with tranquility: they must have action; and they will make it if they cannot find it."
- Charlotte Bronte
"Only the development of compassion and understanding for others can bring us the tranquility and happiness we all seek."
- Dalai Lama XIV
"Happiness is a state of awareness, which comes from tranquility, service, love, grace, and forgiveness."
- Debasish Mridha
"Movement is tranquility."
- Stirling Moss
"The real spiritual progress of the aspirant is measured by the extent to which he achieves inner tranquility."
- Swami Sivananda
"Happiness is the inner perception of calmness, tranquility and joy. ... Every moment is precious and beautiful, filled with love, joy, peace, tranquility, and serenity."
- Debasish Mridha
"Fanny spoke her feelings. "Here's harmony!" said she; "here's repose! Here's what may leave all painting and all music behind, and what may tranquillise every care, and lift the heart to rapture! When I look out on such a night as this, I feel as if there could be neither wickedness nor sorrow in the world; and there certainly would be less of both if the sublimity of Nature were more attended to, and people were carried more out of themselves by contemplating such a scene."
- Jane Austen, Mansfield Park
"Religion is, as it were, the calm bottom of the sea at its deepest point, which remains calm however high the waves on the surface may be."
- Ludwig Wittgenstein, Culture and Value
"There are three things in life...not worrying what they are, not caring what others may think they are, and enjoying the wonder of what they might be."
- Tom Althouse
"We are not going to change the whole world, but we can change ourselves and feel free as birds. We can be serene even in the midst of calamities and, by our serenity, make others more tranquil. Serenity is contagious. If we smile at someone, he or she will smile back. And a smile costs nothing. We should plague everyone with joy. If we are to die in a minute, why not die happily, laughing? (136-137)"
- Swami Satchidananda, The Yoga Sutras
"The more tranquil a man becomes, the greater is his success, his influence, his power for good. Calmness of mind is one of the beautiful jewels of wisdom."
- James Allen
"Fame and tranquility can never be bedfellows."
- Michel de Montaigne
"Only your surface is disturbed; in your deepness there is stillness and total tranquility."
- Bryant McGill
"It is impossible to control outcomes or results, although most of us have been programmed from a very young age to believe otherwise. The idea that we can perform actual 'magic' causes tremendous dysfunction, unnecessary suffering and prevents the development of emotional resilience."
- Christopher Dines, Mindfulness Burnout Prevention: An 8-Week Course for Professionals
How to Live a Good Life: Advice from Wise Persons
"Fall in love
with the energy
of the mornings

trace your fingers
along the lull
of the afternoons

take the spirit
of the evenings
in your arms
kiss it deeply

and then
make love
to the tranquility
of the nights."
- Sanober Khan
"The ultimate goal of therapy... it's too hard a question. The words come to me like tranquility, like fulfillment, like realizing your potential."
- Irvin D. Yalom
"The fact that one can lose one's sense of self in an ocean of tranquility does not mean that one's consciousness is immaterial or that it presided over the birth of the universe."
- Sam Harris
"The positive vibrations of unregulated joy, peace, happiness and tranquility is freedom."
- T.F. Hodge, From Within I Rise
"Live each day with ecstatic serenity"
- Lailah Gifty Akita, Pearls of Wisdom: Great mind
"Seek happiness in tranquility and avoid ambition even if it be only the apparently innocent one of distinguishing yourself in science and discoveries."
- Mary Shelley
"There will be calmness, tranquility, when one is free from external objects and is not perturbed."
- Bruce Lee
"Composure is the first rung of leadership."
- Junaid e Mustafa
"Better one handful with tranquility than two handfuls with toil and chasing after the wind"
- Ecclesiastes, 4.6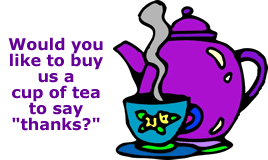 "Accept the universe
As the gods gave it to you.
If the gods wanted to give you something else
They'd have done it.

If there are other matters and other worlds
There are."
- Alberto Caeiro, The Collected Poems of Alberto Caeiro
"We are great fools. "He has passed his life in idleness," we say. "I have done nothing today." What! Haven't you lived? That is not only the fundamental but the most illustrious of your occupations. "Had I been put in a position to manage great affairs, I would have shown what I could do." Have you been able to think out and manage your life? You have performed the greatest work of all. In order to show and release her powers, Nature has no need of fortune; she shows herself equally on all levels, and behind a curtain as well as without one. To compose our character is our duty, not to compose books, and to win, not battles and provinces, but order and tranquility in our conduct. Our great and glorious masterpiece is to live appropriately. All other things, to rule, to lay up treasure, to build, are at most little appendices and props."
- Michel Montaigne
"Silent is an anagram of listen."
- Johnny Rich, The Human Script
"It comforted her, in the confused unhappy welter of her emotions, to see the mountains always tranquil, remote, in their lonely splendour; untouchable, serenely inviolate. It was an obscure comfort to her to know that man's hectic world wasn't the only one — that there were others, where agitation and passion and bewilderment had no place. When her love turned into a chaotic fever-dream, in which she was tossing, hallucinated, frightened and miserable, she had longed to escape to the cold, austere, changeless beauty and peace of the snow."
- Anna Kavan
"On the still calm waters of surrender, the reflections of clarity appear."
- Bryant McGill, Simple Reminders: Inspiration for Living Your Best Life
"Spirituality is the ability to say - It is OK, in every circumstance."
- Rajesh Nanoo
"When we are unable to find tranquility within ourselves, it is useless to seek it elsewhere."
- Larouchefoucauld
"How is it possible not to feel that there is communication between our solitude as a dreamer and the solitudes of childhood? And it is no accident that, in a tranquil reverie, we often follow the slope which returns us to our childhood solitudes."
- Gaston Bachelard
"Patience is seeing each step as a journey rather than seeing a journey as a thousand steps."
- Richelle E. Goodrich
"Once upon a time, there was a wise old farmer who had worked on the land for over 40 years. One morning, while walking to his stable, he noticed that his horse had run away. His neighbors came to visit and sympathetically said to the farmer, "Such bad luck".

"Maybe," the farmer replied. The following morning, however, the horse returned, bringing with it three other wild horses. "Such good luck," the neighbors exclaimed.

"Maybe," the farmer replied. The following afternoon, his son tried to ride one of the untamed horses and was thrown off, causing him to break his leg. The neighbors came to visit and tried to show sympathy and said to the farmer, "how unfortunate".

"Maybe," answered the farmer. The following morning military officials came to the farmer's village to draft young men into the army to fight in a new war. Observing that the farmer's son's leg was broken, they did not draft him into the war.

The neighbors congratulated him on his good luck and the farmer calmly replied, "Maybe"."
- Zhuangzi, Citation?
"Calmness is the mental state of peace of mind being free from agitation, excitement, or disturbance. It also refers being in a state of serenity, tranquility, or peace. Calmness can most easily occur for the average person during a state of relaxation, but it can also be found during much more alert and aware states. Some people find that focusing the mind on something external, or even internal, such as the breathing, can itself be very calming.
Calmness is a quality that can be cultivated and increased with practice. It usually takes a trained mind to stay calm in the face of a great deal of different stimulation, and possible distractions, especially emotional ones. The negative emotions are the greatest challenge to someone who is attempting to cultivate a calm mind. Some disciplines that promote and develop calmness are prayer, yoga, relaxation training, breath training, and meditation. Jon Kabat-Zinn states that "Concentration is a cornerstone of mindfulness practice. Your mindfulness will only be as robust as the capacity of your mind to be calm and stable. Without calmness, the mirror of mindfulness will have an agitated and choppy surface and will not be able to reflect things with any accuracy."
The term comes from Middle English calme, from Old French, from Old Italian calmo, from Late Latin cauma, "heat of the day", the "resting place in the heat of the day", from Greek kauma, burning heat, from kaiein, to burn, from Middle English calme, from Italian calma, from Vulgar Latin calma, from Late Latin."
- Calmness - Wikipedia
"I'm one of my sensations."
- Alberto Caeiro, The Collected Poems of Alberto Caeiro
"Every hour of your life that ticks by, there are numerous points and moments when you can choose to pause - and be aware of your mental and physical state. At any given point, you can freeze the flow that is your life, and be fully conscious for a moment."
- Kevin Michel, Moving Through Parallel Worlds To Achieve Your Dreams
Advice Beauty Bibliography Blog Body-Mind Broad Minded Cheerfulness
Contemplation Desires Dharmapada Sutra Education Epicureanism Equanimity
Feeling Fitness Five Senses Friendship Gardening Generosity Good Life
Happiness Hedonism Hospitality Independence Index Kindness Learning Lifestyle Links
Meditation Memory Mindfulness Moderation Neo-Paganism Open Minded Paramitas
Patience Philosophy Play Pleasures Qigong Reading Secular Self-Reliance
Sensory Pleasures Simplicity Solitude Somaesthetics Spirituality Stoicism Taijiquan
Tao Te Ching Thinking Tolerance Touching Tranquility Vigor Virtues Vision
Walking Willpower Wisdom Wonder Yoga Zen Precepts

Research by
Michael P. Garofalo, M.S.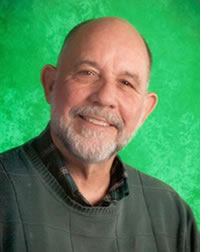 Michael P. Garofalo, A Brief Biography
Green Way Research, Red Bluff, California

This webpage was last modified and updated on June 4, 2016.

This webpage was first distributed online on November 12, 2014.


This webpage work is licensed under a Creative Commons Attribution-NonCommercial-NoDerivatives 4.0 International License.

Created by Michael P. Garofalo, Green Way Research, Valley Spirit Center, Gushen Grove Notebooks, Red Bluff, California, © 2016 CCA 4.0

The Hypertext Notebooks of Mike Garofalo