Friedrich Wilhelm Nietzsche
1844 - 1900


A Hypertext Notebook by Michael P. Garofalo
Green Way Research, Red Bluff, California

"Friedrich Nietzsche (1844–1900) was a German philosopher of the late 19th century who challenged the foundations of Christianity and traditional morality. He was interested in the enhancement of individual and cultural health, and believed in life, creativity, power, and the realities of the world we live in, rather than those situated in a world beyond. Central to his philosophy is the idea of "life-affirmation," which involves an honest questioning of all doctrines that drain life's expansive energies, however socially prevalent those views might be. Often referred to as one of the first existentialist philosophers along with Søren Kierkegaard (1813–1855), Nietzsche's revitalizing philosophy has inspired leading figures in all walks of cultural life, including dancers, poets, novelists, painters, psychologists, philosophers, sociologists and social revolutionaries."
- Stanford Encyclopedia of Philosophy
"Friedrich Nietzsche's (1844-1900) influence on the present age is all pervasive. In 1955, Martin Heidegger wrote, it is "Nietzsche, in whose light and shadow all of us today, with our 'for him' or 'against him' are thinking and writing…" This is even more evident today. Stanley Rosen has called him the most influential philosopher in the western world; and for Charles Taylor, all contemporary philosophy is neo-Nietzschean.
This influence is reflected in the enormous secondary literature about Nietzsche. The International Nietzsche Bibliography, published in 1968, listed over 4,500 entries in 27 languages; since then more than 3,000 books on Nietzsche have been published. The Weimarer Nietzsche-Bibliographie, published 2000-2002, includes over 20,000 entries in 42 languages.
Initially, Nietzsche's influence was primarily literary and artistic. Thomas Mann, Herman Hesse, André Gide, William Butler Yeats, Rainer Maria Rilke, George Bernard Shaw, Eugene O'Neill, August Strindberg, to name but a few, were all influenced by him. Carl Jung and Sigmund Freud admired him. Freud stated "that he had a more penetrating knowledge of himself than any man who ever lived or was likely to live." And Freud stopped reading him because he feared Nietzsche had anticipated many of his own ideas. Interest in Nietzsche as a philosopher, however, only became widespread after World War II. Although important works about him were published in the thirties by the German philosophers Karl Jaspers, Max Scheler, and Karl Löwith, their influence was limited by the rise of Nazism. It was Martin Heidegger's lectures on Nietzsche from the 1930's and 1940's, but published only in 1961, that was decisive in developing interest in Nietzsche as a philosopher. Heidegger's interpretation shaped the image of Nietzsche in Europe until the 1970's, when it was challenged in France in what has become known as "the new Nietzsche" or "the French Nietzsche." Like Heidegger in Europe, Walter Kaufman's interpretation of Nietzsche, in "Nietzsche: Philosopher, Psychologist, Antichrist" (1950), as well as his many translations of Nietzsche, and their accompanying introductions and commentary, determined how Nietzsche was understood in North America up to the 1970's."
- Nietzsche: A Selected Annotated Bibliography. From the New York Public Library.
"Christianity as antiquity.-- When we hear the ancient bells growling on a Sunday morning we ask ourselves: Is it really possible! This, for a Jew, crucified two thousand years ago, who said he was God's son? The proof of such a claim is lacking. Certainly the Christian religion is an antiquity projected into our times from remote prehistory; and the fact that the claim is believed - whereas one is otherwise so strict in examining pretensions - is perhaps the most ancient piece of this heritage. A god who begets children with a mortal woman; a sage who bids men work no more, have no more courts, but look for the signs of the impending end of the world; a justice that accepts the innocent as a vicarious sacrifice; someone who orders his disciples to drink his blood; prayers for miraculous interventions; sins perpetrated against a god, atoned for by a god; fear of a beyond to which death is the portal; the form of the cross as a symbol in a time that no longer knows the function and ignominy of the cross -- how ghoulishly all this touches us, as if from the tomb of a primeval past! Can one believe that such things are still believed?"
- Friedrich Nietzsche, Human, All Too Human, S. 405, Translated by R. J. Hollingdale. I share many of Nietzsche's views on Judeo-Christian-Moslem beliefs.
Free Thought, Atheism, Secularism, Humanism: A Brief Bibliography, Links, Resources
Perspectivism
You have your way. I have my way. As for the right way, the correct way, and the only way, it does not exist.
There are no facts, only interpretations.

---
Research by
Michael P. Garofalo, M.S.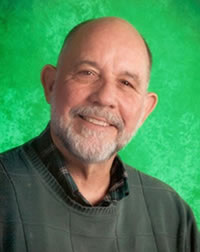 Michael P. Garofalo, A Brief Biography
Green Way Research, Red Bluff, California

This webpage was last modified and updated on May 25, 2016.

This webpage was first distributed online on February 10, 2016.

Index to A Philosopher's Notebooks