Body-Mind Metaphors
Soma-Psyche-Spirit Interrelationships, Comparisons, Similes
Clichés, Expressions, Jokes, Adages, Sayings, Wisdom
Ideas for Yoga, Qigong, and Fitness Instructors


Compiled by Michael P. Garofalo
Valley Spirit Yoga, Red Bluff, California

Head Face Neck Chest Shoulders Arms Hands
Heart Lungs Stomach Kidneys Waist
Legs Knees Calves Shins Ankles Toes Feet Toes
Body Mind
Body-Mind Metaphors Bibliography Links Quotations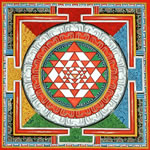 Body-Mind Metaphors
A Yoga and Qigong Teacher's Toolkit
Primarily from the English Language
Clichés, Expressions, Jokes, Adages, Sayings, Wisdom
Head, Brain
Head's Up - be alert.
Chin up
Keep your chin up
You look down in the dumps
Face: Eyes, Nose, Ears, Mouth, Cheeks, Lips
Don't give me any lip.
Pain in the neck - someting annoying, a problem, difficult, undesirable
Stick you neck out - courageous, take a chance,
He was crestfallen.
Chest, Heart
Heartfelt thanks
Heartless
Shoulder some responsibility - grow up, work, contribute
He was crestfallen.
Shoulders back, stand up straight.
Shoulder the load
Shoulder your own load
Time on our hands
Time on our hands
"All those that believe in psychokinesis raise my hand."
Heart: Quotations, Lore, Sayings, Cliches, Wisdom
Lungs, Breathing, Breath
Examples
Stomach, Intestines, Guts, Digestion
Examples
Kidneys, Urination
Examples
Waist, Belly, Navel
Examples
Yoga - Third Chakra - Manipurna Charka (A few inches above the navel.)

Fire in the belly
Gut feeling
"Drawing on the fire in the belly we build greater heat and energy to charge our determined practice."
Cross on our back - life's burdens, serious problems imposed on us
Monkey on our back - having a bad habit or vice
Spineless - no convictions, no courage, no determination, wavering, wishy-washy
Hips, Butt, Ass
Put your hip into it, push with your hip
Genitals, Sexual Organs, Vagina, Penis
He's got balls - strong, courageous, tough, determined
Legs, Thighs, Standing
Stand up and be counted - volunteer, speak your mind, take sides
Knees, Calves, Shins
Kneel down and give thanks
Feet, Toes, Heel, Ankles
Slipped up - making a mistake or error by accident or carelessness
Slipping up
Underfoot
Walking in another's footsteps
Rooted in the earth
Steady on our feet
A toe in the door
Crushed (stomped, ground) underfoot
Stand on your own two feet: be independent, be strong, support yourself
Body, Overall Bodily Expression
You look down in the dumps.
"You look fine, how am I?" - a behaviorist's joke
He was crestfallen.
Shoulder back, stand up straight. Tadasana (Mountain) pose.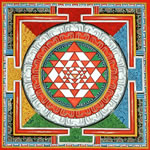 Bibliography, Links, Resources
Body-Mind Metaphors
Soma-Psyche-Spirit Interrelationships
An Alchemy of Mind: The Marvel and Mystery of the Brain. By Diane Ackerman. New York, Scribner. 2004. Index, 300 pages. ISBN: 0743246721.

A Glossary of Hatha Yoga Postures (Asanas, Poses) By Michael P. Garofalo.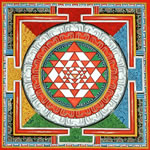 Quotations, Poems, Sayings
Body-Mind Metaphors
Soma-Psyche-Spirit Interrelationships
---
Valley Spirit Yoga
Yoga Practice, Education, and Research


© 2003-2012, Green Way Research, Red Bluff, California
Michael P. Garofalo, All Rights Reserved
Red Bluff, Tehama County, North Sacramento Valley, Northern California, U.S.A.
Cities and small towns in the area: Sacramento, Davis, Woodland, Vacaville, Marysville,
Yuba City, Williams, Colusa, Willows, Orland, Oroville, Paradise, Durham, Chico, Hamilton City,
Corning, Rancho Tehama, Los Molinos, Vina, Tehama, Proberta, Gerber, Red Bluff,
Manton, Cottonwood, Olinda, Cloverdale, Dairyville, Bend, Centerville, Summit City,
Anderson, Shasta Lake, Palo Cedro, Igo, Ono, Redding, Shasta, Richfield, Fall River,
Montgomery Creek, Alturas, McCloud, Dunsmuir, Yreka, Happy Camp,
Shingletown, Burney, Mt. Shasta City, Weaverville, Chester, Susanville,
Weed, Gridley, NorCalifia, CA, California.

This webpage was last updated on June 1, 2012.