On Becoming a Yoga Teacher


By
Michael P. Garofalo
Valley Spirit Yoga, Red Bluff, California
Notes My Yoga Practice Cloud Hands Blog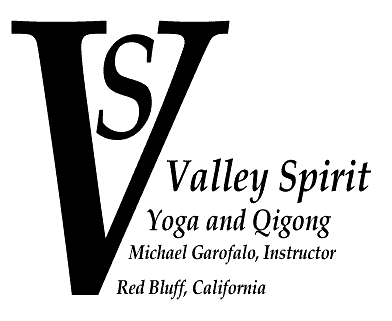 On Becoming a Yoga Teacher
Daily Responsibilities
1. Commitment to Being Fully Prepared and Fully Present for
Teaching Today's Yoga Class

Do you have a welcoming, courteous, and helpful manner?
Do you greet students by their name?
Do you have a lesson plan?
Do you have a quote or saying ready to share?
Are you calm, encouraging, positive and joyful?

Do you have the music ready?
Are you well groomed?
Are your clothes neat, clean and appropriate?
Do you have a welcoming, courteous, and helpful manner?
Do you come early? Are you ready on time?
Do you chat, answer questions, and communicate before and after class.
Do you encourage questions and comments?
Do you begin and end class on time?
Are you attentive to the room environment: fans, lights, safety, etc.?
Do you remind students/practitioners of principles such as self-discovery,
enjoyment, non-competitiveness, meeting inner challenges, calm mind?
Do you encourage them to breath fully, frequently, and deeply?
Do you encourage students to "Respect your comfortable capacity."
Do you avoid lengthy personal stories and digressions?
Do you avoid lecturing?
Do you stay focused on yoga work, yoga techniques, and yoga instruction?
Today's class is a unique opportunity to encourage others in a positive manner.
Are you using this opportunity wisely?
2. Commitment to a Personal Yoga Practice and a
Personal Physical Conditioning Program
Are you in shape, in condition, strong, flexible, limber, lively?
Do you practice yoga at home every day?
Is your body weight reasonable for your size and age?
Do you take care of your health and follow the advice of your physician?
Do you eat and drink properly, wisely, and appropriate to the season?
Do you avoid using recreational drugs?
Do you actively follow a cross training program?
Are you taking constructive action to improve your health and well-being?
Are you properly rested, relaxed, energized?
Are you actively cross training for strength, endurance, and flexibility?
You must set a high standard for good healthy living. You must be a good
example of a person living a healthy lifestyle. You must be a person who
lives the yoga lifestyle and practices yoga each day.

3. Commitment to Being a Professional Yoga Teacher
Are you taking yoga teacher training workshops?
Are you making progress towards a Registered Yoga Teacher certification by
the National Yoga Alliance?
Are you engaged in a formal yoga teacher training development program?
Are you reading and studying yoga literature and classics.
Do you have memberships in professional yoga organizations, e.g.,
California Yoga Teachers Association.
Do you have short and long term plans for professional development?
Are your required yoga certifications current?
Are you committing time, money and resources in your professional development?

4. Ethical Practices
Code of Ethics

5. Personal Study with Advanced Teachers

6. Determination to Improve as a Teacher

7. Balancing Set Routines with Creative Routines

8. Yoga Alliance Registered Yoga Teacher 200 Hour RYT

9. Studying and Learning from Yoga Books and Yoga Classics
Active Reading and Research into Yoga
On Becoming a Yoga Teacher
Links, Bibliography, Resources
AYA Teacher Guide 10Kb

The Benefits of Teaching Yoga. By Swami Nishchalananda Saraswati. 30Kb.

Four Yoga Teachers Discuss the Best Job They've Ever Had. By Nancy Gerstein.

Guiding Yoga's Light: Yoga Lessons for Yoga Teachers. By Nancy Gerstein. Pendragon Publishers, 2004. 296 pages. ISBN: 0972280987. VSCL.

How to Find the Right Yoga Teacher 7Kb. The "right" yoga teacher should pass the CALM test. They should be good at Communicating, Assisting you with your efforts to enjoy good form, Listening carefully, and frequently suggesting Modifications.

Mindfulness Yoga: The Awakened Union of Breath, Body, and Mind. By Frank Jude Boccio. Boston, MA, Wisdom Publications. Index, bibliography, notes, 340 pages. ISBN: 0861713354. VSCL.

Secrets of Teaching Yoga. By Pau Jerard.

Self-Awakening Yoga: The Expansion of Consciousness Through the Body's Own Wisdom. By Don Stapleton, Ph.D. Director of the Nosara Yoga Institute, and former Yoga Director of the Kirpalu Center. Includes CD-V of guided explorations. Rochester, Vermont, Healing Arts Press, 2004. 304 pages. ISBN: 0892811838. VSCL.

Suggestions for Beginning Yoga Students

Teaching Yoga: Essential Foundations and Techniques
By Mark Stephens. Berkeley, California, North Atlantic Books, 2010. Index, bibliography, notes, glossary, charts, 409 pages. ISBN: 1556438850. VSCL.

Yoga: Links, Bibliography, Quotes, Notes

The Yoga Handbook: An Inspirational Reference for Teaching and Home Practice. By Stephanie Keach. Sunny Keach, 2003. 240 pages. ISBN: 0974272108.
On Becoming a Yoga Teacher
Quotations
"Teaching Yoga also gives us the impetus to learn more about Yoga and deepen our own practice. We are obliged to widen our understanding of Yoga and its vast repertoire of practices and to develop awareness of their effects on our body, mind and emotions. Only when we do this are we ready to share these practices with others so that, with guidance, they too may discover their effects and benefits for themselves. Teaching Yoga requires us to deepen our self perception and understanding. Without this we cannot help others to deepen their understanding. Teaching Yoga can be a vital factor in our own transformation as well as that of our students. Teaching Yoga is about developing our intuition and sensitivity so that we know what is appropriate for an individual or for the group. We learn to 'feel' a situation and know when it is right to offer guidance and support, when to change tack, when to step back and when to be silent."
- Swami Nishchalananda Saraswati

"The first thing a Yoga teacher should instill, in his or her students, is self-motivation. The serious Yoga student must be a self starter. This is a person who practices Yoga at home, as well as in class. They don't depend on their friends to come to class, and they show up like "clockwork." How can you make your Yoga students become self motivators? You must show up to class early, enthused, and energized. Encourage all of your students and sincerely praise their achievements. The truth is, Yoga is like music, you can teach a student the basics, but to be a master teacher, you want to stir the creativity from within. When your
students become creators, you can help them refine their Yoga practice and watch them become self motivators. A truly great teacher will produce teachers, who surpass him or her; and isn't "passing the torch" what it's all about?"
- Paul Jerard
"Happiness comes when your work and words are of benefit to yourself and others."
- Buddha
---
Valley Spirit Yoga
Yoga Practice, Education, and Research


© 2003-2012, Green Way Research, Red Bluff, California
Michael P. Garofalo, All Rights Reserved
Red Bluff, Tehama County, North Sacramento Valley, Northern California, U.S.A.
Cities and small towns in the area: Sacramento, Davis, Woodland, Vacaville, Marysville,
Yuba City, Williams, Colusa, Willows, Orland, Oroville, Paradise, Durham, Chico, Hamilton City,
Corning, Rancho Tehama, Los Molinos, Vina, Tehama, Proberta, Gerber, Red Bluff,
Manton, Cottonwood, Olinda, Cloverdale, Dairyville, Bend, Centerville, Summit City,
Anderson, Shasta Lake, Palo Cedro, Igo, Ono, Redding, Shasta, Richfield, Fall River,
Montgomery Creek, Alturas, McCloud, Dunsmuir, Yreka, Happy Camp,
Shingletown, Burney, Mt. Shasta City, Weaverville, Chester, Susanville,
Weed, Gridley, NorCalifia, CA, California.

This webpage was last updated on June 1, 2012.