Audio Recordings

By Michael P. Garofalo
Green Way Research, Valley Spirit Center, Red Bluff, California
Tao Te Ching Tai Chi Chuan How to Live a Good Life

Recording Technology Used Cloud Hands Blog
Tao Te Ching (Dao De Jing) by Lao Tzu (Laozi)
Each week I will be reading four to six English translations of one or two Chapters of the Tao Te Ching.
Chapter 17, MP3 File, 7.1 MB, 11/22/2016. Translations of Chapter 17 of the Dao De Jing by Frederic Henry Balfour 1884, Witter Bynner 1944, Isaac Winter Heysinger 1903, Bram den Hond, Herrymoon Maurer 1985, and Isabella Mears 1916. Chapter 17 Webpage.

Chapter 18, MP3 File, 3.2 MB, 11/15/2016 Translations of Chapter 18 of the Dao De Jing by Raymond Blakney, Peter Merel, D.T. Suzuki and Paul Carus, C. Spurgeon Medhurst, and Moss Roberts. Chapter 18 Webpage.

Chapter 63, WMA File, 800KB, 2006. Translations of Chapter 63 of the Dao De Jing by Roger Ames and Robert Hall, and Steven Mitchell. Chapter 63 Webpage.

Chapter Index to the Tao Te Ching
Tai Chi Ch'uan (Taijiquan) or Chi Kung (Qigong)
Standard 24 Form Taijiquan, Beijing Version, 1956. Detailed instructions, 20 Minutes.
Standard 24 Form Taijiquan, Beijing Version, 1956. Names Only Cues, 8 Minutes.
How to Live a Good Life: Advice from Wise Persons

Lifestyle Advice from Wise Persons
An Old Philosopher's Notebooks
Home Recording Technology and Resources Used by Mike Garofalo
For Making Audio Recordings
As of November, 2016, I have been purchasing some new equipment to add to my existing hardware and software to produce audio recordings.
I am learning how to use this equipment and software as I practice recording each week.
I intend to improve my speaking skills each week, e.g., inflection, breathing, mic usage, pleasant, etc.
Currently, I use the following resources at my home.
Hardware
Toshiba Satellitte Laptop Computer C55-A, running Windows 10
Microphone: Studio Project C1 Condenser Microphone
Behringer Eurorack UBB02 Mixer
Behringer Analog to Digital Signal Converter
TASCAM portable audio recorder
Lapel microphone
Pop Filter
Earphones: Sennheiser PX 100
M-Audio Oxygen 61 Keyboard Controller, 61 Keys
Casio LK-280 Keyboard, 61 Keys
Sony MP3 Player

Software
Audacity DAW (Digital Audio Workstation) software, Version 2.1.2
Mixcraft Pro Studio 7 DAW software, Version 7
LAME MP3 Encoder
Roxio Easy CD Creator, Ripper, Converter

Books
Mixcraft Pro Studio 7 Manual
TASCAM portable recorder Manual
Casio LK-280 Keyboard Manual
"The Book of Audacity: Record, Edit, and Master with the Free Audio Editor." By Carla Schroder. 2011. Highly informative, Excellent. VSCL.
"Podcasting for Dummies." By Tee Morris and Chuck Tomasi. 2008. Basic information, introduction, thorough. VSCL.
"The Complete Guide to Maverick Podcasting: A Manual for Nonconformists." By Micah A. Hanks and Jim Harold. 2015.
"The Voice Actor's Guide to Home Recording." By Jeffrey P. Fisher and Harlan Hogan. 2005. Professional. VSCL.
"Audacity 101: The Unofficial Audacity Tutorial and Step By Step Guide." By Greg Benoit, Jay Boyer and John S. Rhodes. 2013. Simplistic. VSCL.
"Digital Audio Workstation: Mixing, Recording, and Mastering on Your MAC or PC." By Colby Leider. 2004. College level textbook. Very technical.
VSCL = Valley Spirit Center Library of Mike Garofalo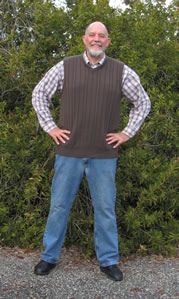 ---
Research by
Michael P. Garofalo
Green Way Research, Valley Spirit Center, Red Bluff, California
This webpage was last modified or updated on November 23, 2016.
This webpage was first distributed online on October 10, 2013.

Brief Biography of Michael P. Garofalo, M.S.
Valley Spirit Center, Red Bluff, California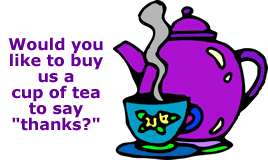 Ripening Peaches: Daoist Studies and Practices
Valley Spirit T'ai Chi Ch'uan - Cloud Hands

Valley Spirit Qigong (Chi Kung, Dao Yin, Neidan, Yangsheng)
Zhuangzi (Chuang Tzu, Zhuang Zhou, Master Chuang) 369—286 BCE
Taoist Perspectives: My Reading List
One Old Druid's Final Journey: Notebooks of the Librarian of Gushen Grove
Cloud Hands: T'ai Chi Ch'uan and Martial Arts
Index to Cloud Hands and Valley Spirit Websites