Michael P. Garofalo


Vancouver, Clark County, Columbia River Valley, Southwest Washington State
Studies in Yoga and Chi Kung
Hatha Yoga Chi Kung, Qigong, Chinese Yoga Qigong Ruler Philosophy
Eight Section Brocade Qigong Five Animal Frolics Qigong Temple Qigong Magic Pearl Qigong
Shaolin Qigong Somatics The Senses Virtues Body-Mind-Spirit Paths Walking Meditation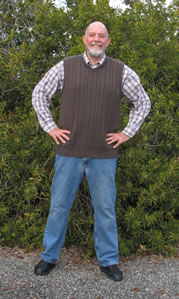 Studies in Taijiquan (T'ai Chi Ch'uan)
Yang 24 Form Yang 108 Form Chen 19 Form Taiji Cane Taiji Ruler
Mike Garofalo temporarily stopped public teaching from July 2016 - July 2018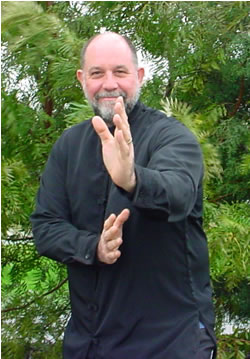 Taijiquan Instructor: Michael P. Garofalo, M.S.
---
Valley Spirit Center, Gushen Grove, Red Bluff, Tehama County, North Sacramento Valley, California (1998-2017)

Valley Spirit Taijiquan, Vancouver, Clark County, Columbia River Valley, Washington (2017-)
State of Washington: Vancouver, Camas, Washougal, Ridgefield, Battleground, Lewiston, Woodland, Kalama, Longview, Kelso.

Vancouver, Northeast Vancouver, Clark County Neighborhoods: Salmon Creek, Sunnyside, Four Corners, Orchards, Minnehaha,
St. John's, Brush Prairie, Hazel Dell, Felita.

State of Oregon: Portland, Gresham, Troutdale, Oregon City, Hillsboro, Beaverton,
Clackamas, Tigard, Lake Oswego, McMinville, Wisonville, Canby, Woodburn, Salem.
Columbia River Valley, Willamette River Valley
© Green Way Research, Michael P. Garofalo, 2018Vancouver, Clark County, Washington

This webpage was last modified, edited or updated on January 20, 2018.
This webpage was first posted on the Internet in February of 2001; revised for Vancouver location on December 16, 2017.
Qigong: Links and Bibliography
Cloud Hands: T'ai Chi Ch'uan Website
Yang Style Taijiquan and Qigong
Biography of Michael P. Garofalo
Detailed Index to the Cloud Hands Website
Cloud Hands Blog of Michael P. Garofalo
Facebook of Michael P. Garofalo
Return to the Alphabetical Index of Mike Garofalo's Hypertext Documents

Mirror Locations:
Orchards Area, Tai Chi Chuan, Clark County, Washington, Valley Spirit Taijiquan, Michael P. Garofalo C:/VST9/index52.htm 12/16/2017